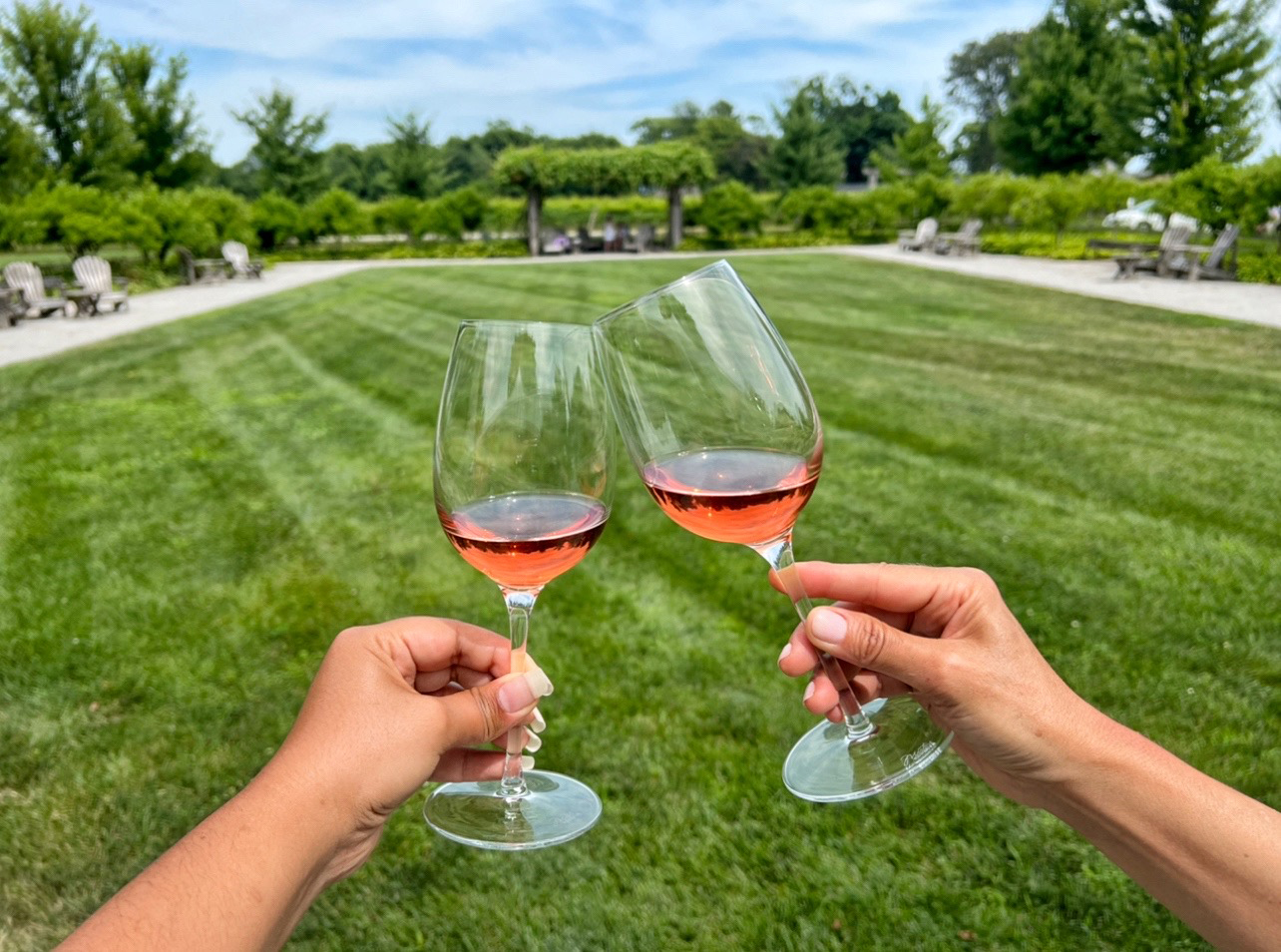 Wednesday August 3, 2022
Discovering Beautiful Essex County
Irene Matys | July 2022
If you haven't visited Essex County, you truly are missing out. Located in Southwestern Ontario just a short drive from Toronto, it is surrounded by three body of waters– Lake Erie to the south, the Detroit River to the west and Lake St. Clair to the north. Essex is Ontario's warmest county with world class fresh water beaches and at the southernmost point of mainland Canada. Whether you are a beach bum, wine lover, explorer or want to experience its delicious culinary scene, this county is for you. Since Essex is one of Canada's fertile farm lands, there is no shortage of Farmer's Markets carrying an abundance of fresh local in seasonal produce, local butchers and local restaurants with chef inspired farm-to-table menus. A county that truly stole my heart and has me coming back.
Lets take a trip to Essex County together to see why I fell in love with this beautiful county, its people and warm welcoming hospitality.
Our first stop to satisfy our hunger was at the family owned Cured Craft Brewing Co. Located in Leamington at the beautiful Historic heritage building built in 1911 by Colonel William Gregory. They make their Craft beer in house using local ingredients in all their craft beer recipes. With the beautiful summer day, we took advantage of their outdoor patio and enjoyed their delicious seasonal menu that offers a variety of items for everyone to enjoy. They also have indoor seating as well as their lounge area. What makes this local brewery even more special, is their meats come from their own local butcher shop across the street. Bradt's Butcher Block has been open for over 30 years, that provide responsibly raised meats, artisan cheeses, deli products, condiments and more from farmers and producers who pride themselves on quality. You will find their menu features the quality meats and products from their store. A true Farm-To-Table experience that's a must visit.
If you are like me, happiest when on a beach sipping wine and enjoying nibbles, then Sprucewood Shores Estate Winery is for you. It's Ontario's only beachfront winery that has been growing and producing quality wines with character for 28 years. The winery is owned and operated by The Mitchells, siblings Steve, Tanya, Jake and welcoming staff. Their wines are fantastic and made by their own woman winemaker, Tanya Mitchell. You can also find their wines at your local LCBO. Their vision for their winery was to be a family place for every person to find a wine they enjoy, to explore and to relax in a setting parallel to none. A beautiful Tuscany style building surrounded by gardens and rolling vines and located on the sandy shores of Lake Erie. I recommended grabbing one of their picnic baskets or charcuterie Grazing Box, a chilled bottle of their Beach Glass Riesling Pinot Grigio and head to their beach to soak in all its beauty.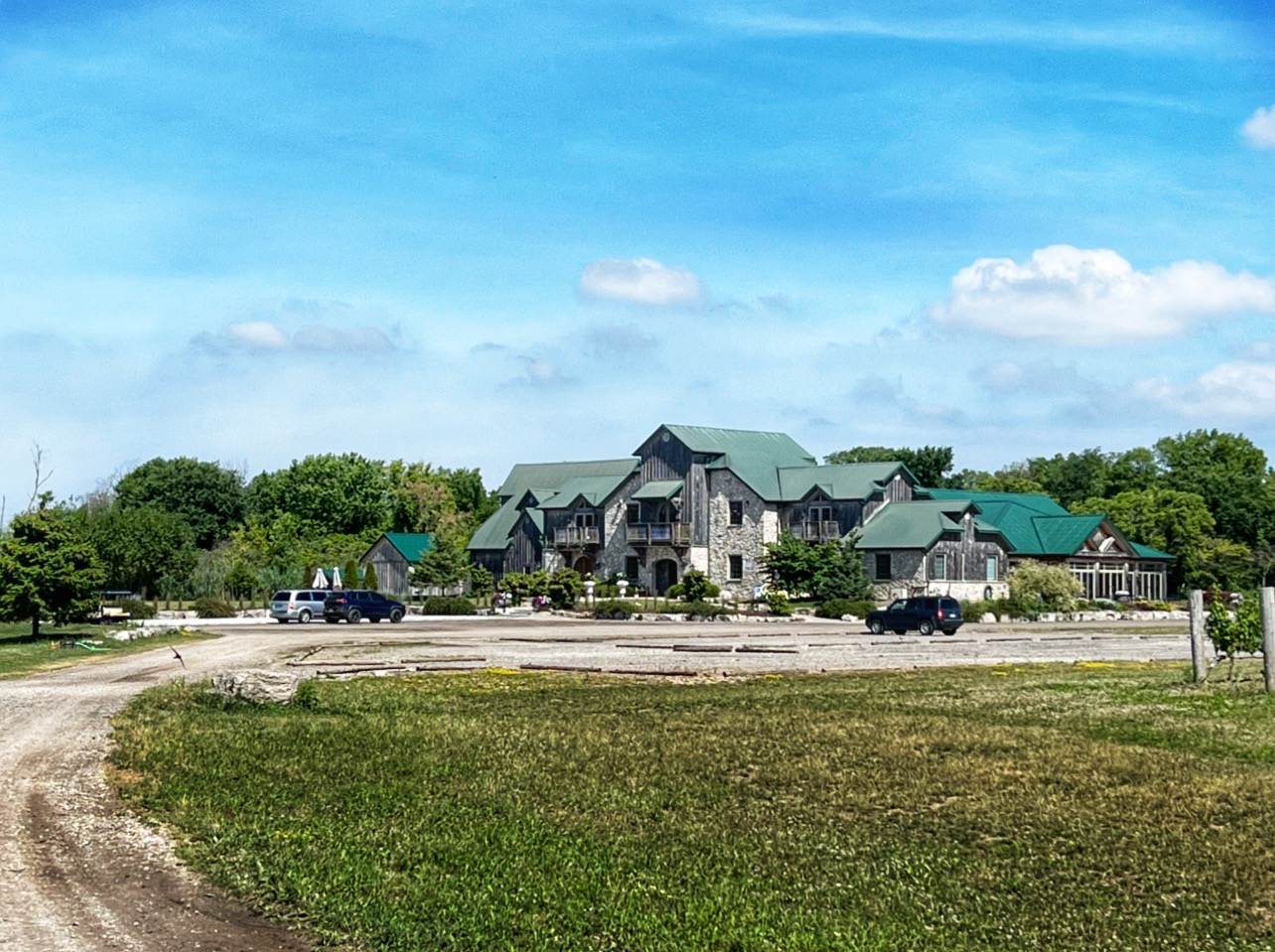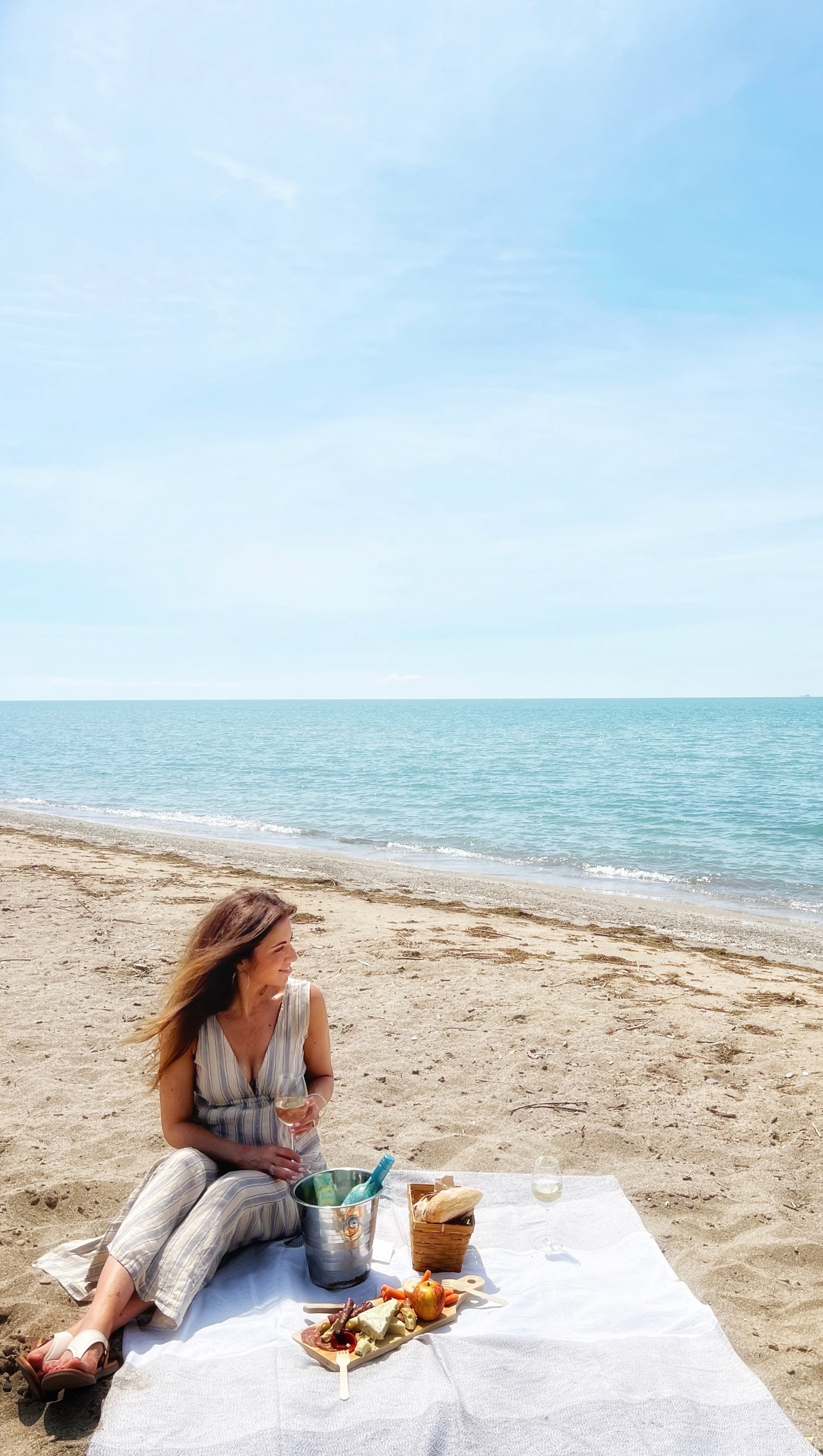 One of my favourite places to stay here in Essex is this gorgeous Bed and Breakfast. The Magnolia Ranch is located in the heart of EPIC Wine Country, within walking distance to wineries and Lake Erie. This beautiful gem is a four-bedroom, newly renovated house and is much more than a Bed and Breakfast. It's a magnificent property with stunning views everywhere you look. There are endless possibilities of ways to enjoy your stay. Cycling, birding, fishing, golfing and wine touring are just a stone throw away. They also offer cooking classes, and catered events, as well as outdoor events and their unique property is the perfect place to host even a wedding. You will definitely be spoiled with their elegant and vintage-inspired charm rooms, modern amenities and a delicious local and seasonal breakfast that will make you not want to checkout.
Just across the street from Magnolia Ranch, you will find Viewpointe Winery. Its mission is to showcase Essex County's fine wine and culinary diversity. With a breathtaking view of Lake Erie's North Shore, Viewpointe makes for a popular destination for any occasion. Their patio has a beautiful view of the water shore and is an ideal place to gather with family and friends. They also offer a seasonal and fun menu that's a perfect pairing with the vast selection of their wines. Their fish taco's and potato nacho's are a must try.
With a short walk across the way, you will find North 42 Degrees Estate Winery. It has beautiful architecture and is a 17 acre vineyard, winery and Bistro located in the heart of the Lake Erie North Shore. Martin and Susanne had a dream and a love for agriculture, wine and their community. They built their winery on commitment of quality, authenticity and sustainability that produces award winning wines. Why the name North 42? They stand at 42 degrees latitude that happens to be on the same line as Northern California which also produce some exquisite wines. You can enjoy their wines paired with a local farm-to-table menu created by their Executive Chef on their beautiful 360 degree patio overlooking their vineyards and lavender fields.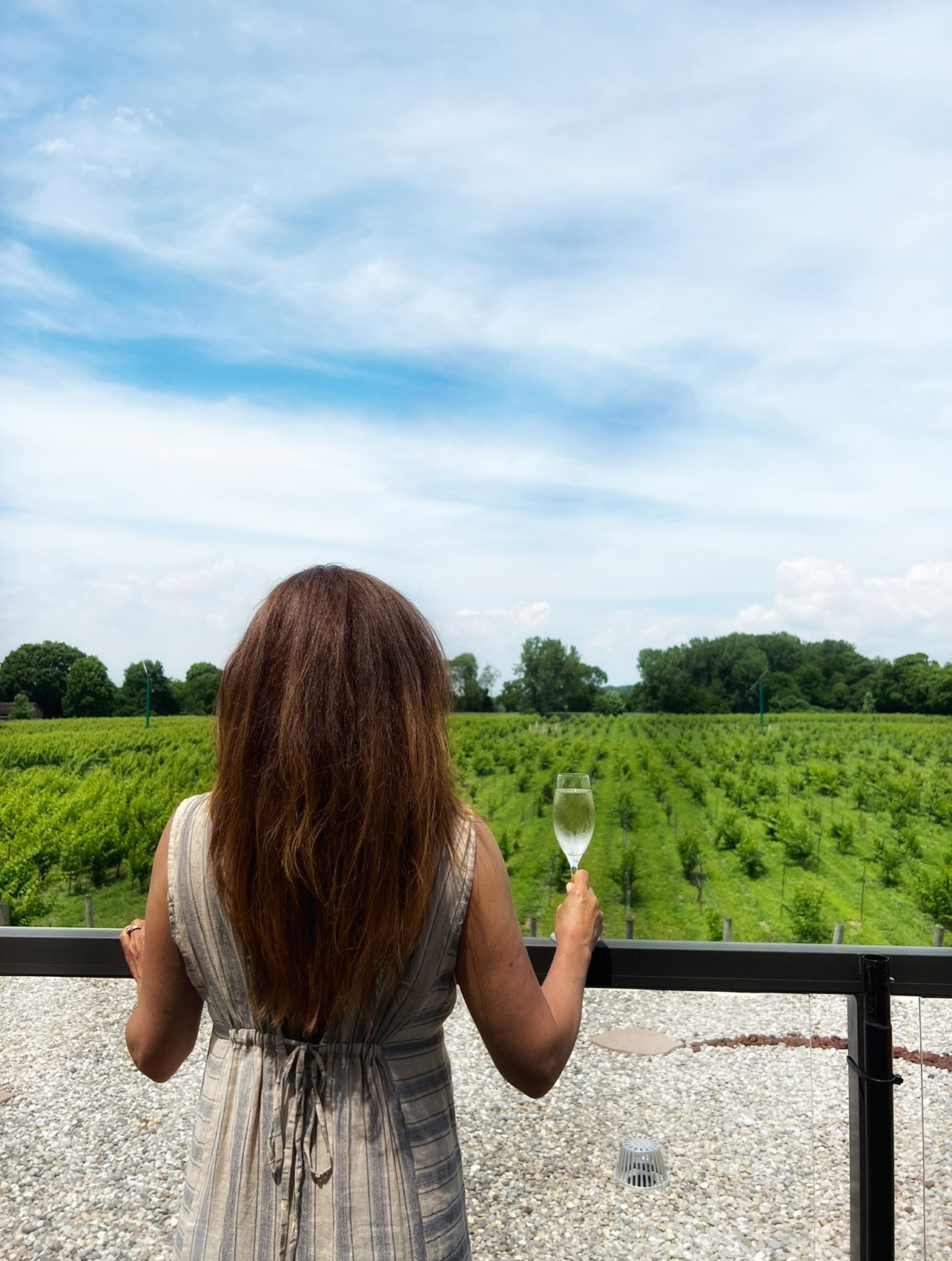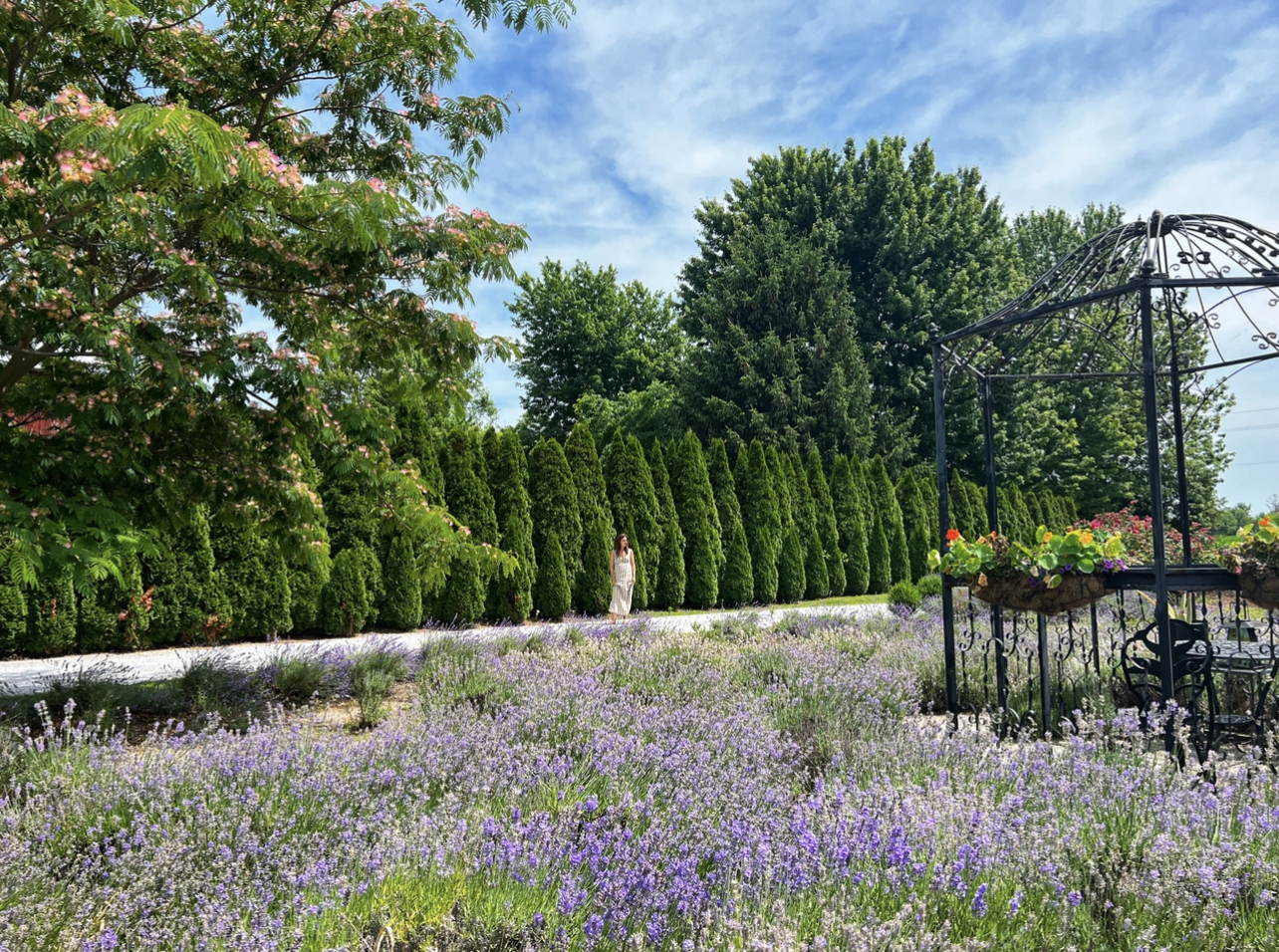 For those who love exploring a county's history, you need to put John R Park Homestead on your itinerary. This for me was truly a wonderful and educational experience and am looking forward to bringing my family back. A visit to the John R. Park Homestead Conservation Area will take you back in time to the 1850s. The house and farm buildings of John and Amelia Park are restored to bring the nineteenth century to life. See the workings of an 1885 steam engine-powered sawmill and stop by the blacksmith shop to witness the making of small hardware and repairing of farm tools at the coal-fired forge. You need to experience the smoke house, ice house and barn. Enjoy a picnic and a breath of fresh air, as well as take a scenic walk on the lakeshore boardwalk.  Not only are the grounds beautiful but each Spring they plant their garden with heirloom crops, flowers and vegetables. What won me over was they reduce waste by utilizing all they grow on the farm from their Heritage garden and orchards. We were lucky enough to enjoy homemade traditional recipes of biscuits, (which they shared with us. What's pearlash? It's equivalent to baking soda) strawberry and rhubarb preserve and refreshing old fashioned lemonade. Everything was absolutely delicious and I am ready to move in and harvest their garden and cook in their beautiful rustic kitchen. They also offer basket weaving classes and in the summer they even have livestock which makes a wonderful family visit. They have a gift shop that supports local craftsmen and an educational exhibit area. You think summer is beautiful, they even offer winter activities and cooking to celebrate the holidays.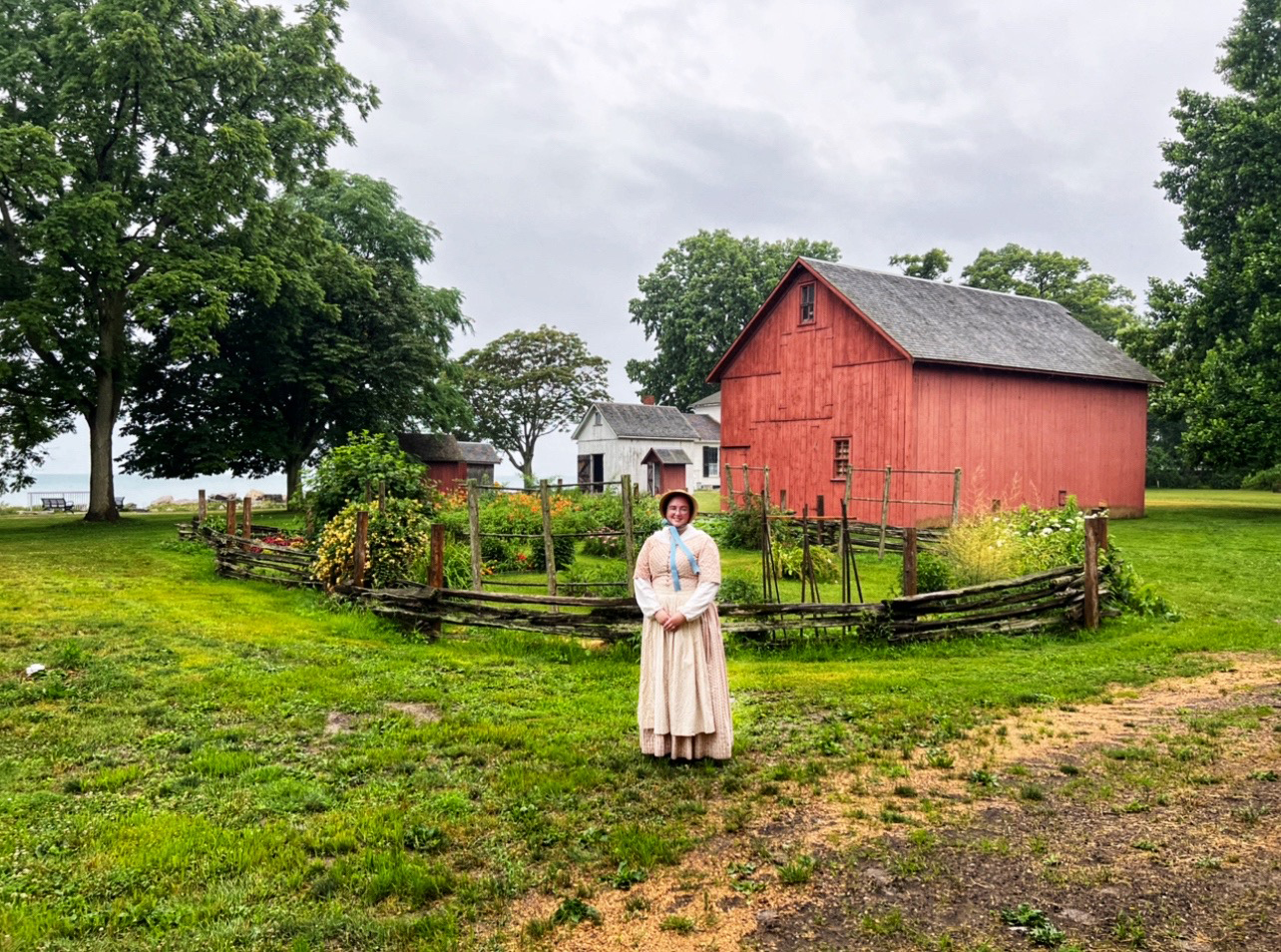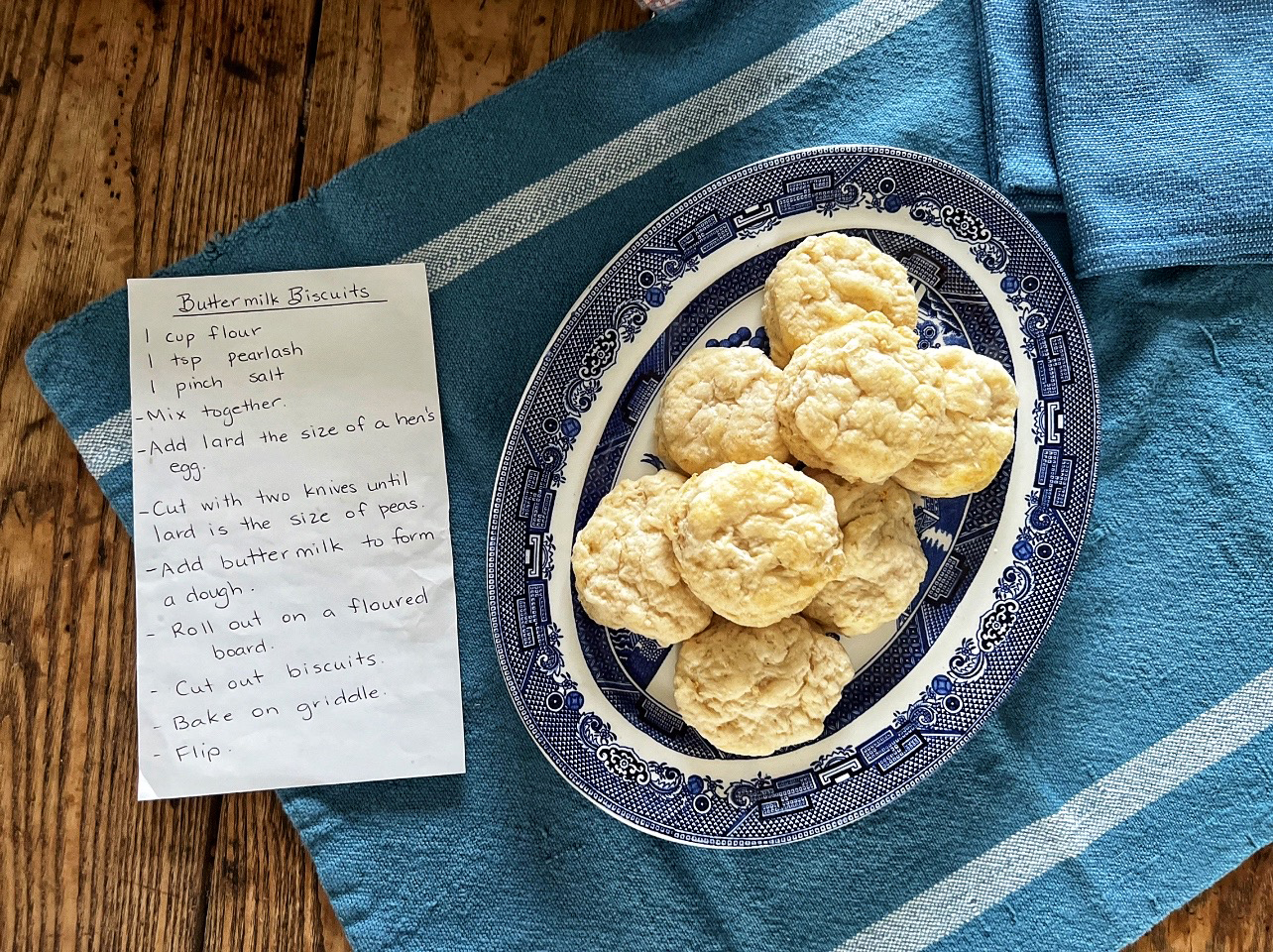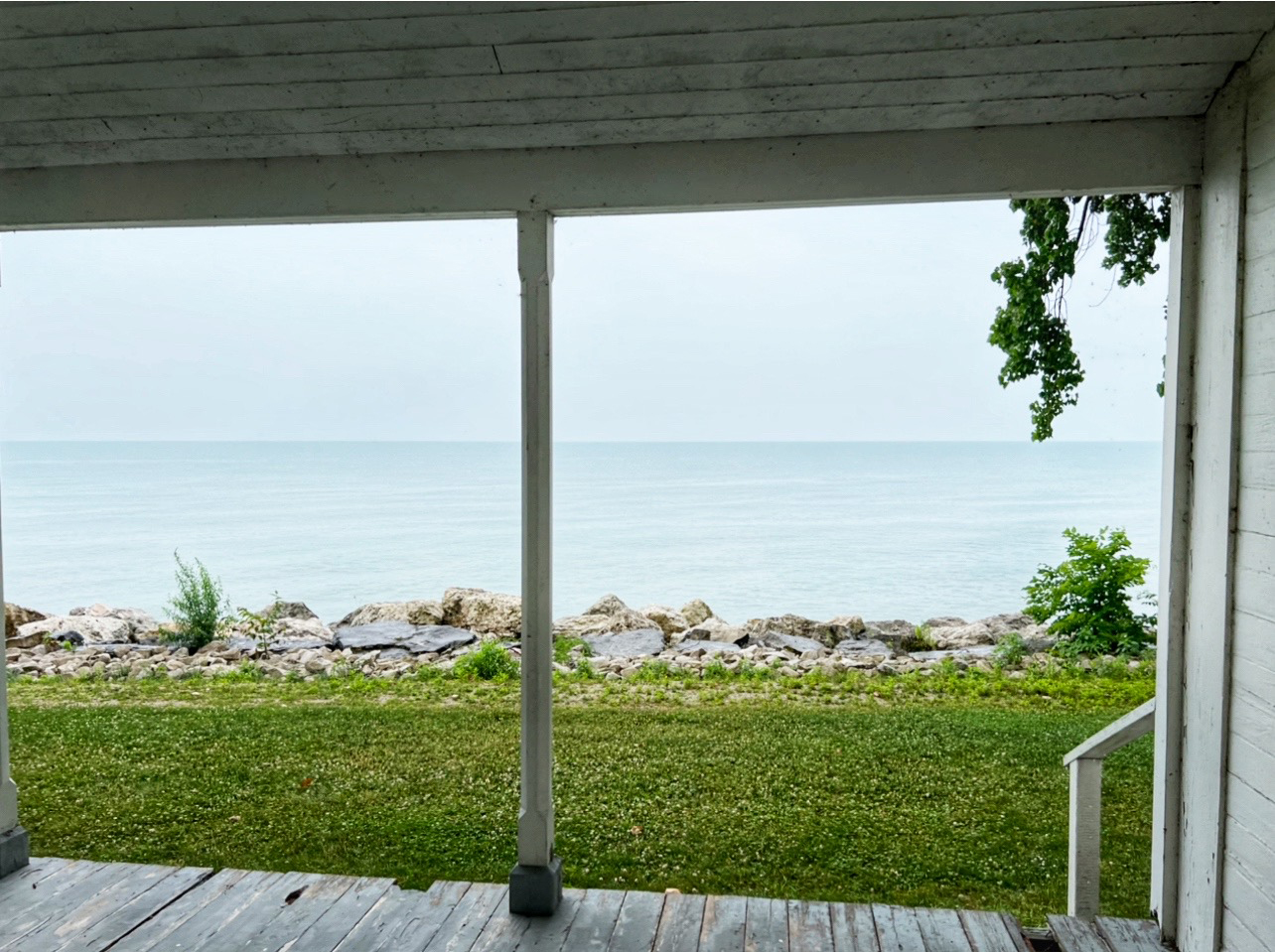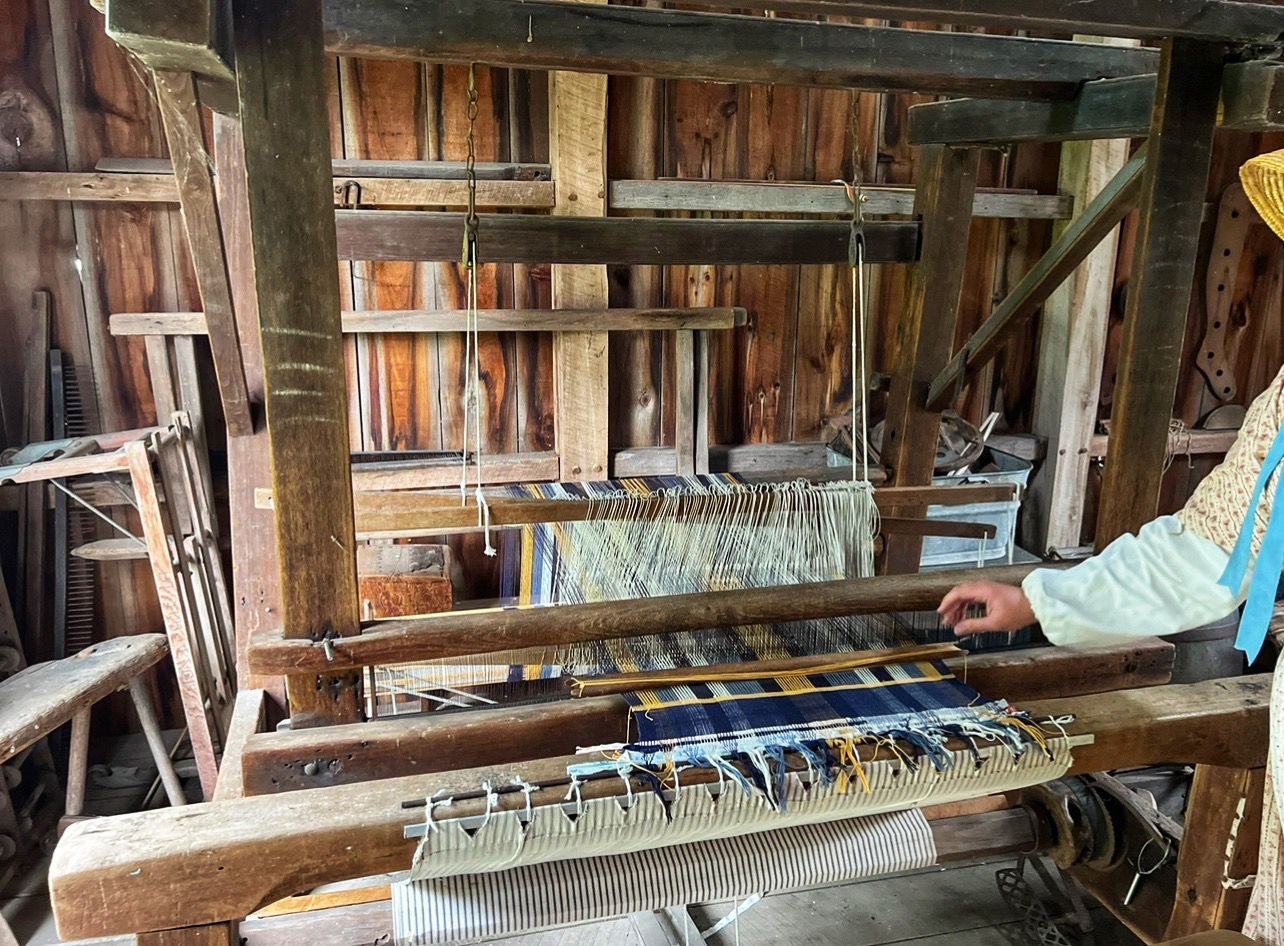 Another favourite winery you must visit is Muscedere Vineyards. This beautiful 163 acre family owned winery is all about the love of family and passion in producing premium wines. Situated at the same latitude as the Mediterranean, The Lake Erie North Shore Region benefits from its proximity to Lake Erie which offers a unique maritime climate in a continental region. The region is a winemaker's paradise blessed with exceptional soil conditions and a regional climate which offers longer sun hours and greater heat units than any other area in Canada. In fact, geographically speaking, it is located as far south as northern California and the Tuscany region of Italy, and further south than the renowned Bordeaux and Burgundy wine regions of France. Not only will you love the property and their wines but their wood oven seasonal pizzas and gelato will bring your taste buds to Italy. Melissa Muscedere is an expert in their wines and the most beautiful human inside and out. You can always find mama Pat firing up the wood oven and serving up delicious family seasonal recipe pizza's. Muscedere is a perfect winery for families with lots of outdoor dinning, and animals such as goats, chickens and a big fluffy bunny.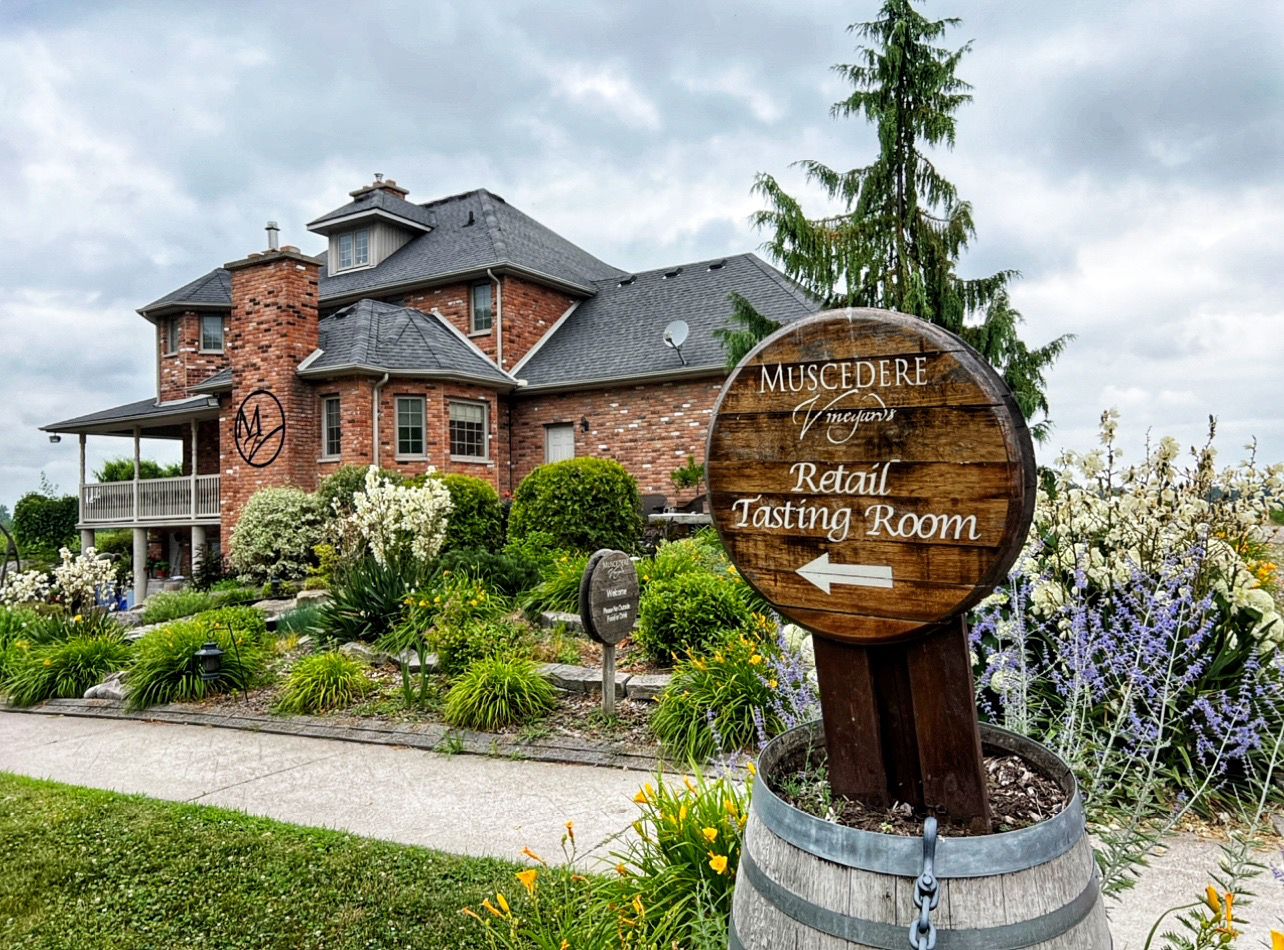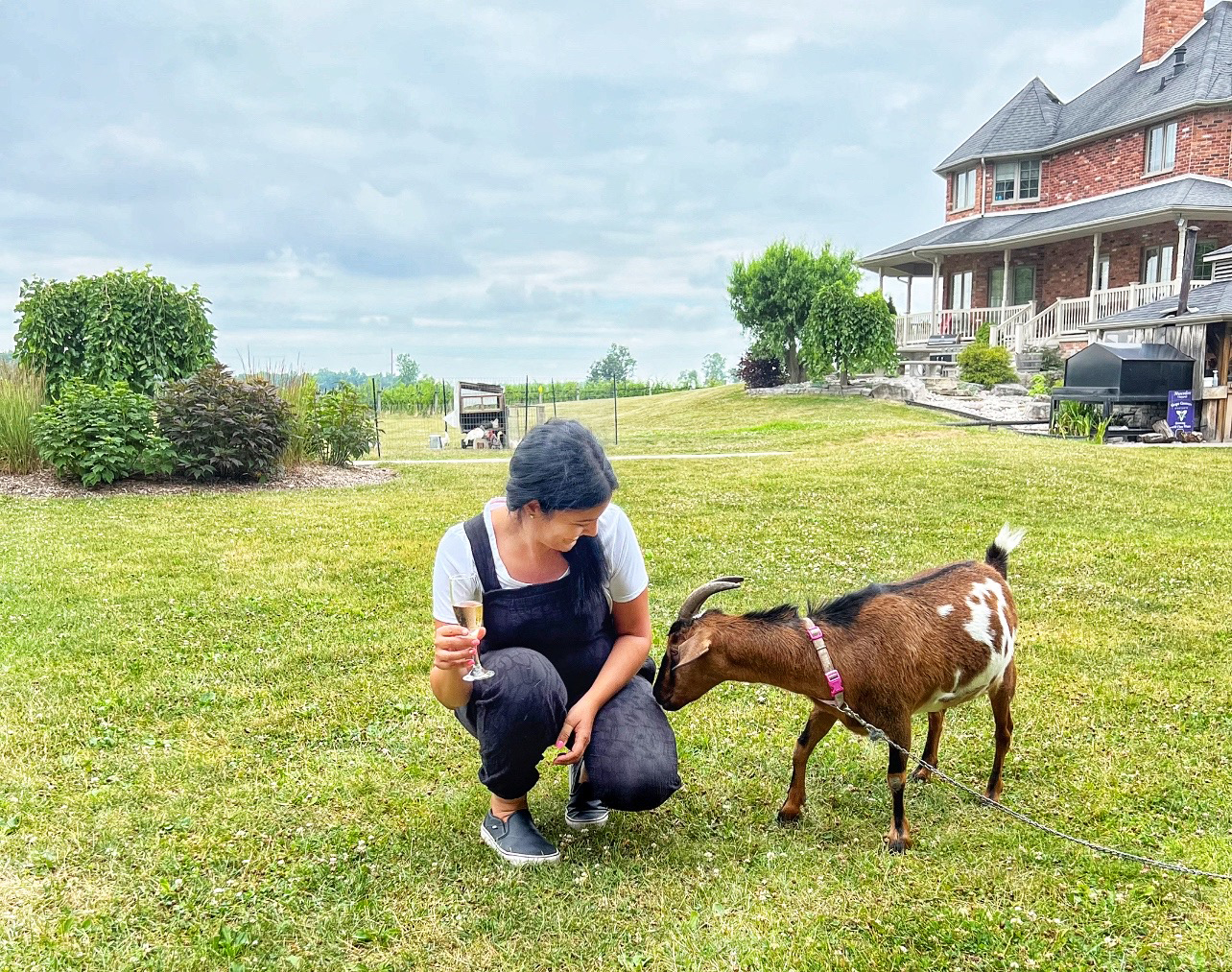 There is a new gem addition to the Windsor Essex region. VIN Winery is a short drive from Windsor and 1 km from the Greenway Trail. A gorgeous property that has it all. Wines that were drinkable, unique, balanced and distinctly local using all Colchester growing region grapes, craft beer partnered with Brew Microbrewery and offer a local seasonal menu. The stunning property hosts special events, weddings and offers accommodations for the newlyweds.
For those of you who enjoy Cider, you need to drop by and visit
The Little Cider Company
. It's celebrating its 1 year Birthday and it's woman owned. How was it born? Mary Beth's husband had Apple Tree's and she loved cider. It's a craft cider that produces ciders from 100% Ontario dessert and heritage apples . Not from concentrates and seasonal farm fresh produce grown on the family farm and it's absolutely delicious and refreshing.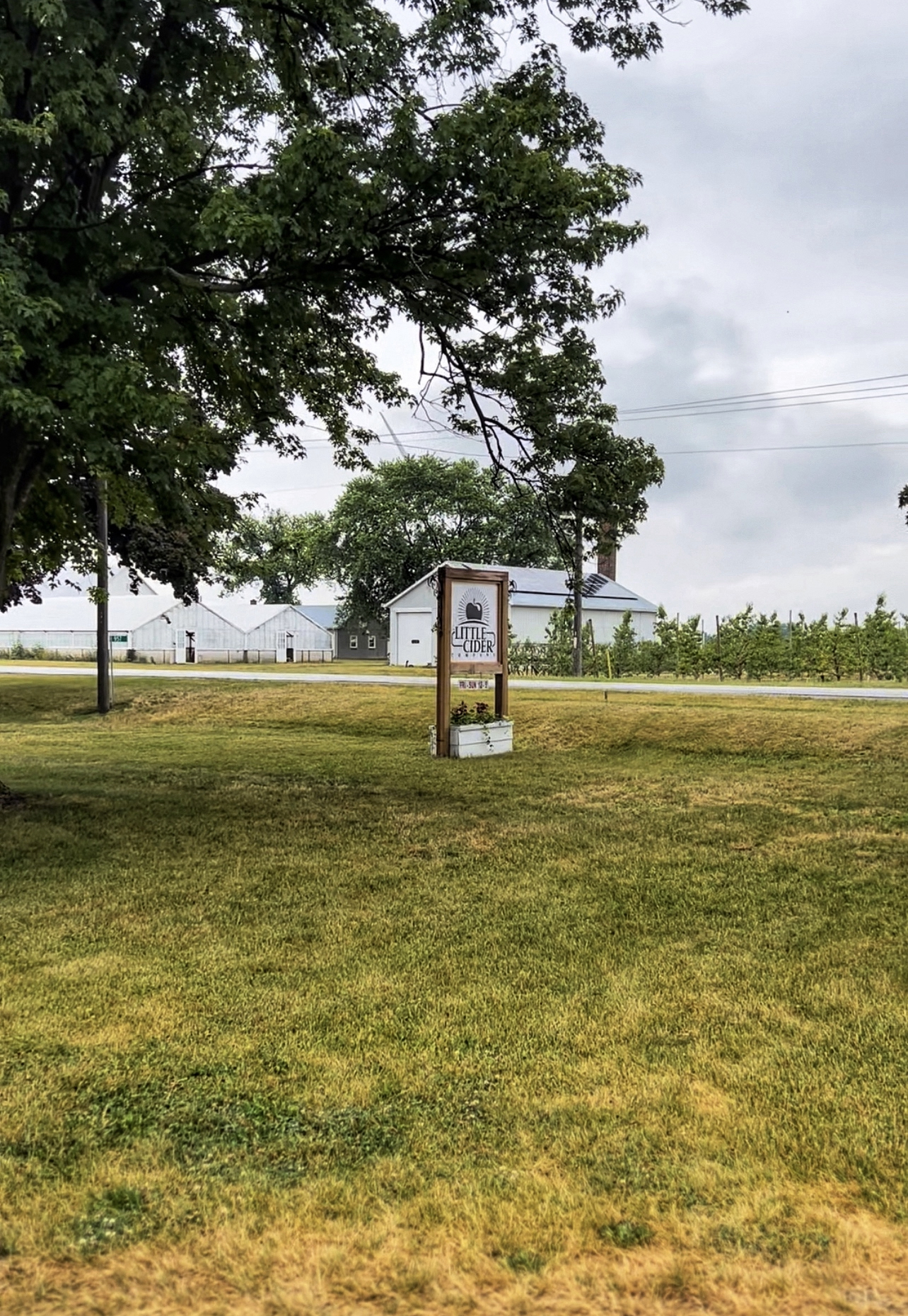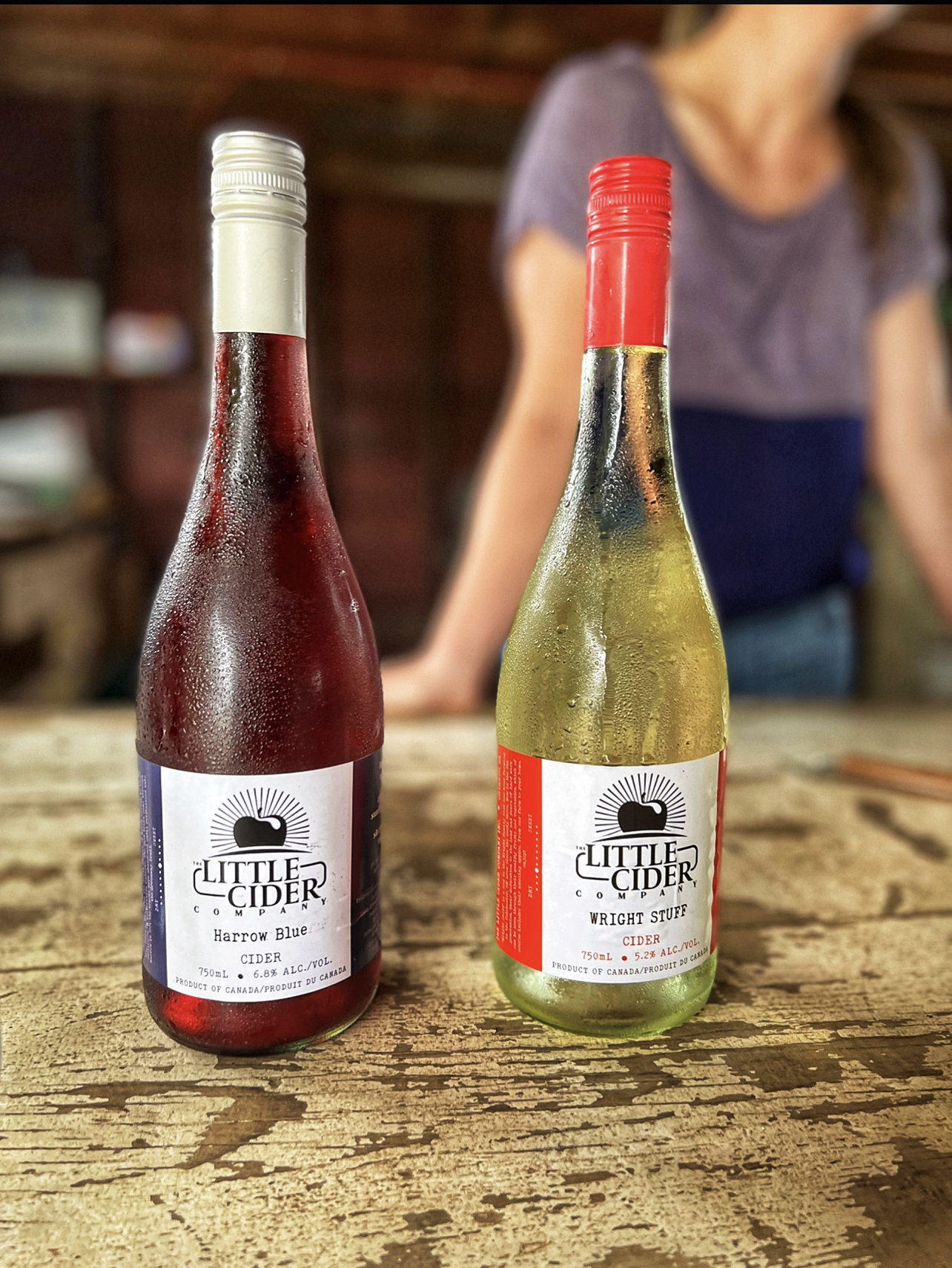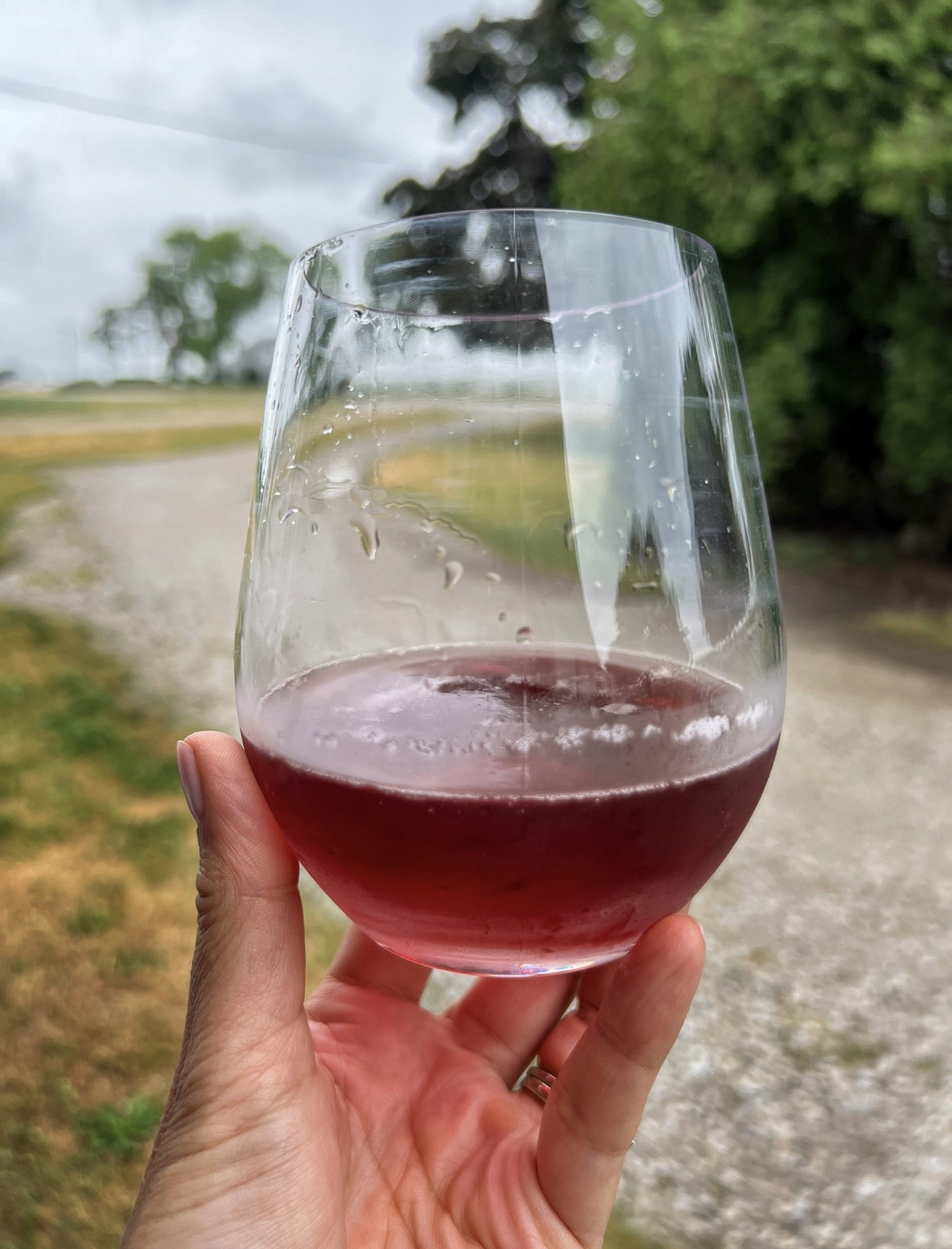 Essex is one of Canada's fertile farm lands, there is no shortage of Farmer's Markets carrying an abundance of fresh local in-season produce. I was excited to have the opportunity to visit and get to know some of the amazing local farmers in this beautiful area. Our first stop, The Farm House Market. meet Elisa, this beautiful human won my heart. A young girl who's dream is to ensure the county has access to only the freshest local Ontario produce. The Farmhouse Market is located on the family farm where it's a home for local farmers, producers and artisans.along with Elisa's families fruits of labour. This special farmhouse is not only a farmers market but an experience. With all the fresh local produce and Elisa's homemade meals and baked goods, we were set for our boat adventure.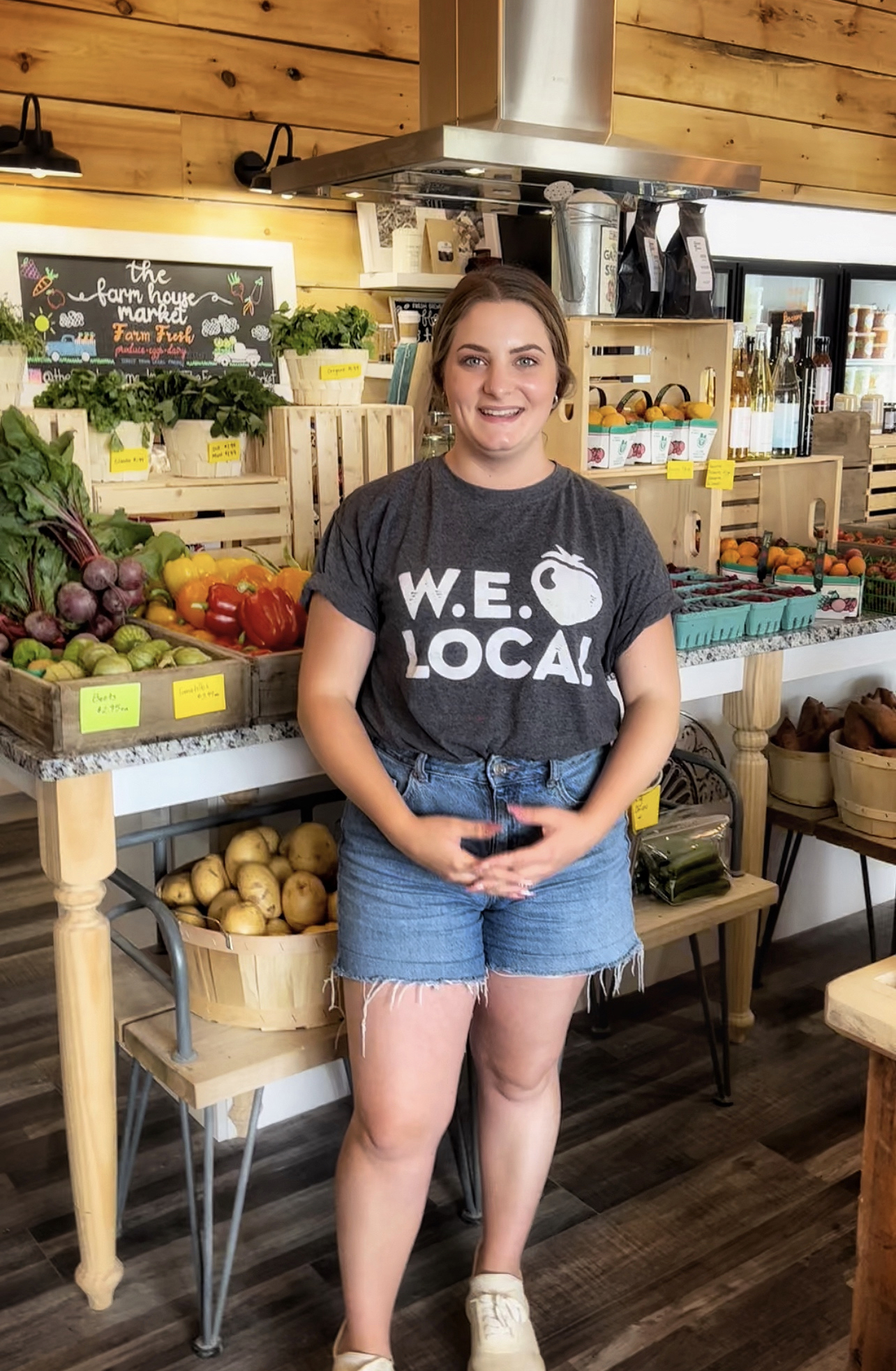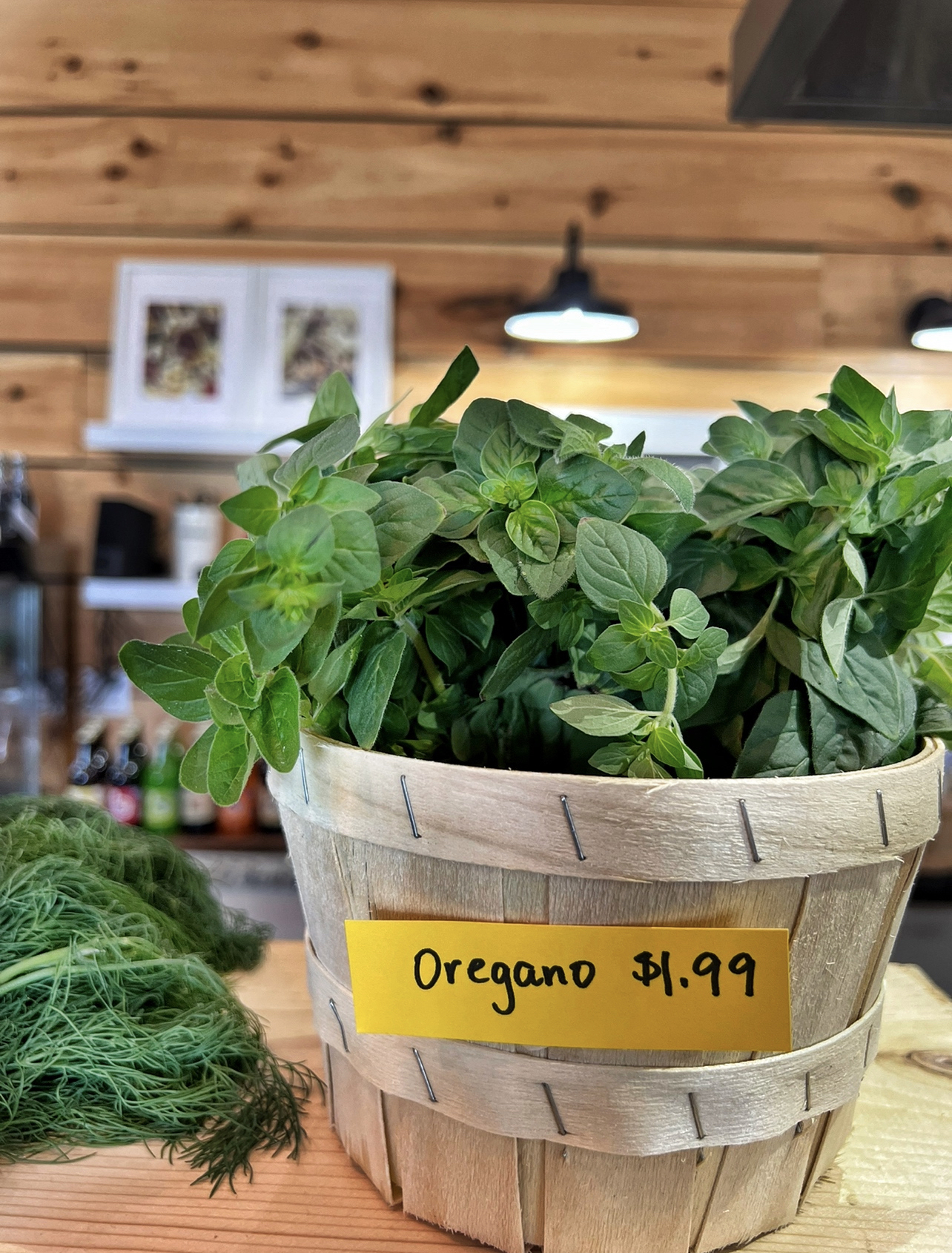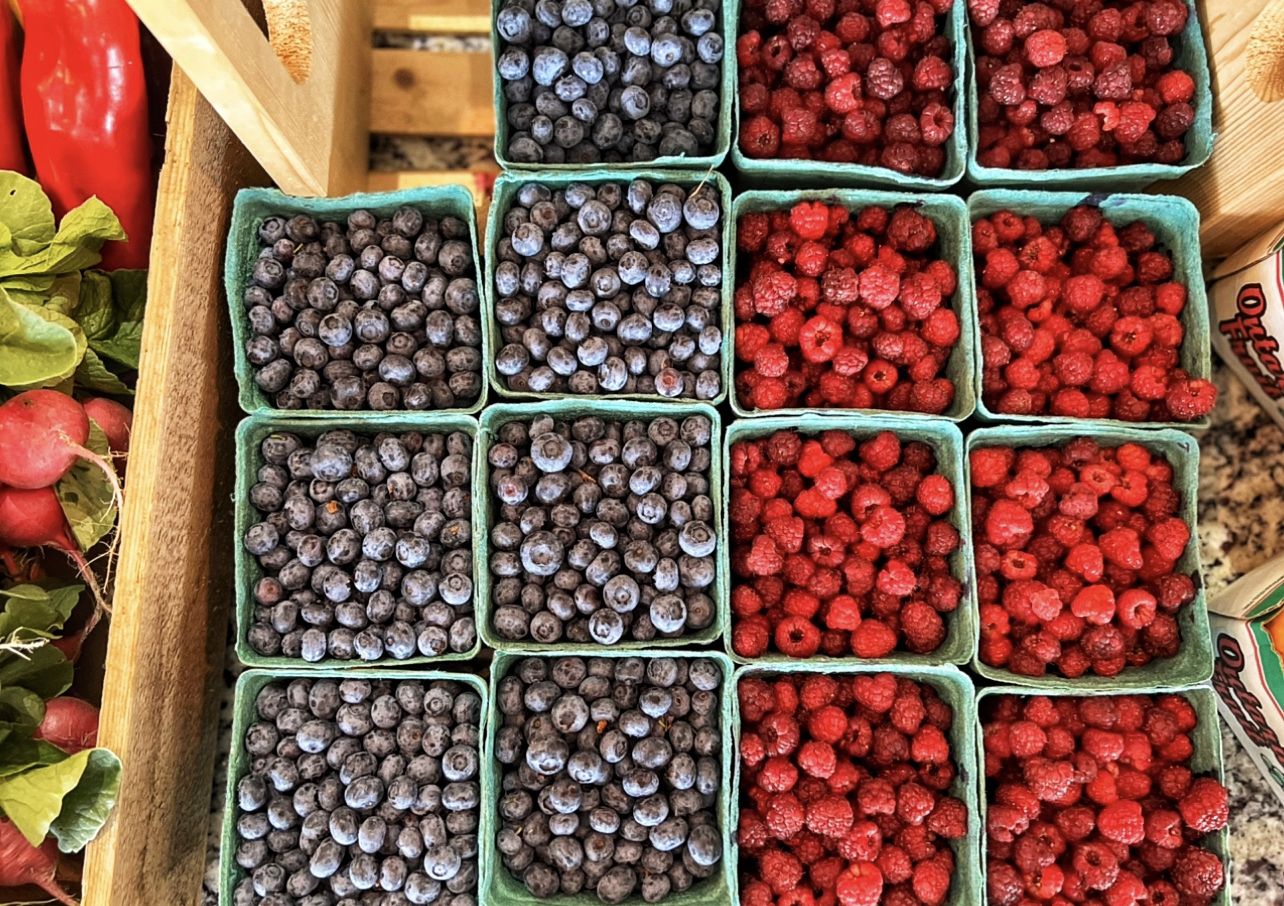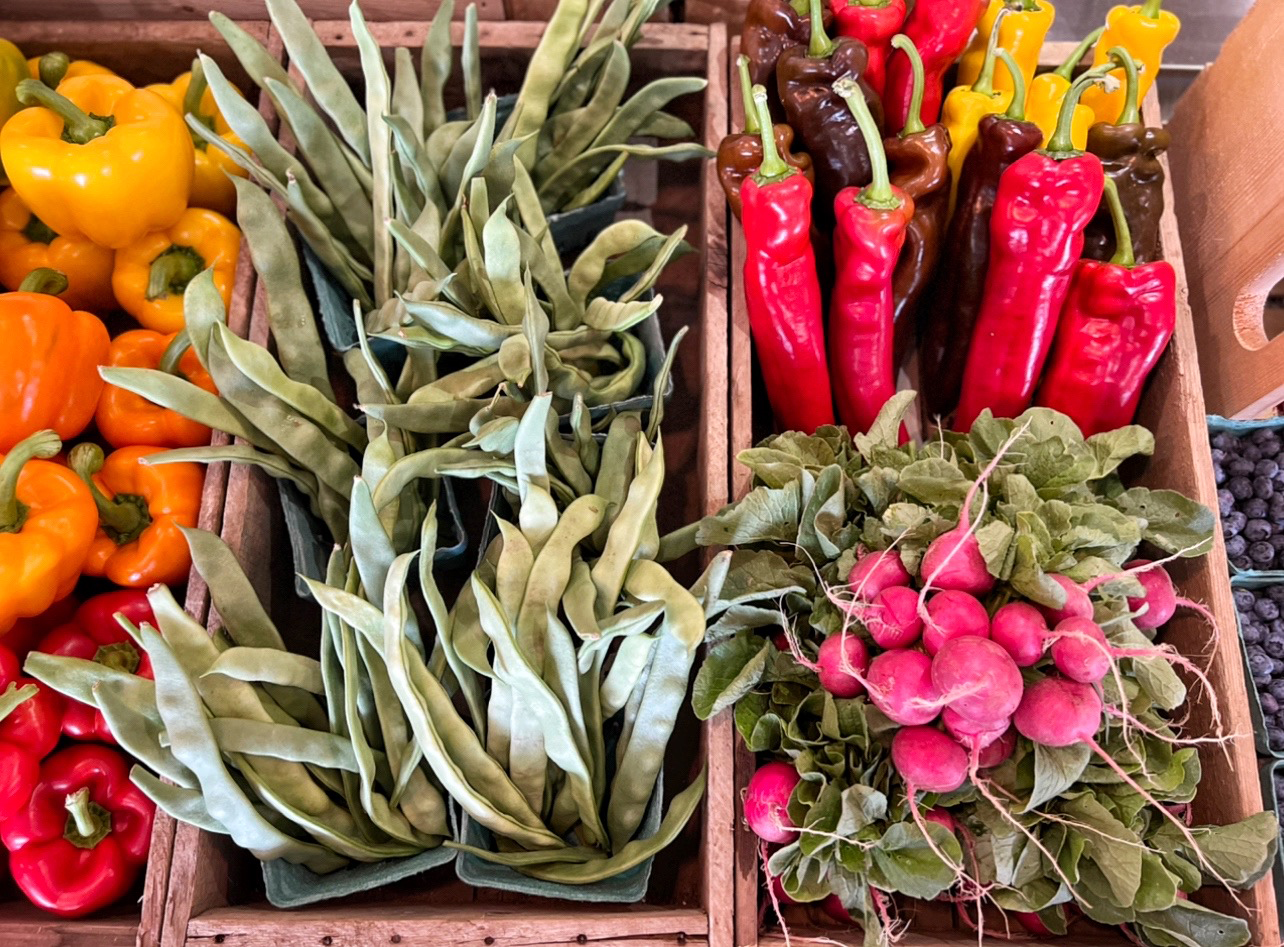 Another favourite farmer stop was The Fruit Wagon. Farmer Doug and his wife purchased their farm in 1983 a year after they were married. Love their philosophy of "Local, fresh, healthy, sustainable – from our family to yours." Their Fruit Wagon is filled with their farm produce, herbs and their homemade Apple Cider Vinegar. The silken is their specialty apple, a Canadian Apple for September. People stop by the wagon not only to pick up all their beautiful fresh goodies but for Farmer Doug's kind witty and fun nature. This year Farmer Doug had another surprise for us. He was growing Geneva apples. It's an attractive apple with deep maroon flesh. The tree is beautiful sporting red leaves and bright pink flowers in the Spring. Its taste is similar to rhubarb and is suitable for cooking as well. Farmer Doug says that its low sugar/high acid juice makes it a perfect apple for cider. I guess we can guess what Farmer Doug's next project will be.
 I also surprised him and delivered a copy of the LCBO Food and Drink Summer Issue where I featured him for his unique delicious apples and pears. When in Essex, you need to drop in and visit this wonderful farm family and their wagon. Make sure you tell them, Irene sent you. xo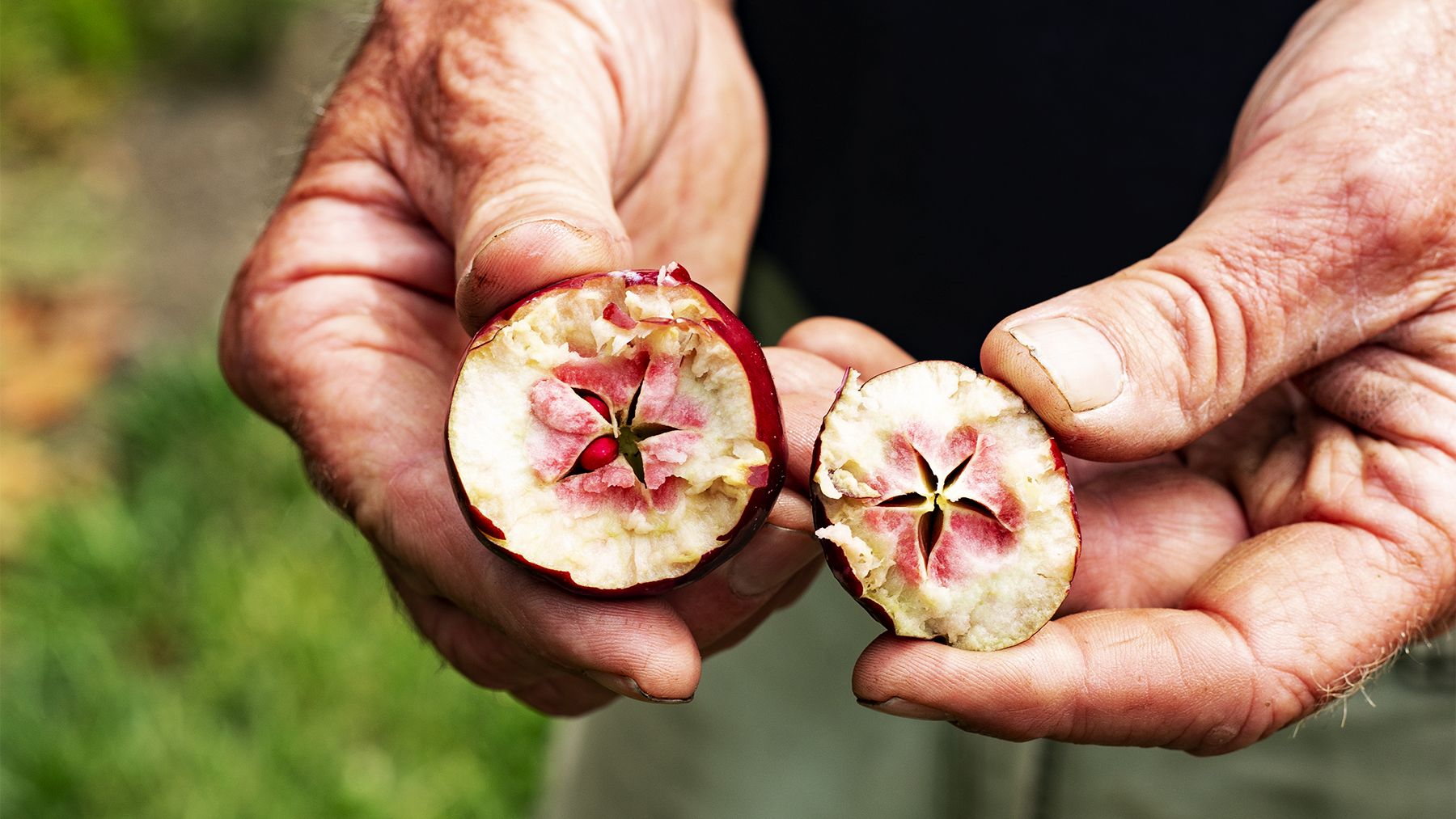 Meet Suzie from Sunrise Farms…another farmer crush. The passion and love this farm family has to produce and feed their community is truly inspiring. It's a local family owned business that has been around for 3 generations. Their passion is fresh local and home grown produce. They have 35 acres of apples and 7 acres of greenhouse tomatoes and very large gardens. Their hot peppers, cabbage , sweet cherries and that gorgeous cauliflower is some of the favourites. They also offer a large selection of pickled items, gourmet spices, flavoured vinegar and oils, real maple syrup and Picard's Original Peanuts. You can find them open from late April to early November and visit them on their Facebook and Instagram page.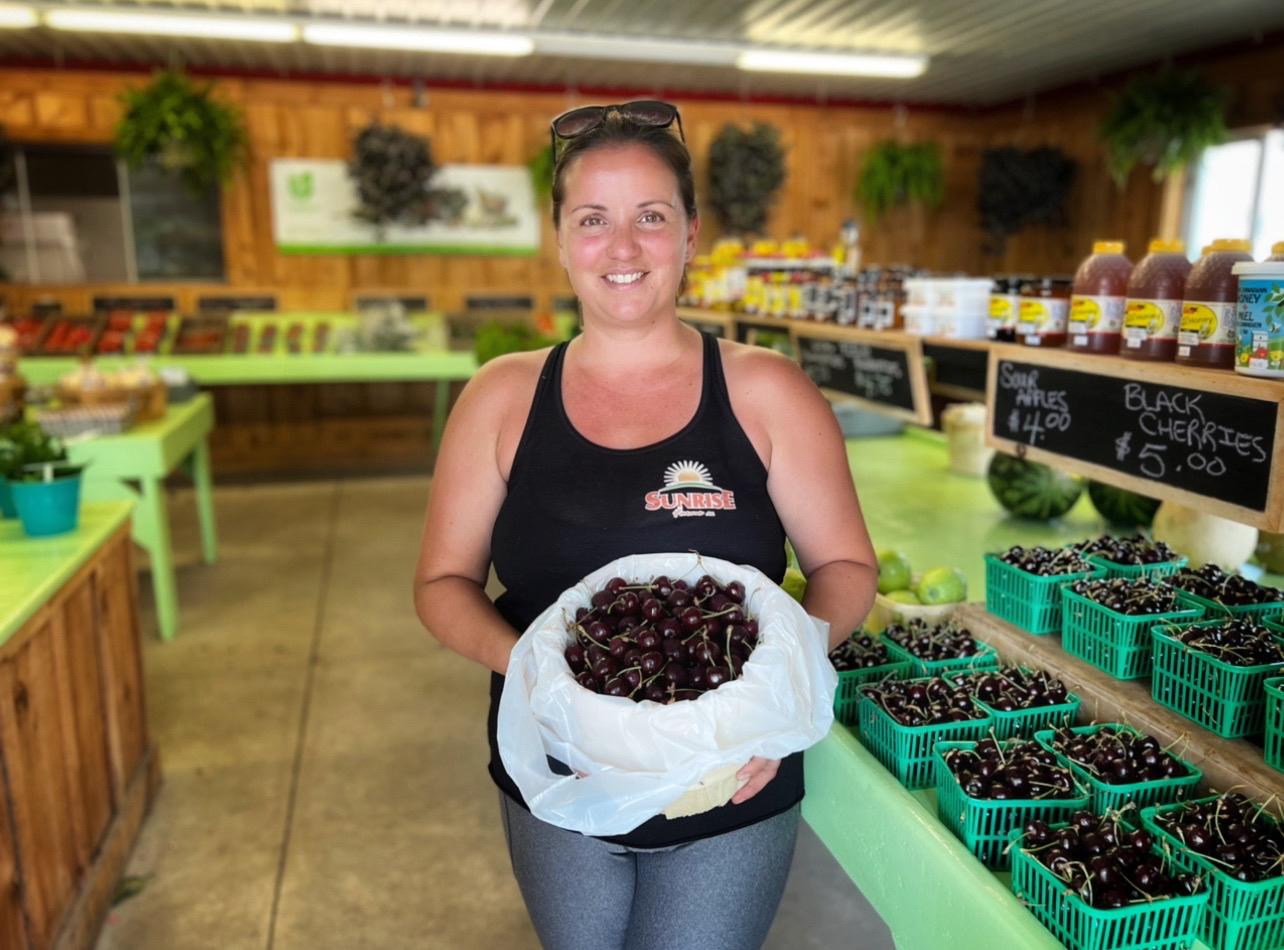 Our last Farm Market stop was a sweet surprise. This family run fruit farm stand is truly special. The Wooden Spoon /Aziz Fruit Stand has been in the community in Leamington, Ontario for over 20 years. I had the honour to meet sisters Jessica and Nicole, born to Lebanese and German parents, they strive to provide their community with freshest & tastes local produce. They even grow watermelons. Let me also tell you about a secret little bakery that's also a new addition in the back of their fruit stand. The Wooden Spoon Bakery has the most heavenly desserts such as cookies, brownies and even offer many gluten free options. I must say, the donuts were my favourite. So many flavour varieties all gluten free as well. This family fruit farm and bakery is truly special and one you must visit when in Essex.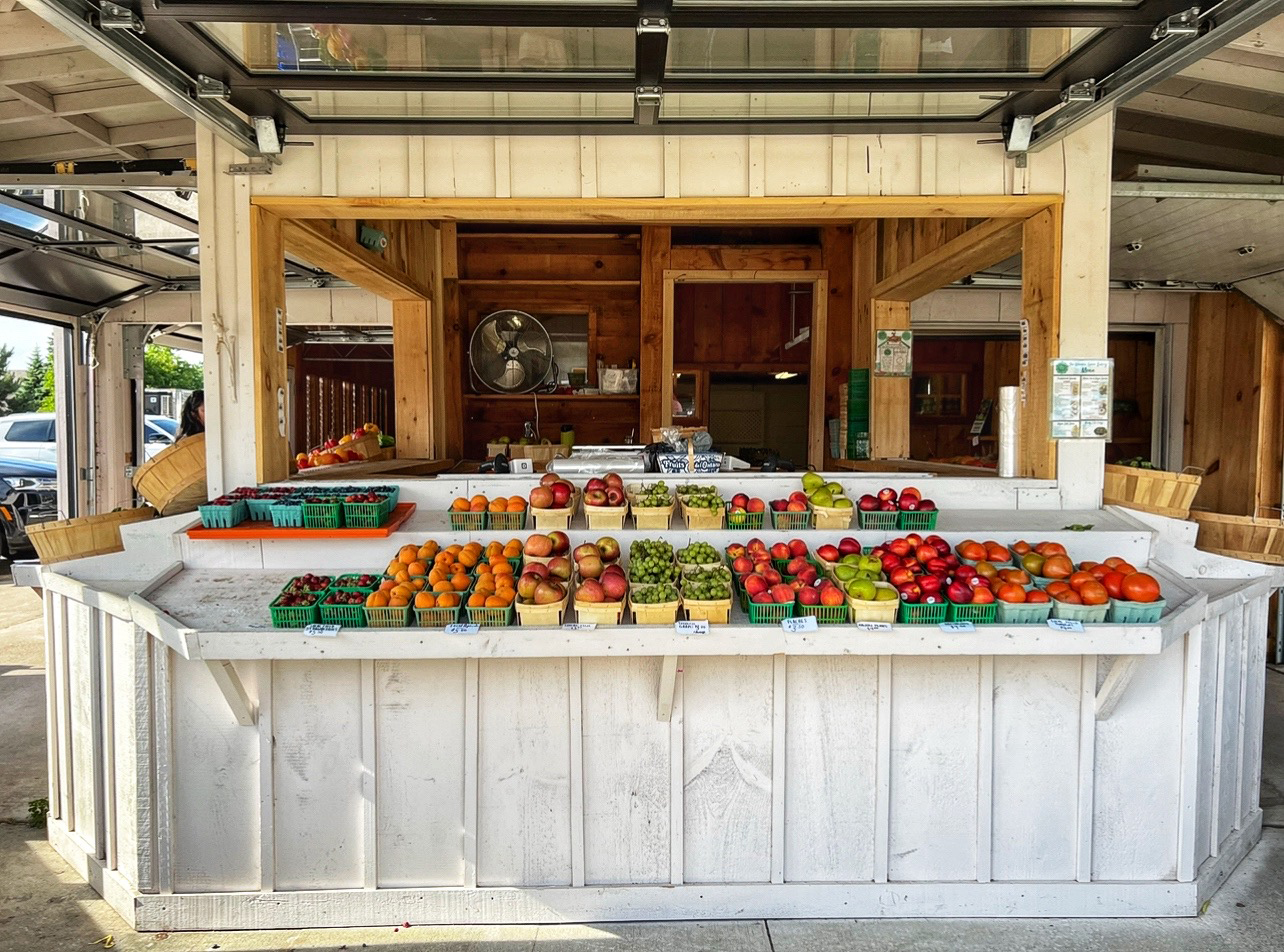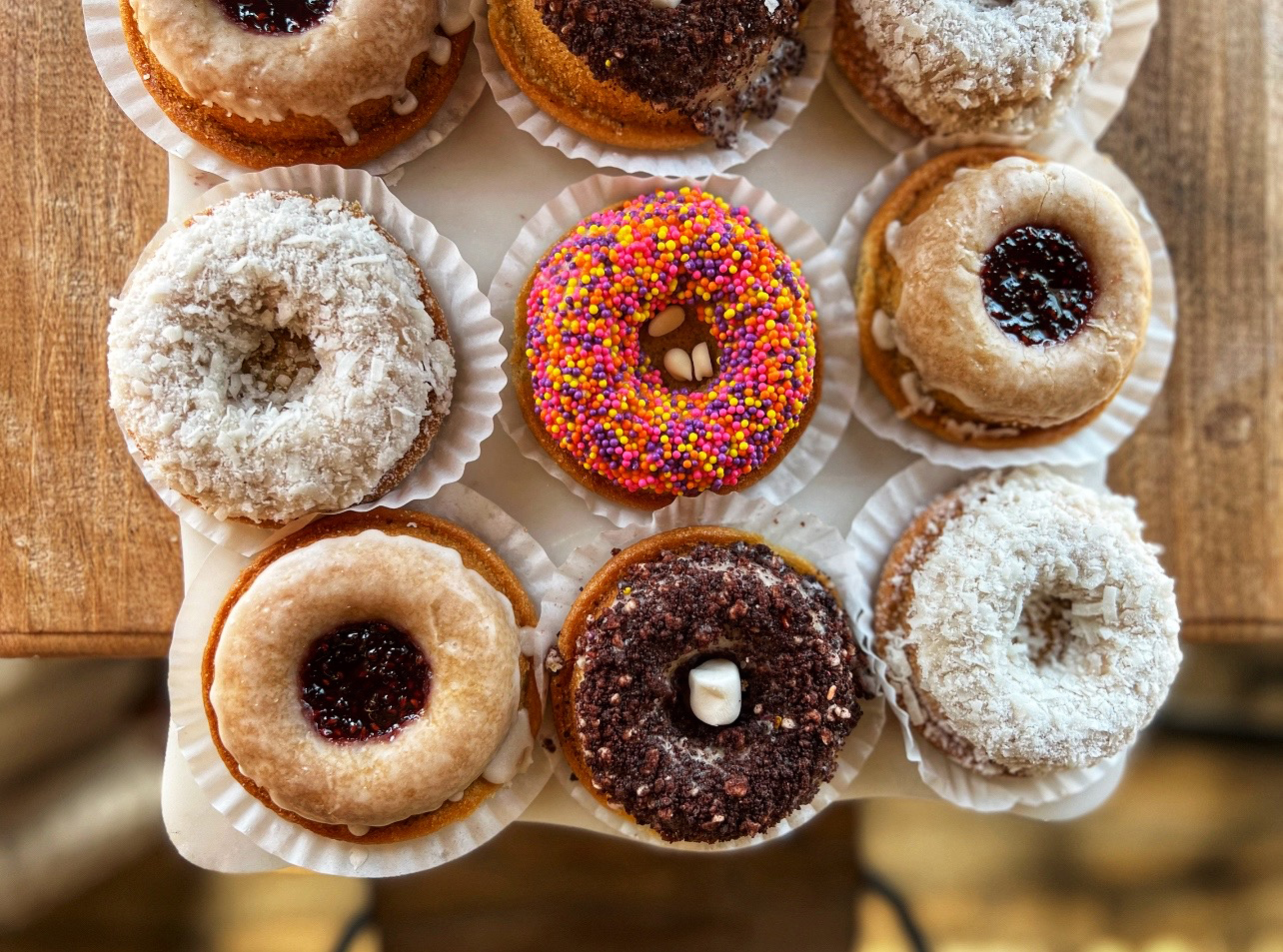 Our second spot for accommodations was not one I have ever done before and was quite skeptical. To my surprise, it was truly one to remember. This was my first time sleeping on a boat and I must say The Vintage Grapes House Boat is definitely unique and a must try. There are three boats available and we stayed on the Cabern Eh Houseboat. It had all the amenities you needed for your stay. I fell in love with its gorgeous water views in scenic wine country. Located in in Colchester Harbour and walking distance to the beach with access to bikes from The Grove Bike Co to explore the area and wineries close by. For our stay we picked up all our goodies from The Farm House Market. Fresh produce for a delicious local seasonal salad, in house made lasagna, potato salad and the most delicious strawberry scones all made by Elisa along with local berries. Paired with a bottle of Muscedere Vineyards Cab, made it a perfect girls date night on the boat. We can't forget about breakfast as we enjoyed the most heavenly pastries and baked breads from The Iron Kettle.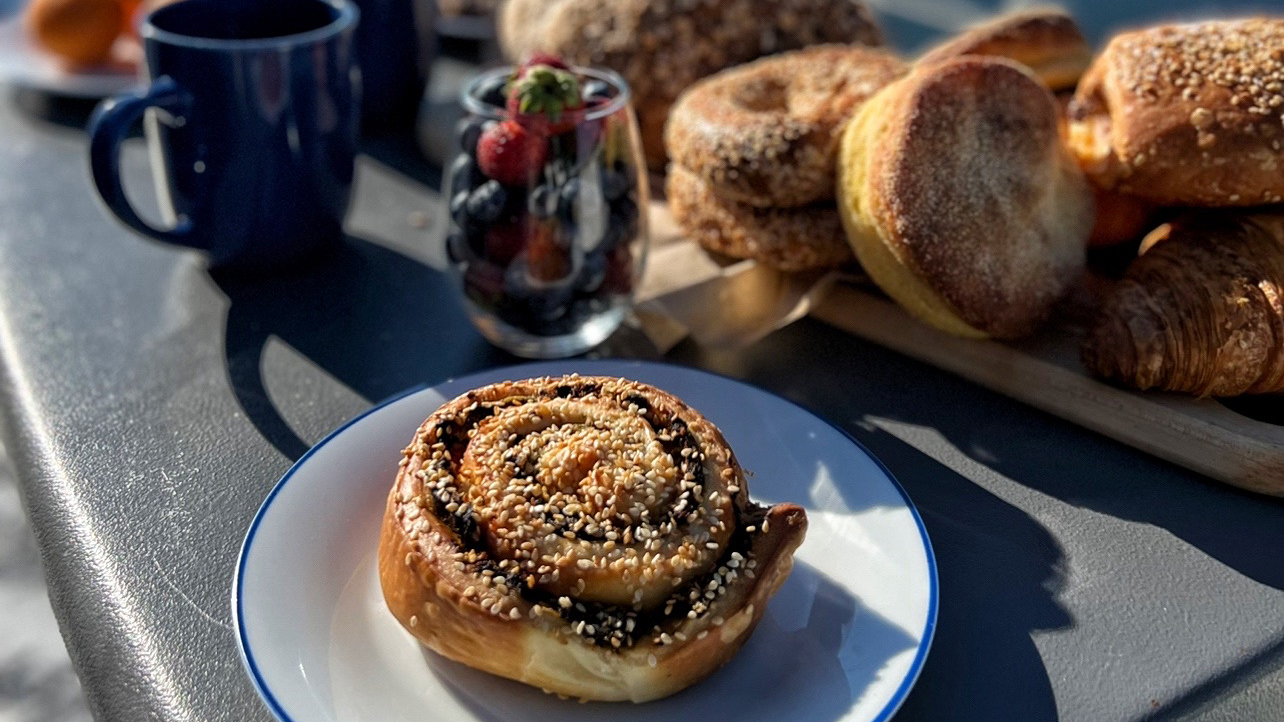 If you are a sunset chaser like I am, you can't beat the gorgeous sunset at King's Navy Yard Park. This beautiful park located along the Detroit river in Amherstburg, Ontario is the perfect setting to enjoy a stroll in its stunning scenic greenery or relax on its park benches to unwind and take it all in. There is also many local restaurants to enjoy a seasonal menu and a coffee shop with views of the river.
I am truly grateful to have been given the opportunity to spend time in beautiful Essex County. So many memorable experiences, the hospitality from our nights stay, culinary delicacies, the farmers, artisans, wineries and sunsets were exceptional. I truly feel lucky to call Ontario, Canada my home! ♥️
A heartfelt thank you to @twepi  and the Essex community for  their warm welcome & for spoiling me. To my travel partner and a woman that I absolutely adore, @thecuriouscreature  for all the  memories and laughs that we shared!  Thank you to all of you for coming along on this journey with me as well. I have saved all my videos and stops as well in my Instagram Highlights Essex County for you. I hope I have inspired you to discover this Epic Wine County and special community to plan your summer getaway to beautiful Essex! For more information visit www.visitwindsoressex.com