Countless experiences are awaiting you
in the southernmost region of Canada!
Proud to be a diverse and inclusive destination, WE are pleased to welcome LGBTQ+ visitors to Windsor Essex Pelee Island! From our authentic cuisine, to our EPIC wineries, craft breweries and distilleries there is no shortage of things to do while you are here. Wherever you go and whatever you do, you will certainly have fun and feel welcomed. Windsor Essex offers you the benefits of city life while a cruise through the serene beauty of the county is just a short drive away. WE are ready to help you find your next adventure here in Windsor Essex. There is much to be proud of in our region and plenty of reasons to visit! Tourism Windsor Essex Pelee Island is proud to be Rainbow Registered, a nationally recognized safe space accreditation program.
Play
From EPIC Wine Country and our Barrels Bottles and Brews Trail, to outdoor adventure along one of our trails or at Point Pelee National Park to the excitement of Las Vegas nightlife at our very own Caesars Windsor with world-class concerts, renowned restaurants, Arius Nightclub and luxurious accommodations. Click on the icon above to discover our LGBTQ+ friendly attractions and tours.

Stay
No matter how long the visit, we all need a great place to lay our heads at the end of the night.  We have everything from Four Diamond Caesars Windsor to funky boutique hotels and everything in between.  Visit our neighbourhoods and our small towns and see just how unique Windsor Essex is. Click on the icon above to discover our LGBTQ+ friendly accommodations.
Eat
Go on a culinary adventure through Windsor Essex and taste some unforgettable, authentic food experiences that will certainly have you craving more. Here, it all begins with the freshest ingredients and WE have a bounty of locally grown produce, as well as regionally-produced meats and cheeses.  Click on the icon above to discover our LGBTQ+ friendly restaurants, cafes, wineries, distilleries and breweries.
If you're looking for more to see & do why don't you book a Tour or Experience. We have tour options for every interest – some including round trip travel from your overnight accommodations – to help you truly experience all our region has to offer.
You can also use our Digital Itinerary Builder to help craft an hour-by-hour itinerary to use when you're here. You can easily export the itinerary to your phone – or with Google Map directions to help you guide the way!
Neighbourhoods & Districts
We've put together a list of three popular LGBTQ+ friendly neighbourhoods and districts in Windsor Essex.  Visit each one to see the varied list of places to explore and things to do while you are here. Click on any of the icons below to discover more about what Downtown Windsor, Kingsville and Walkerville have to offer.
LET US HELP YOU PLAN YOUR NEXT TRIP
Our blogs tell you an authentic experience from locals and visitors alike – or use our MyTrip Itinerary Builder to help plan your next trip. Create a custom trip based on your dates, or check out ready-to-go itineraries below.
STRATEGIC PARTNERSHIPS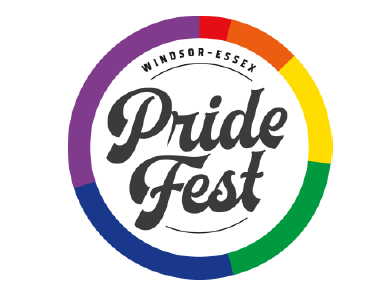 ---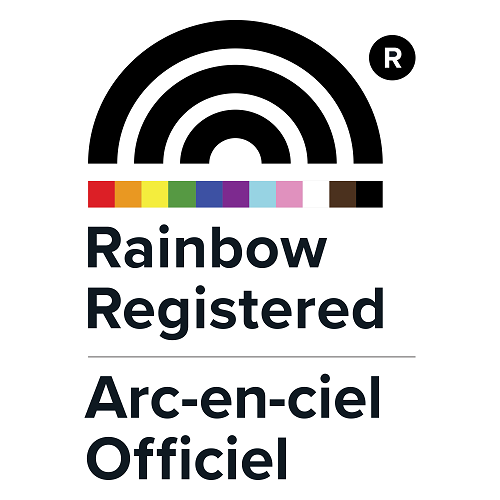 Rainbow Registered is a nationally recognized safe space accreditation program developed by Canada's 2SLGBTQIA+ Chamber of Commerce (CGLCC), Tourism HR Canada and their partners, with the aid of the Federal Government. The program demonstrates our commitment in providing visitors with a welcoming and inclusive experience.
The Rainbow Registered accreditation and its easily recognizable mark helps customers, clients, partners and prospective employees to identify LGBT+ friendly businesses and organizations.