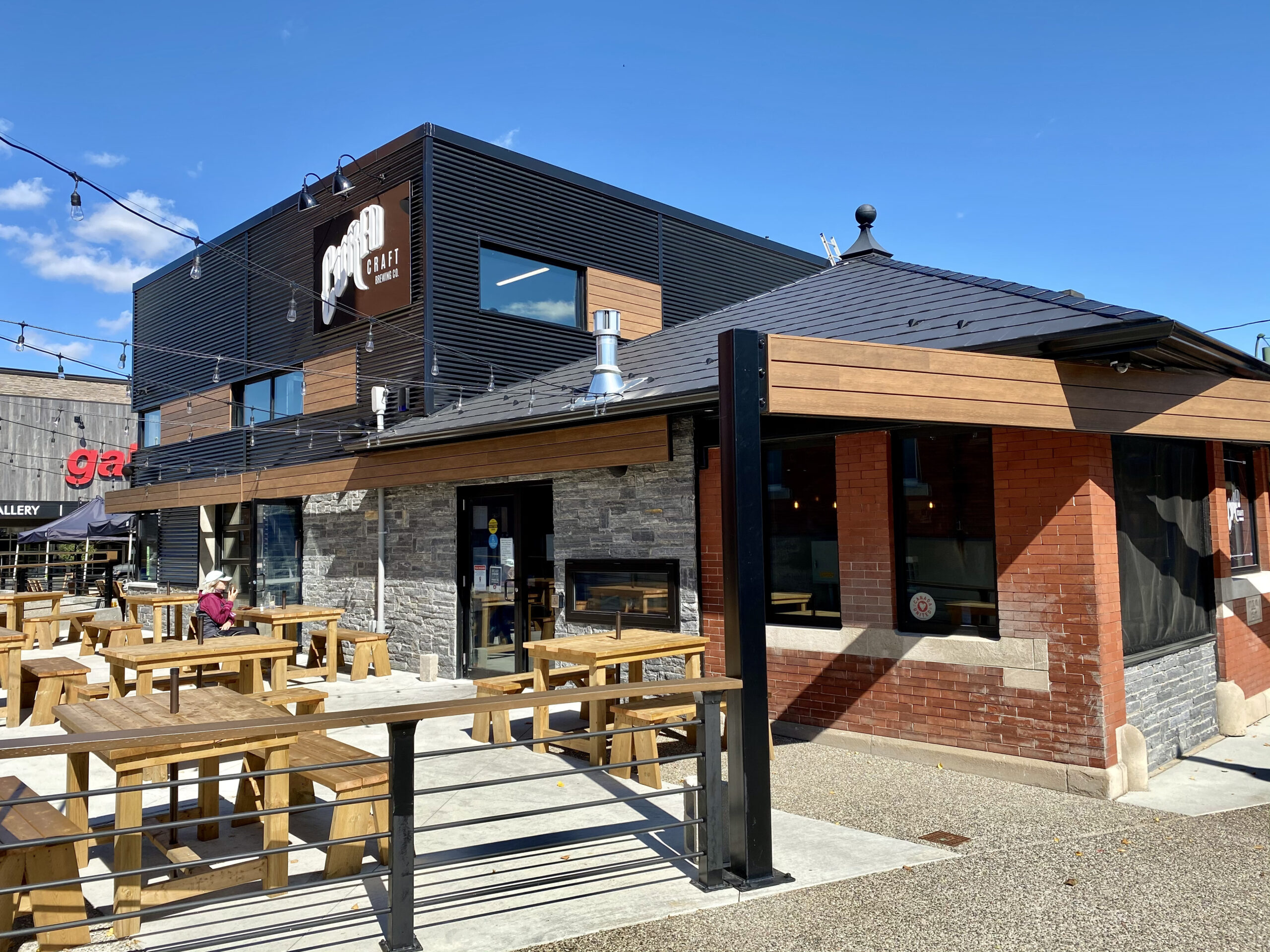 Wednesday December 8, 2021
The Best Things to do in Leamington, Ontario
By Traveling Mitch on December 8th, 2021
Leamington, Ontario, located in Essex County, has a lot going on if you know where to look. There are some great restaurants, a fantastic brewery, and an ice cream shop or two worth visiting within the city limits. However, it's the proximity of Leamington to so many remarkable nearby natural wonders that makes it truly special.
Let's not forget, it doesn't get much more south than Leamington in Canada. In fact, that's why it's colloquially known as the "Sun Parlour of Canada." It's also why it was the location for Heinz's tomato growing operations for nearly one hundred years, and rightfully earned the nickname of the "Tomato Capital of Canada."
But, of course, Leamington is a lot more than a motto or two from the past could illustrate. If you're looking to better explore Leamington yourself, here's what you should consider doing!
Some of the Top Things to Do in Leamington 
 Being one of the larger communities in the Windsor Essex County area, there's a fair bit going on!
Head on Over to Cured Craft Brewing
A few years back, Leamington got its first craft brewery, and it's a good one. Besides producing an array of excellent beers, they also have some of the most impressive food offerings around. It's relatively simple and straightforward cuisine, but the secret is that they also own Bradt's Butcher Block across the street, so their sandwiches are off the charts.
Prime rib, barbacoa beef, pulled pork, spiced italian, cured chicken  – you name it, they've got it. The sleek, modern interior is great for a meal, but if it's a nice day, your best bet is to head straight for the outdoor patio.
Cured Craft Brewing Co. is not to miss.
Spend Some Time in Seacliff Park
Seacliff Park is the place to be in the warmer months! Not only do you have access to a pavilion with a barbecue and picnic tables, and a stunning view of Lake Erie, but you've also got a state-of-the-art amphitheatre. At the amphitheatre, they usually run a summer concert series, and you can find more information about that here. Concerts are free, which is the best part!
Also, in the warmer months, they've got the tomato splash pad operating in full swing. It's a nice spot to beat the summer heat, and is a favourite for families in the surrounding area.
It's worth noting as well that there are public washroom facilities here for those looking to spend the day here, or any extended period of time.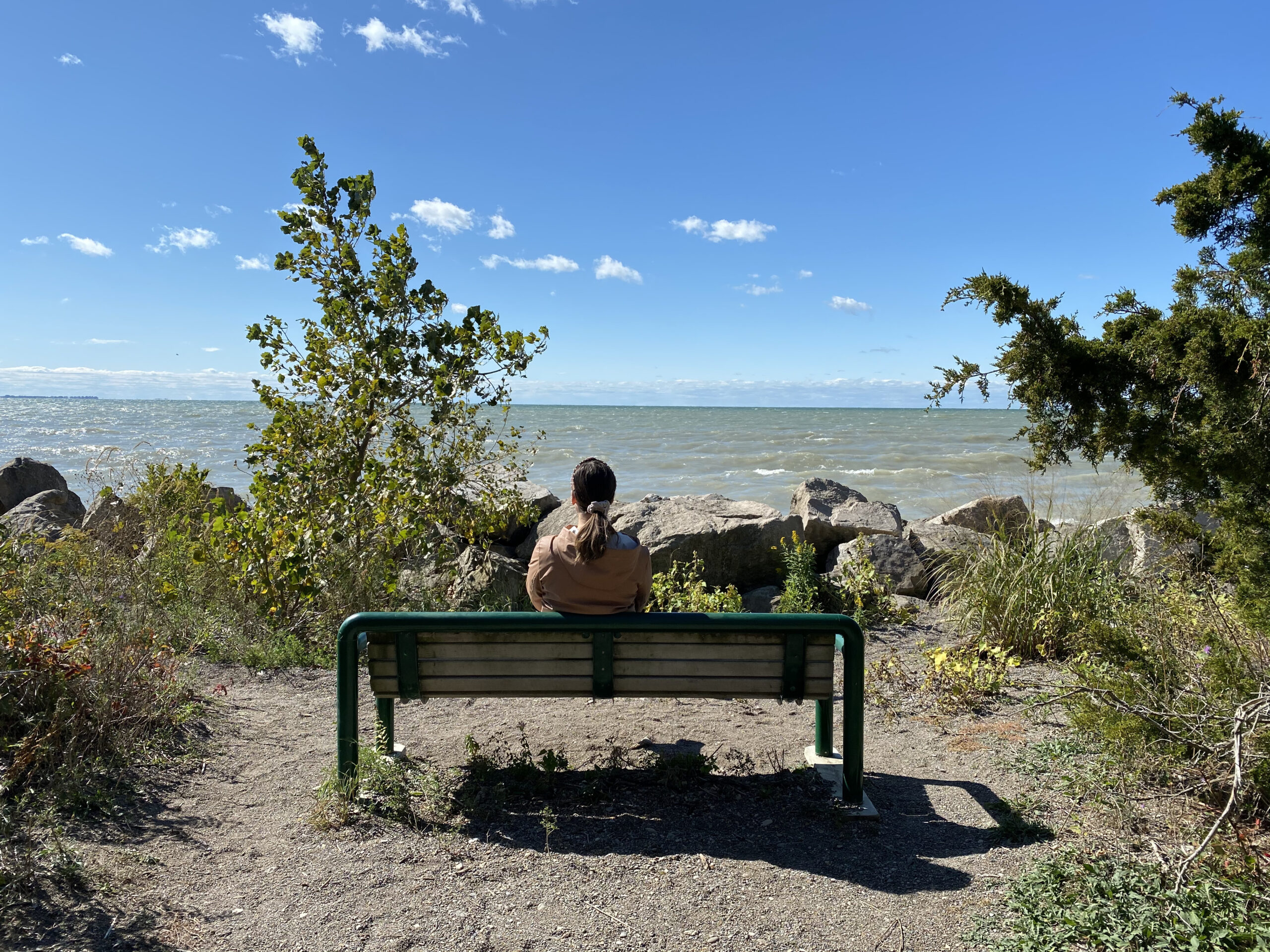 Bring Your Appetite to Leamington
You've got plenty of good options for grub in Leamington! For starters, Rays Rib House is a treat. They do barbecue really, really well, and it's the sort of spot where you'll walk out the door feeling wholeheartedly satisfied.
If you're looking for a quick bite, Birdie's Perch is where it's at. Typically, they're only in operation in the warmer months, so do check to see if they're up and running for your visit. If Birdie's Perch isn't open, then head to Freddy's down by the water. They both do great fish.
Lakeside Bakery is a good spot to grab lunch, and it's been operating for nearly 25 years, so it's something of an institution at this point.
If you're looking for something a little on the sweeter side, then head straight to Sweet Retreat Ice Cream and More. You won't be disappointed!
Appreciate the Beauty of Point Pelee National Park
 A short 15 minute drive from the heart of Leamington will get you to Point Pelee National Park, and is it ever worth the trip. The real draw here is that you'll be at the southernmost point of the Canadian mainland, and the views are spectacular.
Parks Canada realized that and, as such, they built a 24 metre observation tower in the "Tip Area," which offers an astonishing 360 degree birds-eye perspective of Essex County to the north, and across Lake Erie to Pelee Island in the south.
There's no other way to sum it up other than to say that a visit here will afford you some of the most spectacular views in the province. It's a photographer's dream come true.
Pop by the Leamington Arts Centre
 The Leamington Arts Centre (LAC) is a not-for-profit, public arts centre that's all about exhibiting (as well as developing and supporting) local arts. They aim to do this through a variety of programming and shows. In fact, when fully operational, the Leamington Arts Centre aims to showcase around 40 diverse exhibitions per year.
They also have an impressive permanent collection that comprises over 600 works of arts from artists based in Canada and around the world.
Check out Hillman Marsh Conservation Area
 This is, simply put, one of the best spots in the province to get a more intimate view of marsh life, and it's only about a ten minute drive from the centre of Leamington.
It's an 850-acre marsh that's located on Country Rd. 20, and, for reference, it's also not far from Point Pelee National Park. It's best known for its nature centre, 5 kilometres of nature trails that wind though some of the most impressive parts of the marshland, and, of course, the diverse range of wildlife that you can find here.
Since over 100 species of birds use the Hillman Marsh as a stopover, it's well known to bird watchers, but, ultimately, it's a beautiful area whether birding is a hobby of yours or not.
Set Eyes on the Leamington Municipal Marina
 This is probably a spot that will appeal first and foremost to boaters, but it's also a scenic and picturesque place in its own right. That's largely because in the summer there are ample flowering gardens, as well as a quaint little waterfront park.
It's actually a deep harbour marina, so it's a regional attraction among boaters and fishers who are looking to get out on the water. It's known around town, fittingly, as the "Lakeside Marina," and it's less than a ten minute drive south from the core of Leamington.
Horse Around at the Leamington Raceway
 If you happen to be in Leamington on a Sunday (seasonally), there may be a race! You can check the schedule here.
It's supposed to be a fun time to just put any stress and worries aside and go and check out some horses. Leamington Raceway's primarily carriage driving/harness racing so you've got a horse pulling an individual on a carriage, and it's highly entertaining.
Leamington Awaits
 Whether you're rolling through town and want to get a bite to eat (or a cold beer), or you've come to spend the day at the tomato splash pad, there's a little fun here for everyone. It's a place that's best known as a hangout in the summer, but it's nice to visit year-round as well. Ultimately, Leamington has a little something for everyone!