Wednesday February 27, 2019
Ultimate Guide to Windsor Essex
Original blog by: Amber Desilets, The Pink Millennial | February 15th, 2019
What's the first thing that comes to mind when you hear the words Windsor Ontario? Detroit's neighbour, automotive town, or even the birthplace of Shania Twain. This mid-size city sits along the Detroit River, and although it's known as Motor City, it has so much more to offer. From its rich history, to notable architecture, to its diverse culture and multicultural residents, Windsor in Ontario's Southwest is booming with great adventures.

Start today getting to know the city with a quick walking tour around Ford City. This self-guide tour allows you to explore the community that was once formed around the Canadian Ford Motor Company. From district murals, to iconic buildings, including several churches, you'll immediately discover what this city is all about.
Stop for a bite to eat at the fairly new Grand Cantina. (Editor's Note: The Grand Cantina is temporarily closed and will re-open soon at their new location in Walkerville!) Not to be confused with a Mexican restaurant, the idea behind this hot-spot is to bring people together over delicious Mexican, Asian and even American food. This street-style cantina with mezcal and tequila bar is the perfect place to grab a quick bite as you're walking around Ford City. From its loud music, flavourful cocktails and bold and bright décor, it's an unexpected twist and a slightly less traditional way to enjoy foods and drinks you love.
Across the street, you'll find Michael Difazio Reclaim Artistry, where reclaim artist and owner Michael will take your own, unused and unwanted furniture and turn them into a work of art. He enjoys building pieces that you can enjoy and put your feet up on. He can take old and forgotten about materials and build something truly special and unique for you to cherish forever.
A short 5-minute drive along the water and you'll find yourself at the Windsor Sculpture Park. If you're an art lover, but want to enjoy sculptures outside of a museum, you're going to love this park. Take a leisurely stroll along the water, taking in more than 30+ oversized sculptures that will leave you feeling inspired.
Don't forget to try your luck at the casino. Caesars Windsor is winner of the AAA Four Diamond award and a hotel that I've stayed at before. It combines the comforts of home, with the luxury of a high-class resort. With its modern-day décor, newly renovated rooms, and a killer view of the riverfront, it's no wonder this casino is visited by millions each year. From poker tables, blackjacks, craps and baccarat tables, to slot machines, shopping and a gym, to fine dining and casual restaurants, indoor pool and spa, you'll have no reason to leave.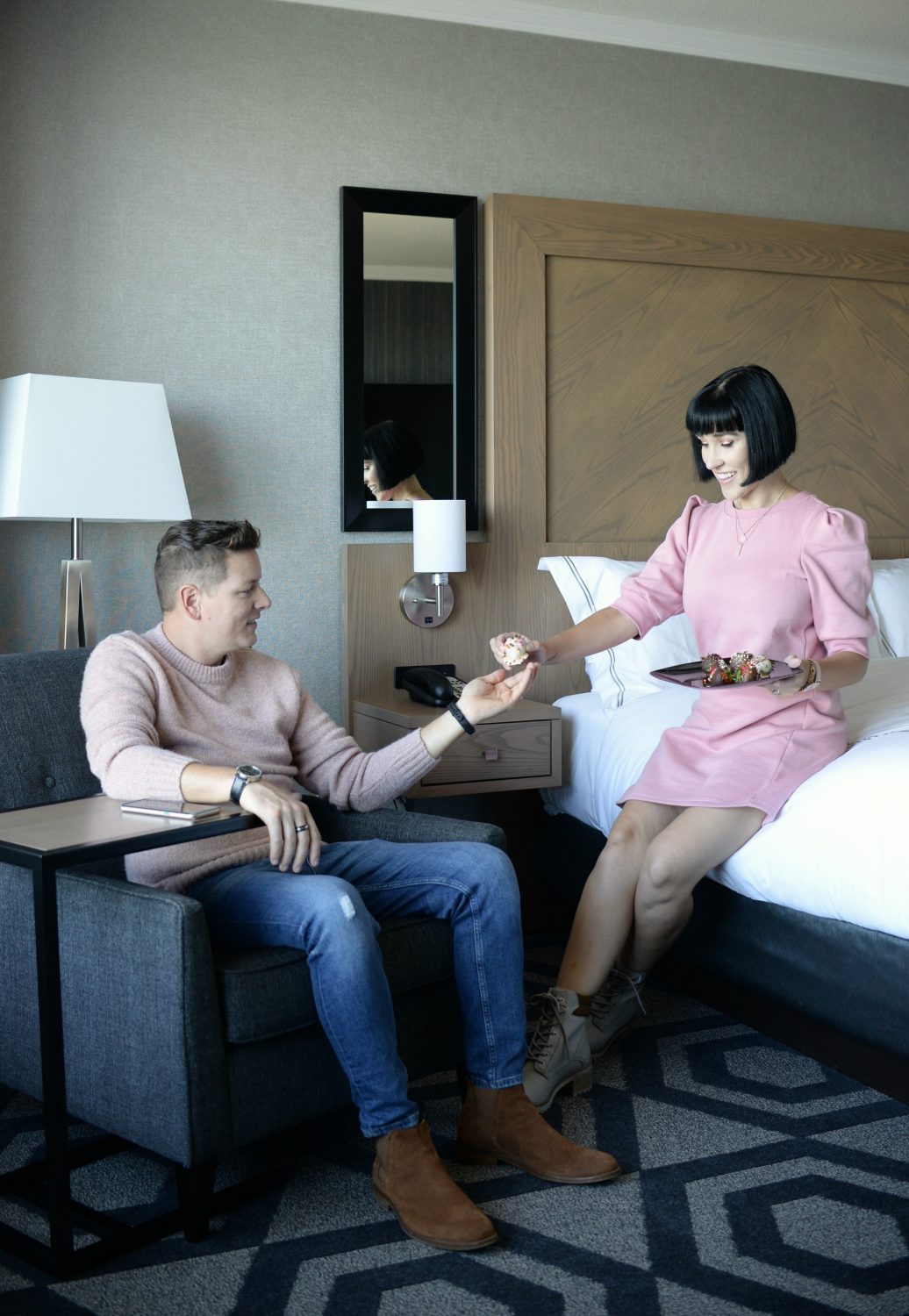 If you're looking to kick back and relax after a busy day of sightseeing, stop by Legends Sports Bar. This action-packed restaurant not only offers flat screens in each booth, you can bet on the games your watching. Get in on the action, bet on your fave team, and enjoy some comfort food hot off the grill while you're watching the big game. This is perfect for any sports fan, that wants a break from the casino floor. From flatbread pizzas, wings and chili bowls, to burgers, sandwiches and ribs, it offers all your fave classic American foods that you'd expect at a sports bar.
Finish your fun-filled day off with a nightcap at The House Lounge. It's located right on the main gaming floor and features local craft beer and liquor. With its custom art murals, all-natural wood décor, steel and leather benches, it's the perfect way to unwind over a cold-one. It's open until 2AM, allowing you to gamble, dine and still have time to indulge in a beverage before calling it a night.
In the morning, either have breakfast in bed with room-service, or head down to Spago Trattoria. Whether it's scrumptious crepes, delicious French Toast, refreshing mountains of fresh fruit or yummy egg dishes, you'll find something to delight your taste buds at this European-Italian inspired restaurant. The service was quick, friendly and informative with an artistic eye on the presentation. It's the perfect way to kick-start your day with a healthy and hearty meal before another day of exploring the city.
Just a quick 30-minute drive from the casino and you'll find yourself at Wolfhead Distillery. I've been a few times and the brand has quickly become one of my favourite vodkas. It's the first premium distillery in Windsor Essex County and offers up 6 unique premium whiskey and vodka. My personal faves, the grapefruit vodka, which is crisp, clean and oh so refreshing, along with the coffee whiskey liqueur with its deep toffee aroma that's a decedent sweet treat. Don't forget to get a flight and try all 6. The Deep honey bronzed whiskey, bright apple cider amber caramel whiskey and the crystal-clear vodka and banana vodka are equally as delicious. While you're there, stop for a bite to eat featuring some of their innovated and trendsetting culinary dishes.

Take the ghost tour at the Park House Museum which is just 15-minutes down the road in Amherstburg. This historic house was built in 1796 in Detroit, but was soon moved to the town in 1799 and was owned by the Park's family for over 100+ years. As you walk around, you'll not only get an up-close perspective of what it was like to live in Amherstburg during the War of 1812, but what life was like in general growing up in the early 1800's. The staff are extremely knowledgeable, answering any questions you may have, while you browse the many historical items on display.

Just down the street, you'll find Caffeine & Co, a Parisian-inspired café that's sure to fulfill all your caffeine and sweet-tooth needs. Not only does it offer a wide variety of regular and specialty coffees and teas, all the baking is done in house. From macarons, to cakes, cinnamon rolls, muffins and everything in between, this café is a hidden gem. You'd swear you were walking into a quaint coffee shop of the streets of Paris. Everything from the décor, the table setting, to the incredible staff and delicious food screams luxury.

If you're extra hungry, head across the street to The Salty Dog. This upscale pub features imported stone oven that offers up the most delicious and mouth-watering pizzas I've ever had. It's nothing too fancy, but it's the perfect place to grab a local craft beer, a handmade pizza, and maybe a sweet treat after a busy day. With its chill and relaxed atmosphere and its friendly and knowledgeable staff, it's a pleasant place to visit for a casual meal and drinks with friends.

Small towns are known for their B&B, but Bondy House Bed & Breakfast takes it up a notch. If you're looking for the amenities of a high-end hotel, but on a more personal and intimate level, let Carolyn Davies and Merv Richards be your host for the evening. Their elegant and restored rooms are peaceful, relaxing and the perfect way to spend a quiet evening. The Victorian Room features furnishings and artworks that reflect the Amherstburg's European founders, fully equipped with a Queen-size bed and private bathroom. In the morning enjoy a full continental breakfast that can be tailored to your wants and needs (i.e.: vegetarian or gluten-free).

Hop in your car for a quick 40-minute drive to the Willistead Manor. Go back in time as you walk around this stunning mansion. It sits in the middle of a beautiful park and features a total of 36 rooms. It was built in 1906 for Edward Chandler Walker, and although it has so many rooms, there was only one bedroom, as the owners never had any children. There is so much history in this mansion, hidden with "secret doors" throughout the home. It's now available to rent out for weddings and events, but I highly recommend doing the tour if you get the chance.
The Urban Art Market is an interesting way to support local artists and makers. The store features 30+ vendors who showcase their products in an upscale boutique gift shop. Each artist takes turns running the shop, therefore building a strong community. From jewelry, to greeting cards, to baby clothes and knitwear, to pottery and everything in between, you'll find an eclectic mix of handmade treasures. It's an excellent way to support locals, while finding unique and one-of-a-kind gifts for yourself.
Finish your trip off with lunch at The Twisted Apron. It offers a creative twist on the traditional comfort food. All ingredients are sourced locally, and the menu offers a wide variety of mouth-watering classics. From mac & cheese and pierogis, to spinach artichoke dip and grilled cheese, chefs whip up savory dishes that are sure to leave you wanting more. This is not the place to count calories, instead let your taste buds have an adventure and leave your mouth screaming… I want more.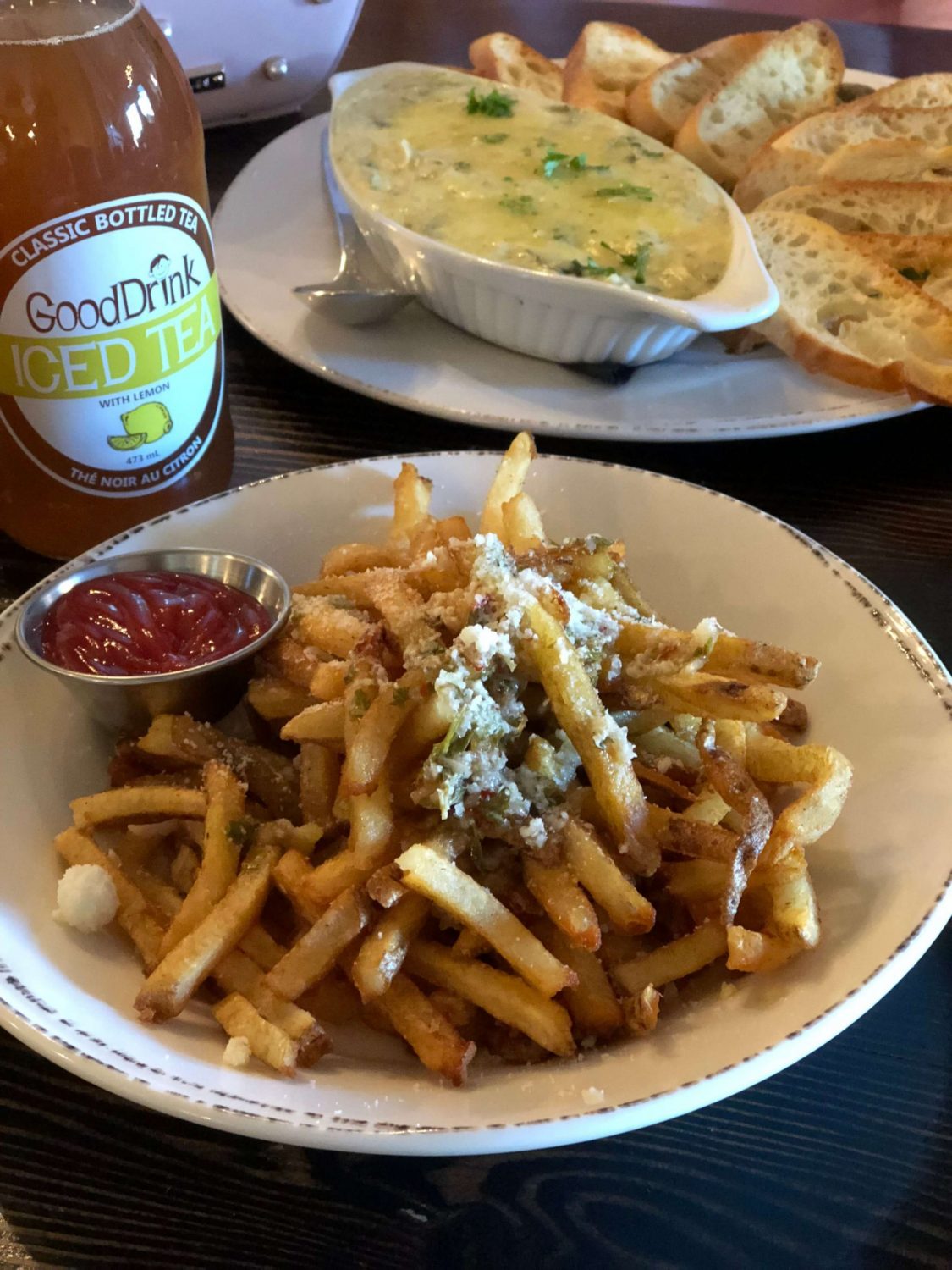 This blog was created in partnership with funding from Ontario Southwest. To explore more that you can do in #OntSouthwest check out ontariosouthwest.com.