Wednesday July 3, 2019
How To Spend 48 Hours On Pelee Island
Original blog by Solmaz of The Curious Creature | July 12th, 2019
Have you ever spent the day on Pelee Island? How about an entire weekend? While any time spent on the island is time well spent, I recently discovered that you need to stay at least a couple of nights to get a real feel for the island. Waking up to the sound of birds, sipping a cup of coffee at a cozy B&B, biking to the market, taking in the sunset on a beach or patio – these are some of the special moments you could potentially miss if you hop over for a quick day trip. So, do yourself a favour and give the island time and it will show you why it's regarded as one of Canada's best kept secrets…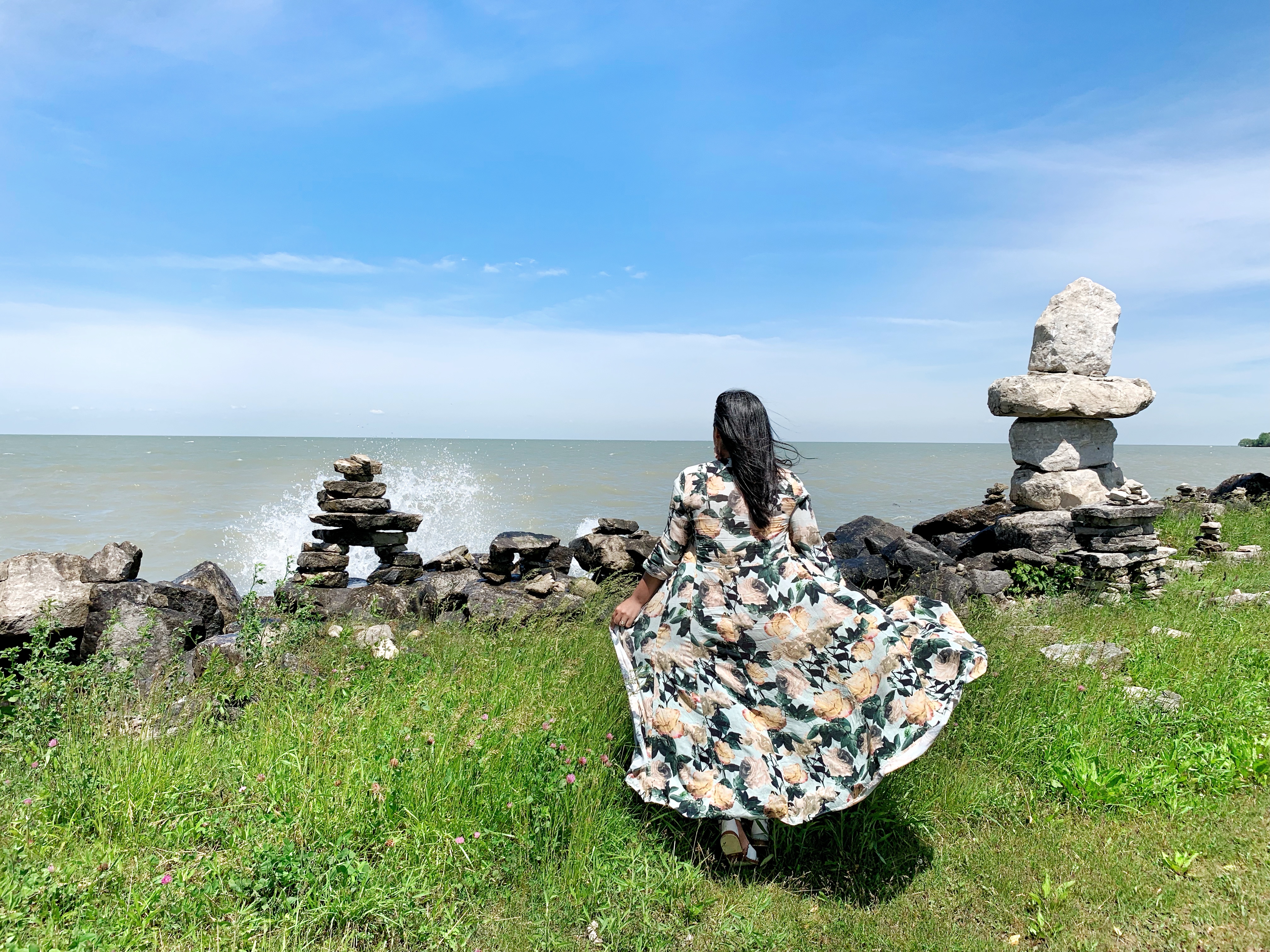 Here's what I recommend you do when you get there…
Day One
Before boarding the Pelee Island Ferry, stop off at Lakeside Bakery in Leamington to grab a specialty sandwich and some of their famous cannolis for the ride over. Then, sit back and let the ferry transport you to your home away from home.  There are over 35 cottages and B&Bs to choose from, but they do book up far in advance so reservations are a must. We stayed at the Wandering Dog Inn and were welcomed like family by two incredibly hospitable, funny and friendly hosts. The husband and wife duo, their quirky signs that dot the property, a wrap-around porch that receives the perfect morning light and the inviting fire pits make this place extra special. Expect a digital detox – the cell reception is weak, but the real connections you make here will be strong.
Now it's time to explore the island! To get a good lay of the land, I recommend letting the Explore Pelee tour guides take the reins. They offer everything from nature tours to group excursions and can customize any experience. We opted for the 1.5 hour Motor Tour which gave us a great appreciation for the history and landscapes on the island.
Cap off your first day on Pelee Island at Stone House 1891 where you will have front row seats to a glorious Lake Erie sunset. Order a cocktail and nibble on farm-to-table dishes (all made from scratch using ingredients from the island and regional farms) or a pizza made in their wood-burning oven. Oh, and don't leave without trying the coconut shrimp.
Day Two
Many of the accommodations offer breakfast so take advantage of the hospitality and enjoy their offerings before heading out for the day.
Kick off your morning at Comfortech Bike Rentals where Darlene will help you get all the gear you need for a bike adventure. Rentals are only $25 for the entire day so grab a bike and enjoy the island scenery at your own pace.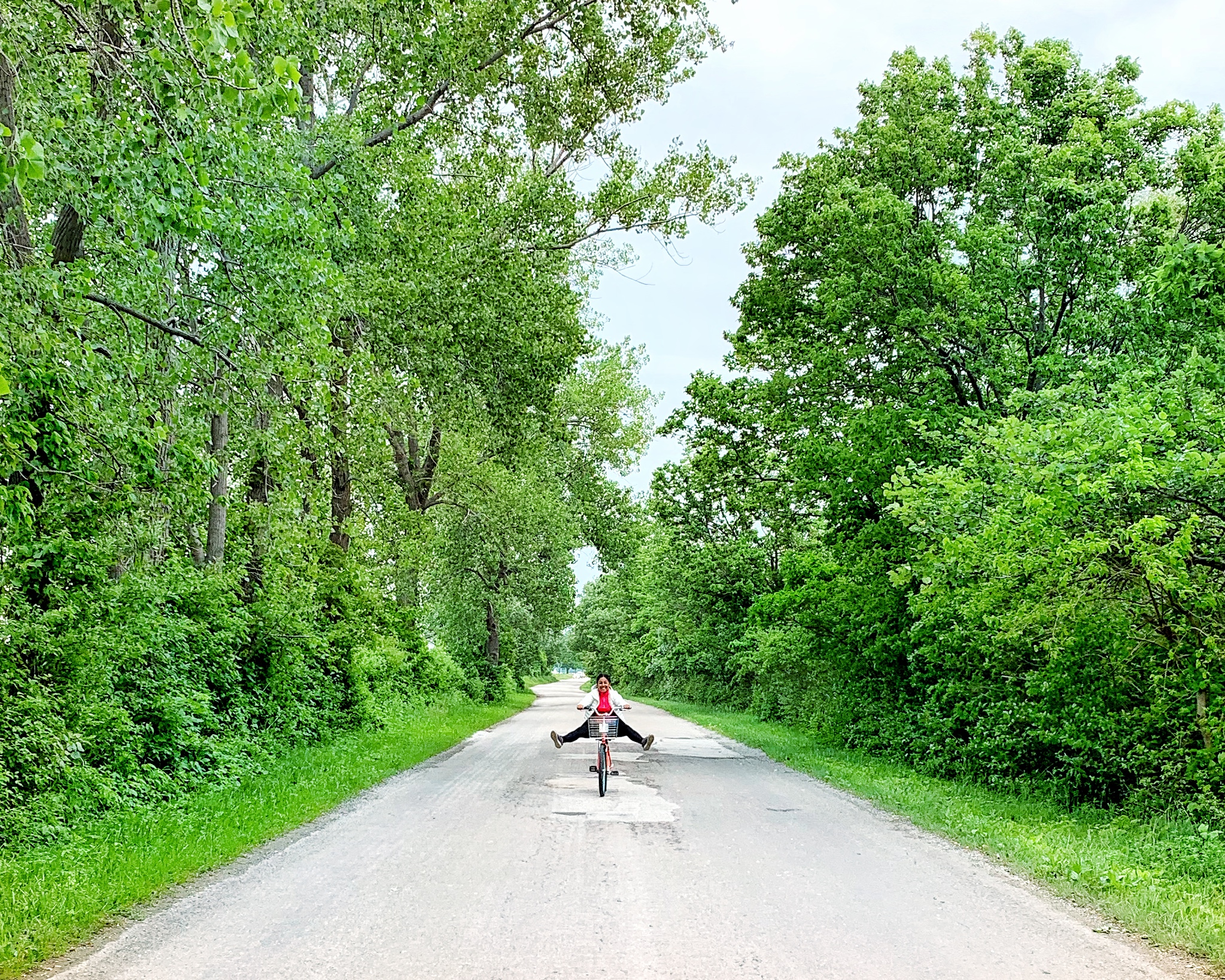 Drop by the Pelee Island Farmers Market in the Quarry if you're visiting on a Saturday in the summer and do not leave the island without visiting the Pelee Island Winery. I recommend a picnic lunch in their wine garden (they have live entertainment on Saturday and Sunday afternoons) and sipping wine as you take in the views of the vineyards and Lake Erie.
And no visit to the island is complete without a trip to the beach. The water levels were quite high during our stay, but that didn't stop us from checking some out. Whether you're going for a swim or just to catch the sunrise or sunset, give yourself some time to enjoy the tranquil beaches on Pelee Island…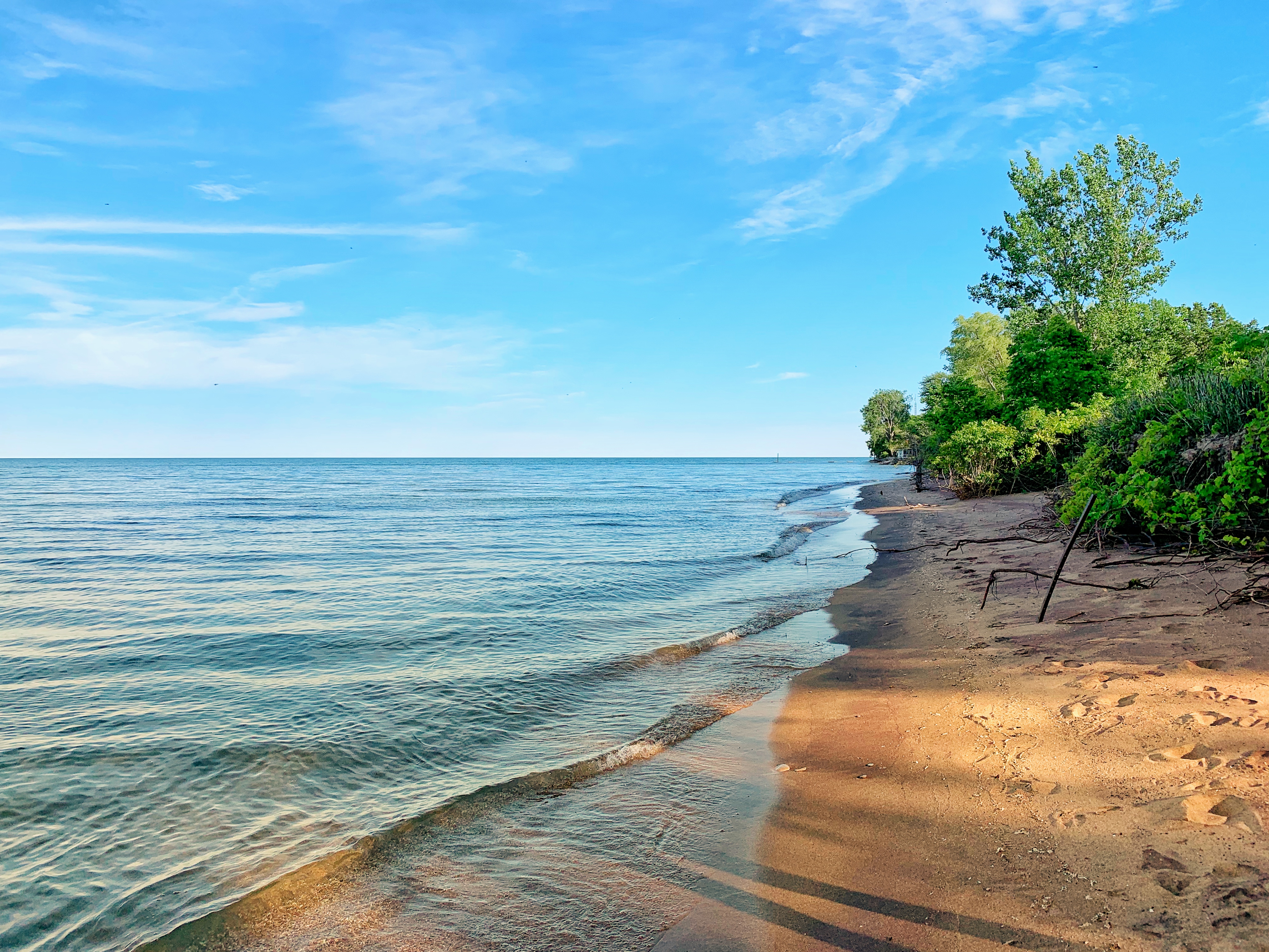 All that fresh air and swimming/walking on the beach is bound to increase your appetite. Head to Anchor & Wheel Inn (since the time of publishing Anchor and Wheel Inn has ceased operations) for some of the freshest fish you'll ever have. The blackened pickerel and fried perch we devoured were caught the same day!
Day Three
Mornings on Pelee Island are quite special. Since this is your last day, I recommend grabbing a quick breakfast at your B&B and making your way to Scudder Marina to take in the sunrise. It's rejuvenating, relaxing and a little stroll will put everything into perspective…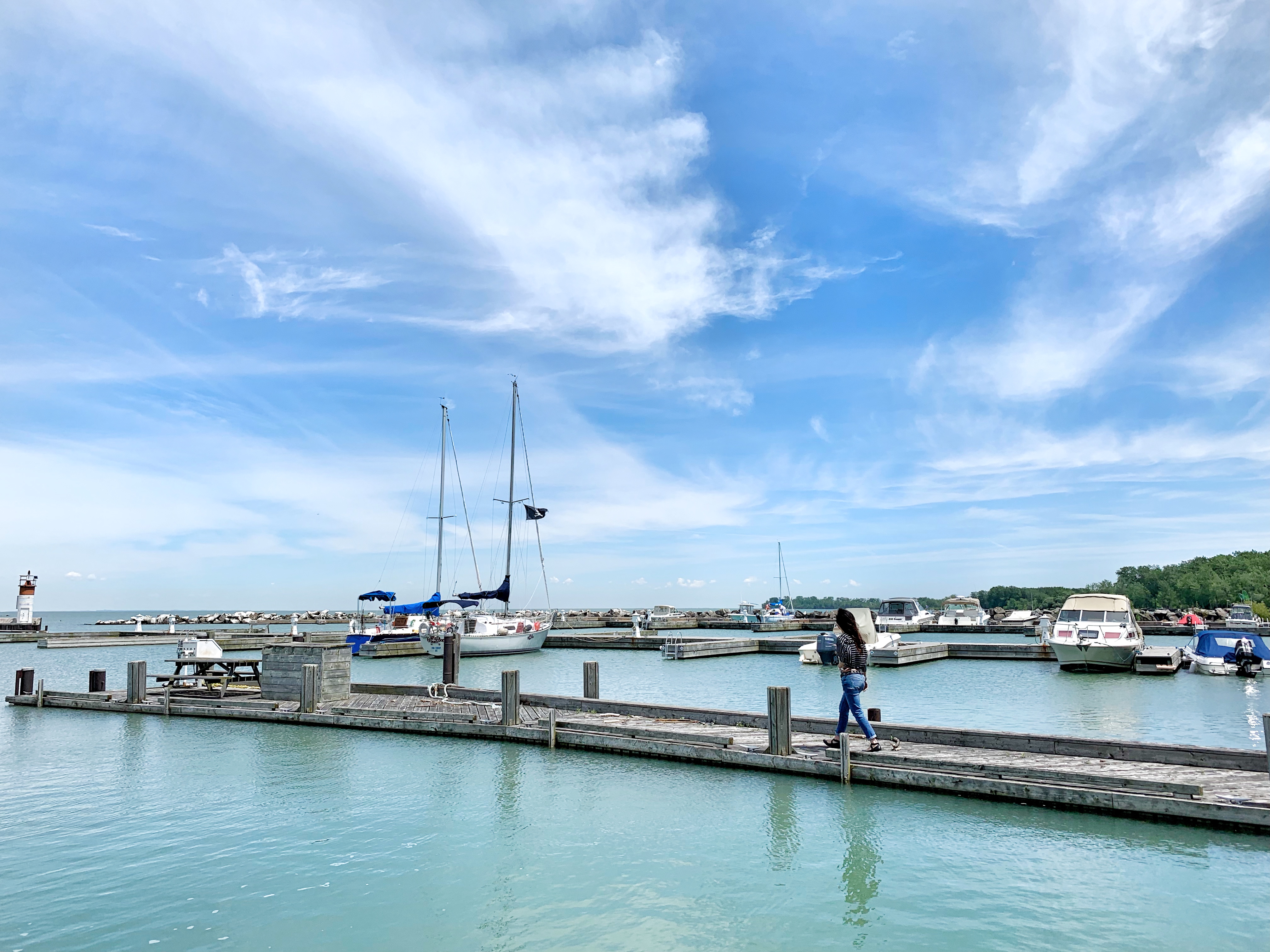 Next, head over to Vin Villa Winery for a fascinating tour (make sure to call ahead to book a spot). Founded in 1866, Vin Villa is Canada's first commercial winery and is truly a gem. I won't spoil the surprise, but the cellar is a must-see and the tour will give you great insight into Canadian viticulture history.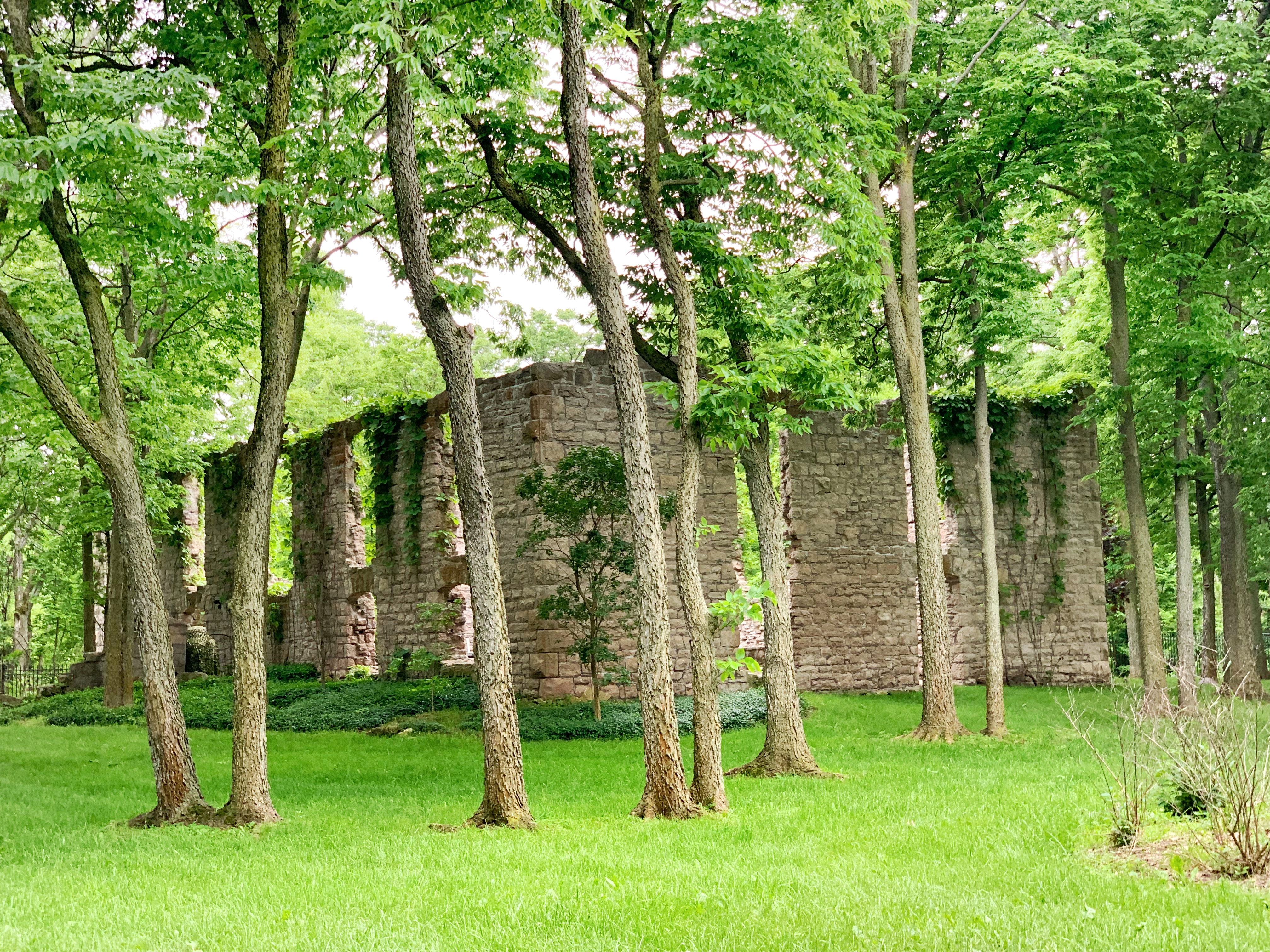 Lastly, before you hop back on the ferry and say goodbye to the southernmost inhabited point in Canada, pop by Pelee Island Coneheads for a scoop or two of ice cream…
Hope this 48-hour itinerary inspires you guys to visit Pelee Island! It's a place I've always wanted to visit and one I know I'll return to time and time again.
---
This blog was created in partnership with funding from Ontario Southwest. To explore more that you can do in #OntSouthwest check out ontariosouthwest.com.