Visit Windsor this Summer
Get together with your friends and plan a road trip to Windsor Essex this year - Canada's southermost destination some of Canada's best kept secrets! Check out highlights below of the best ways to plan your trip - from easy-to-download itineraries to inspiring blogs to unique & one-of-a-kind to make a memorable escape.
Bold Red & Blue Skies. City Streets & Country Getaways. Hidden Trails & Open Waters. W.E. have it all in Windsor Essex!  A diverse, yet highly inclusive destination, here your time is well spent, as you explore an abundance of opportunities in Canada's southernmost region.  A region which is brimming with breathtaking views and charming districts meant to captivate you as you adventure by pedal, by paddle, by car or by foot. Part of our unique dynamic is just how well we pair so many of our experiences.
READ OUR VISITOR GUIDE
Flip through our 2023 Official Visitor Guide for all the MUST DO while you plan your trip!
Our guide features easy-to-read itineraries, must-do lists from our preferred partners, and gives you an inside look of Windsor Essex the way locals live it.
You can also CLICK HERE to request a print copy of the guide to be mailed directly to you in advance of your trip later this year.
Our 2023 Official Visitor guide also features the largest list of preferred vendors in the region to visit during your trip. Flip through the digital edition and check out the profiled partners in each section sorted by Play (Outdoor Adventure), Eat (Food & Drink), Stay (Accommodation Partners), Do (Entertaining Adventures) and See (Arts & Culture) that are eager to welcome you when you plan your next road trip to our region! Page by page, you will find captivating imagery and content from local experts, giving you a great insider view of where to go and what to explore. Speaking of the way W.E. live it, check out the "Best of Windsor Essex" on page 10 or at bestofwindsoressex.ca, featuring the area's top places to dine, shop, stay, and explore as voted by locals.
WIN A ROAD TRIP EXPERIENCE
Enter today for your chance to WIN a road trip escape to Windsor Essex and plan a trip together with your family or loved one or someone special in your life, pairing some of the greatest things to do in Windsor Essex together.
Click here and enter to win 1-of-3 grand prizes worth $500, including:
a Windsor road trip with an overnight stay at Caesars Windsor
an Essex County road trip with an overnight stay at The Grove Hotel
a Pelee Island escape with an overnight stay at The Wandering Dog Inn
Contest closes on 09/30/2023. For full details please click here.
HOW TO GET HERE
By plane, train, or automobile, we're easy to get to!
We're just a 45 minute flight from Billy Bishop or Pearson airports by either Air Canada or Porter Airlines. Click here for more details..
Looking to take the train? ViaRail has 4 trains daily to get you here in comfort, and the train station is located a short cab ride from downtown, or a 2.5km walk to our downtown core along our beautiful waterfront trails.
Windsor is the start of Canada and the 401! Take a road trip and you can be to downtown Windsor from Toronto in under 4 hours.
A bonus of Windsor is that we're a two nation destination with two international border crossings. If you're looking to cross into the US you can take either the Detroit-Windsor Tunnel or the Ambassador bridge. Click crossingmadeeasy.com for details on our border crossings.
TRIP INSPIRATION
Check out our custom itineraries with one-click downloading below.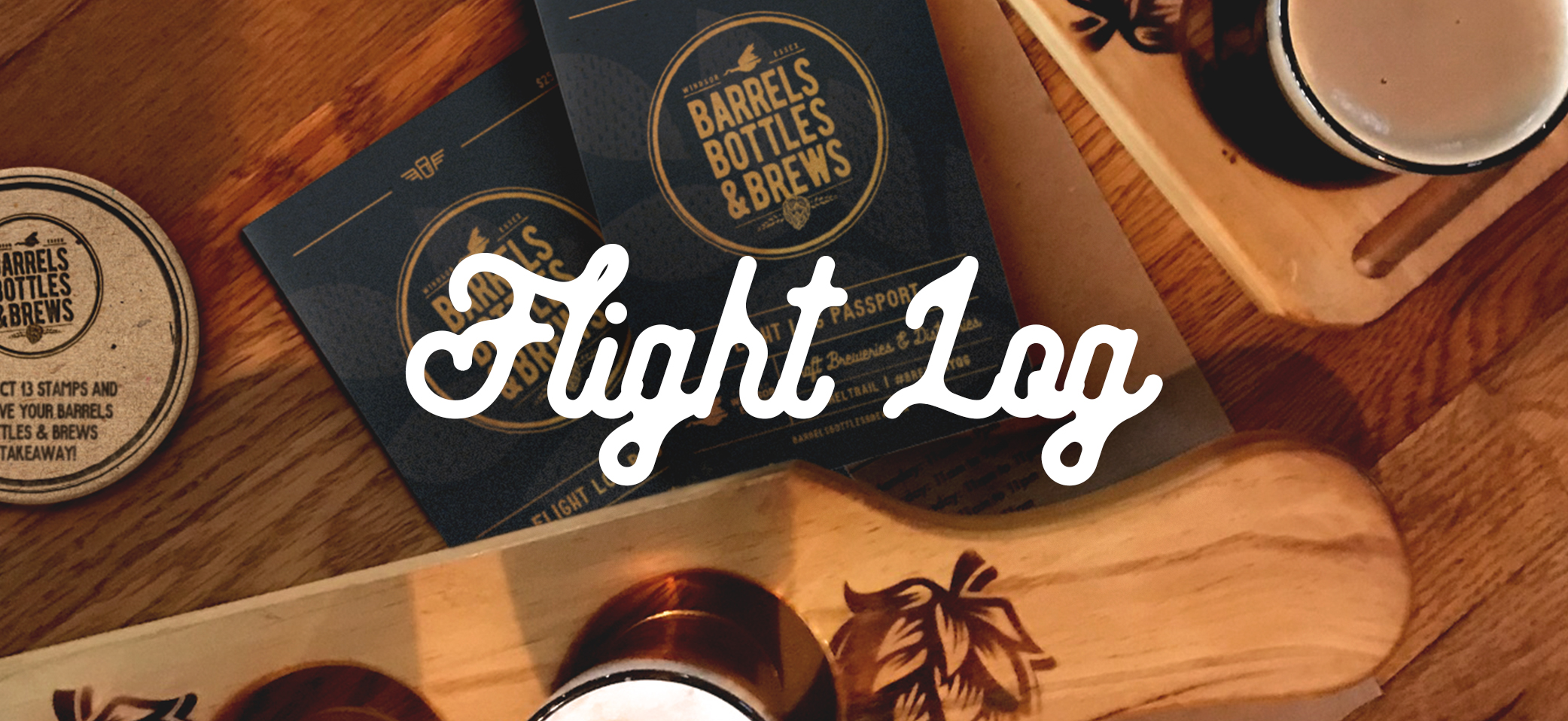 Explore All Buyable Experiences
BOOK YOUR STAY TODAY
From four diamond experiences to quaint hotels & bed and breakfasts, we have a bed for all types of heads. Check out some of our great options, including:
If you're looking for a place to stay in Windsor Essex click here.
TOP 12 THINGS TO DO ON YOUR ROAD TRIP
Use this as a checklist of what to do when you plan your next road trip!
12. HEAD TO THE TIP OF CANADA
You can literally walk out to the mainland point of Canada at Point Pelee National Park! Plan your trip to explore beaches, one of the most diverse eco-systems for plants and animals in Canada, and hike to the tip for a truly unforgettable and unrivaled Instagram experience in all of North America! Bonus tip: plan a trip during one of the dark sky night events when a new moon arrives and see the moon and stars from the park – open late for extra viewing pleasure each Dark Sky Night date.
11. VISIT Willistead Manor
Walls made from whisky! Built originally in 1904 by Hiram Walker for his son, take a tour of Willistead Manor and the park surrounding it to learn more about the history of Walkerville and Hiram Walker. Tip: come during the Christmas Season to view the manor decked out in thousands of Christmas decorations to get you into the holiday spirit.
10. MAKE A SPLASH AT ADVENTURE BAY FAMILY WATER PARK
The largest waterpark in Southern Ontario and located no more than 4 blocks from all of our downtown hotels, it's the perfect stop for the family. Don't forget to buy a pass on the Flowrider – your chance to surf indoors, and 1-of-8 in Canada.
9. GRAB A SLICE OF CANADA'S BEST PIZZA
Pizza is a BIG deal in Windsor – and you MUST grab a slice when you visit. And we're not lying: we won best in Canada and best in the world! Try it for yourself at one our our local spots and see our preferred list at www.windsorpizzaclub.ca and learn about what makes Windsor-style so unique. In crust we trust!
8. SIP Our Coffee Culture
Our coffee shops are more than just your regular double double. Check out our roasters and artisanal coffee shops and talk with our baristas who will share their passion for the perfect brew.
7. PLAN AN ISLAND ESCAPE
Head to Pelee Island for a true island escape. After a 1.5 hour ferry ride from the mainland you'll find Pelee Island with pristine beaches and a remote escape (it's true – cell phone access is spotty at best). Click here and read our Know Before You Go blog and plan a truly relaxing escape for a day trip, or an entire week at one of the quaint cottages. And a stop at Pelee Island Winery (Canada's largest estate winery) is a must – calling Pelee Island home.
6. A NEW MEANING TO 'SUP
Explore our 100 mile coastline by the power of the paddle. Whether its by canoe, kayak or by stand up paddleboard (SUP), we have stops all along the shore to make the most of our waterways. Click visitwindsoressex.com/paddle for more details.
5. TAKE A SELF GUIDED TRIP ON THE BARREL TRAIL
Check out the Flight Log and explore the 11 breweries and 2 distilleries that are part of the Barrels Bottles & Brews Trail. A Flight Log will cost you $25 – and gets you an exclusive offer on a flight of craft beer or spirits at each stop. Check out what you could experience.
4. MAKE IT AN EPIC ROAD TRIP
Did you know that Windsor Essex features Canada's hottest wine region – our Essex Pelee Island Coast wineries, or as we call them 'EPIC'. Plan a trip to explore the 20 wineries dotting the lakeside featuring crisp whites, soft roses, perfect bubbles and bold reds rivaled by the rest of the wineries across Canada. Click here for more details including our wine route map and plan your next trip by car or by bike!
3. EXPLORE CANADA'S LARGEST CASINO RESORT
Come explore Canada's largest casino resort – from non-stop action on the gaming floor to world class accommodations and world class entertainment weekly inside the 5,000 seat Colosseum. Make it a day trip, a night, or a weekend (including some fun inside Ariius nightclub) all under one roof!
2. TASTE LIQUID GOLD
Did you know that Windsor is the home of Canadian whisky – and North America's largest distillery is located right along the Detroit River in Windsor. Take a tour at J.P. Wiser's Experience.
1. EXPLORE BY THE POWER OF THE PEDAL
There are miles of trails in our region – perfect for a two wheeled adventure. Check out www.visitwindsoressex.com/bike for our Cycle Tourism Map featuring six trails, and bike-friendly certified stops along each trail.
If you wanna stay up to day on our region you can also sign up for our newsletter to get info, details and more about our region directly to your inbox.
---
How visitors are exploring #YQG