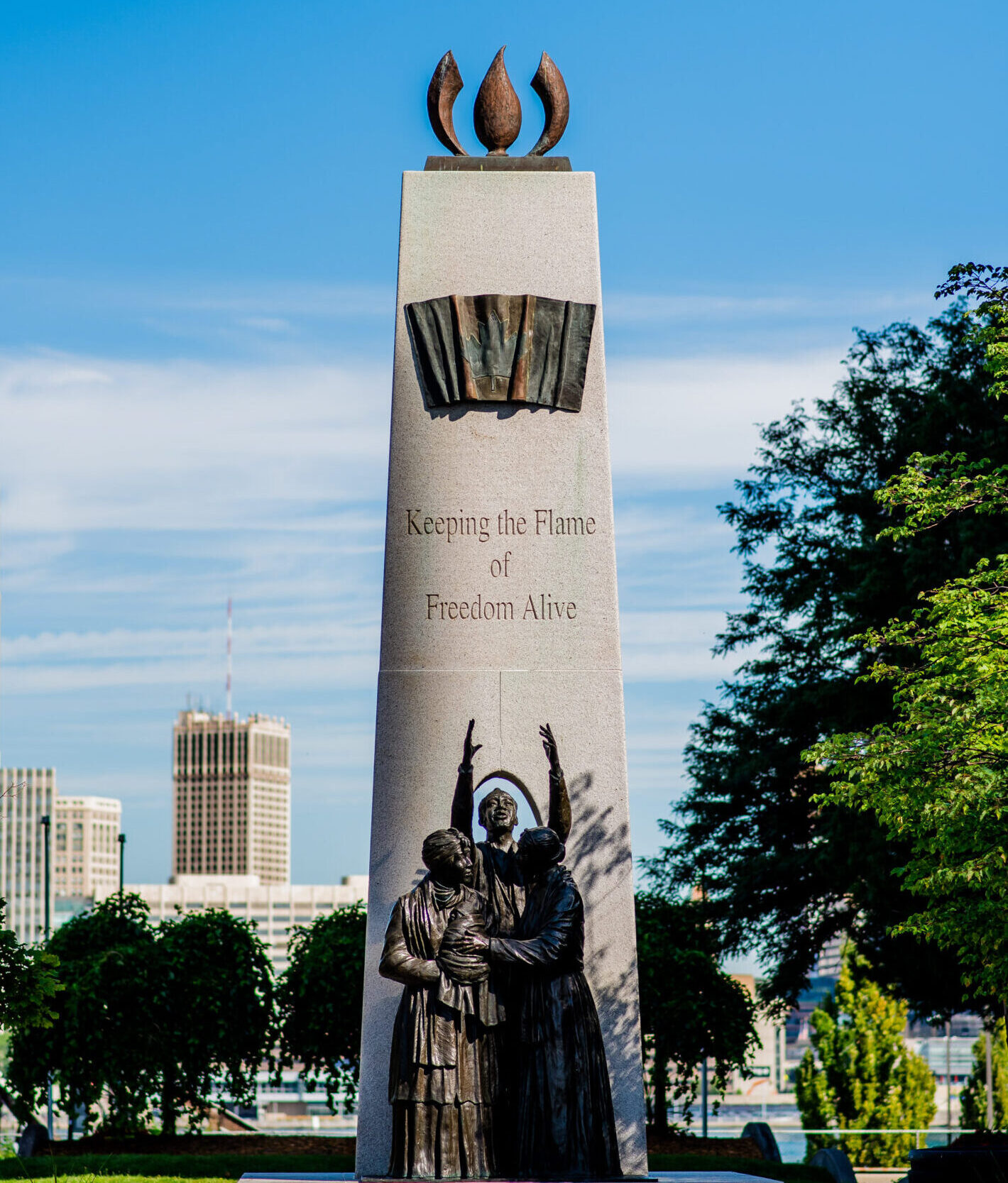 Tuesday January 24, 2023
Black History in Windsor Essex
Canadian journalist Brandy Yanchyk explores Southwestern Ontario where she learns about the Underground Railroad and the history of the Freedom Seekers who came to Canada and helped build a large, vibrant Black community in the country.
Click here to view the full episode: Seeing Canada – Black History in Southwestern Ontario
Brandy's journey begins at the Amherstburg Freedom Museum, where she learns about the Freedom Seekers who travelled to the area between 1834 and 1865. She also visits the Nazrey African Methodist Episcopal Church and the Taylor Log Cabin on the Freedom Museum site.
Brandy learns about Sandwich First Baptist Church, the first stop for hundreds of fugitive slaves who crossed the Detroit River into Windsor.
Brandy then stops at the Tower of Freedom, honouring the flight of enslaved African Americans to freedom in Canada. The monument features four life-size bronze figures on the south side of a granite monolith.
Brandy continues her trip with stops at the Buxton National Historic Site & Museum, the Chatham-Kent Black Historical Society & Black Mecca Museum and Uncle Tom's Cabin Historic Site.
To explore Windsor Essex's part in Black History please click here.