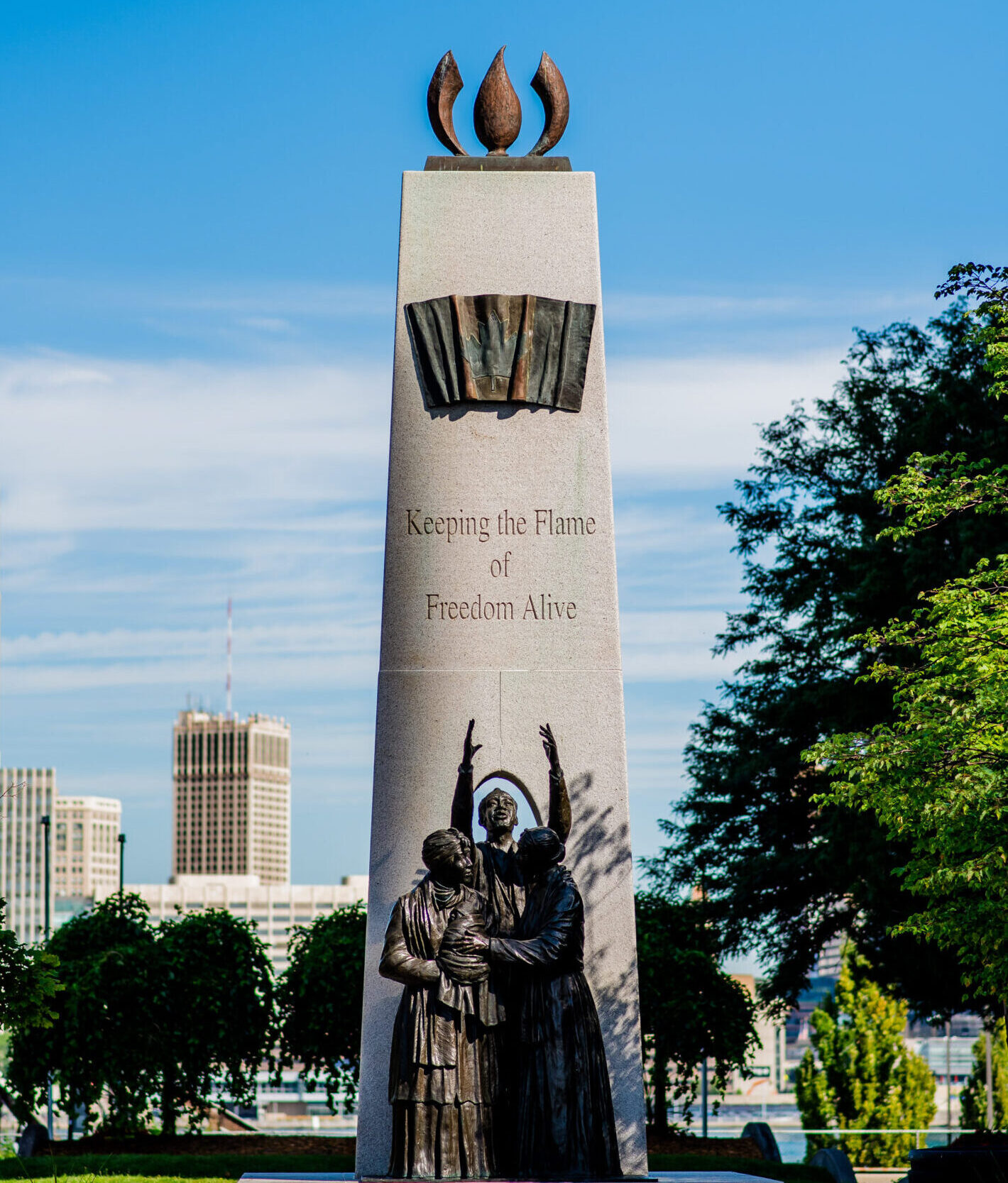 Tower of Freedom Underground Railroad Monument
Created by sculptor Ed Dwight and donated to the City of Windsor by Caesars Windsor in 2001 during the Detroit Tricentennial, the Tower of Freedom Underground Railroad Monument honours the flight of enslaved African Americans to freedom in Canada. The Windsor monument is one half of the International Underground Railroad Memorial: the Detroit monument, located in Hart Plaza, depicts the Gateway to Freedom and features a bronze sculpture of six Underground Railroad travellers awaiting transport to Canada.
The Tower of Freedom depicts the refugees' arrival into Canada and their overwhelming emotion upon encountering freedom. The monument features four life-size bronze figures on the south side of a granite monolith: two women with a baby and a man standing behind with his arms outstretched in praise. On the north side of the monolith, a young girl holds a rag doll and looks back across the river, depicting many Underground Railroad travellers' desire to return to the U.S. after the abolition of slavery.
The figures rest on a ten by ten-foot base which is home to the Canadian federal historic plaque commemorating the Underground Railroad. The monolith is twenty-two feet in height and is visible from its sister monument in Hart Plaza. The names of local people and places of significance to the Underground Railroad movement appear on the monument along with a bronze Canadian flag and the flame of freedom.
Between Goyeau St. and McDougall Ave., Civic Esplanade
---