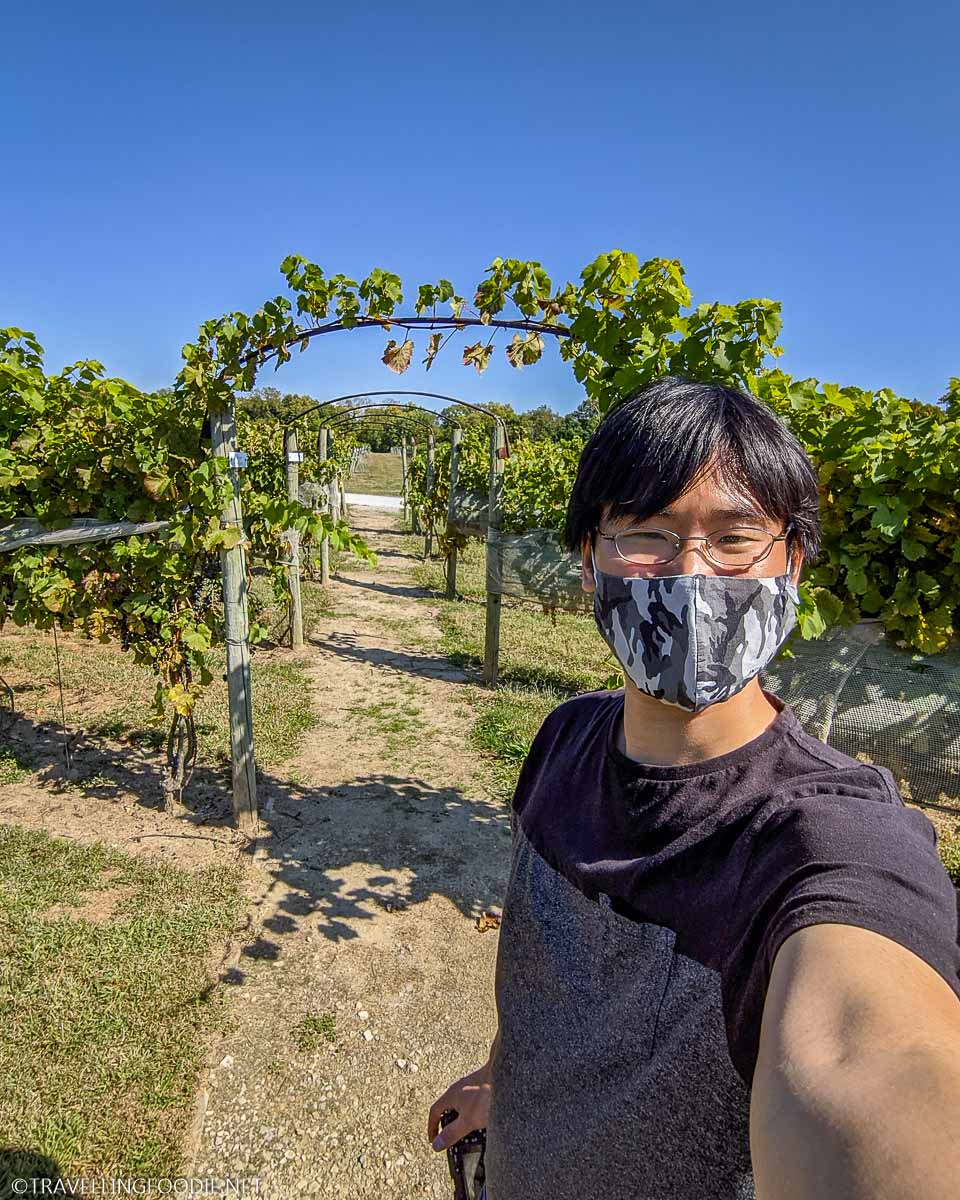 Wednesday October 13, 2021
W.E. Heart Local: Farm Fresh and Local in Windsor Essex
Original blog by Raymond Cua, Travelling Foodie | October 2021
Located at the same latitude as northern California and Tuscany, Windsor Essex is the southernmost region in Canada with the warmest climate in Ontario. This means they have one of the longest growing seasons in Canada, making Windsor Essex one of the most agriculturally productive regions in Canada.
As the Travelling Foodie, I love exploring a destination through its food and drinks because you can learn about its history, agriculture and culture, and how they all tie into the destination.
And for Windsor Essex, you know what that means: farm fresh and local foods!
There's no better taste than local, and Windsor Essex is abundant with locally-produced fruits, vegetables, meats, brews, wines and more.
Enter the W.E. Heart Local program.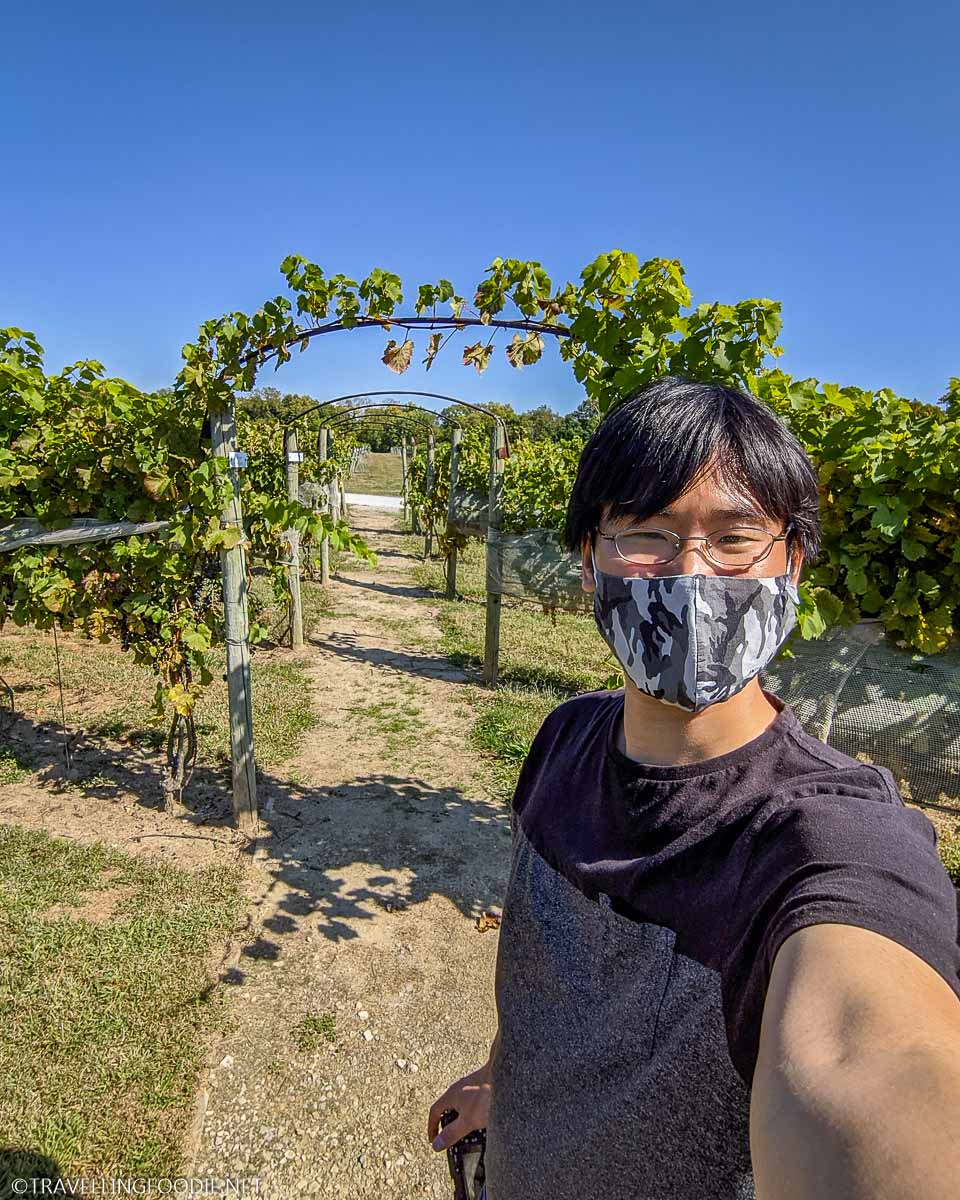 W.E. Heart Local
Launched this year, the W.E. Heart Local digital passport program is your guide on where to shop & support local in Windsor Essex, showcasing 70 local producers, road-side markets and farming in the region.
You can also sign up for a Digital Passport to get seasonal food guides, exclusive recipes, deals and prize redemptions on stops. It's a great way to help people support local while learning more about Essex County's growing agri-tourism scene.
Plus, it makes it easier to plan for a road trip!
The first time I explored the region, I wrote about the Best of Windsor Essex. I was happy to be back to explore their W.E. Heart Local program from wineries and restaurants to family farms, orchards and stores serving up the best and freshest this amazing region has to offer! 
Here are some of the places I visited and met some of the most passionate growers and producers:
Imagine dining on delicious locally sourced food while sipping on great wines at the beautiful lush gardens on their spacious 38-acre estate with a 1920 barn. It's no surprise Oxley won Best Winery Experience for the 2021 Best of Windsor Essex.
A must-try is the Sticky Confit Duck Wings, a tender fall-off-the-bone duck wings with garlic chili honey, crushed peanuts, herbs, bread + butter jalapeños that goes along with their Pinot Noir.
But you also can't visit Ontario's southwest without having the popular Lake Erie Perch paired with their Riesling.
Ortaliza Urban Farms
Editor's Note: Since the time of this writing Ortaliza has closed their Kingsville location.
I never knew there were so many varieties of microgreens until I went to Ortaliza Urban Farms. As Canada's first vertical farm store, Ortaliza grows over 60 varieties of fresh microgreens right on the store and sells them directly to customers.
The best part: They don't sell anything that's older than a day. Talk about super fresh!
I highly recommend doing a microgreen tasting. They'll cut the microgreens directly from the farm and place them on small bowls for you to try. A unique farm-to-plate experience!
This is the cutest fruit wagon at Canada's most southerly orchard! Since 1984, The Fruit Wagon has been growing and offering ready-picked quality fruits, vegetables, herbs, and flowers in season. They even grow some test breed apples from Ontario Apple Growers which you can try (for free)!
Where there's apple, there's hard cider: They supply apples to Pelee Winery, Cooper's Hawk Vineyards and Heeman's for their ciders.
I did an apple cider vinegar tasting (my first time!) and tried their homemade fruit-infused and herb-infused apple cider vinegars. My favourite was their newest infusion, the Summer Storm, which uses savory, tarragon, thyme, rosemary and marjoram.
As someone who loves popcorn a lot (even making them on stove top at home), I loved What's Poppin' Popcorn Factory! This Made in Windsor staple is known for hand popped gourmet popcorn with over 20 sweet or savory flavours including seasonal flavours like the Halloween Pint.
A local family owned business that started as a side hustle 12-13 years ago selling popcorn at festivals and events, they opened the store during the pandemic to pivot so people can still buy their popcorn to enjoy on Netflix binge nights.
My top 4 popcorn picks: Kettle Original, Garlic Parmesan, Buffalo Wing and Milk Chocolate Peanut Butter. You can also find their Kettle Original popcorn used in the Movie Box from Marcuterie, a local charcuterie and snack box provider which operates at the factory.
The most varieties of apples I've seen are at Simpson Orchards! They grow 32 varieties of apples from Northern Spy and Russet to Fuji, Ambrosia and Honeycrisp. They even have the biggest apple I've ever seen, the Mutsu apple, which originated from Japan.
Located in Leamington, Simpson Orchards celebrated 100 years since the farm was purchased in 1921. This family-owned and operated farm is open year round and, on top of apples, has over 20 different crops like peaches, pears, cherries, plums, apricots, melons, sweet potatoes, squash.
You can also try fresh baked goods that use their apples like Apple Pie and Apple Fritters. But be sure to get early because it sells fast!

They have a story to tell at Chapter Two Brewing, especially Certified Cicerone and head brewer Michael Beaudoin who you'll want to be having pints with!
Chapter Two Brewing Company is a small-batch craft brewery where you can also enjoy lunch or dinner because they have a kitchen (plus a retail shop). Being in Old Windsor is reflected in its interior with the industrial-inspired all brick décor with high ceilings.
My beer picks: Belgian Amber Ale, Danger Bird IPA, and Gourdie Howe Pumpkin Ale (seasonal brew). 
Unique historical dining experience at Mettawas Station Mediterranean Restaurant!
At Mettawas Station, you get to enjoy farm-to-table Mediterranean cuisine at what was once the Kingsville Railway Station, which is why it was the 2020 Best of Windsor Essex winner for Fine Dining Space.
Start with their seasonal cocktails. I highly recommend the Spiced Honey Bourbon Old Fashioned which tantalizes the taste buds! For appetizers, their Calamari Rings is a must! Perfectly cooked in light breading, you honestly won't even need to use the red pepper aioli.
For mains, the Balsamic & Maple Glazed Salmon is excellent! And if you're looking for more traditional, get the Gnocchi Aria, which are pillowy potato dumplings handmade by the chef's grandmother.
With over 1,700 hives and 85 million bees, Sun Parlor Honey is one of the largest honey producers in the province since 1916. This family owned and operated business is open year round so you can get fresh local honey in liquid, creamed, or comb.
They are most popular for white clover honey called the Clover Summer Blossom. But you can also buckwheat honey, raw honey and even flavoured ones like cinnamon, blueberry and chocolate.
Windsor Foodie Finds
During the trip, I also had the chance to check out some really amazing local spots in Windsor!
Travel the world in sausages! At Robbie's Gourmet Sausages, you can have some truly unique sausages like ramen, gyro and chicken fajita.
Rob Bornais' story is one for the books, from someone who hated sausages to turning it into his passion and making National award-winning sausages with over 100 flavours! And you can only try this in Windsor because he only sells the sausages at his shop.
To understand how unique it is, take for instance The Brunch Sandwich, which I got to try during my visit. It takes his Monte Cristo sausage (made with maple bacon, ham, cheese, buttermilk and a hint of cinnamon) placed on a breakfast cinnamon bun made by Blak's Bakery exclusively for Robbie's, then topped with red pepper jelly, bacon, fresh strawberries and pickled jalapeños.
Chef John and the F&B Hospitality Group are doing great things in the Windsor food scene.
If you're wanting a taste of Asia in Windsor, Funky Chow Kitchen has become the local gathering hole for delicious Asian eats and drinks with fun vibes. Here you can try a variety of Asian food with sushi, dumplings, noodles, baos and more.

Start your meal with their creative cocktails. If you love smoked cocktails, you must try the Guns Beneath Leathers cocktail. Watch how they do it here.
You can't come here without trying the most popular dish: the Karaage, which is the local favourite and came highly recommended by all the locals we met during the trip who have dined here including Michael from Chapter Two, Rob from Robbie's Gourmet Sausages and Marlena from Marcuterie.

I love how there are dishes drawing from Chef John's Filipino heritage. The Lumpia is definitely something I would get again with a taste that's different from traditional. And also, be sure to get the Ube Cupcake to end on a sweet note!
You'll want to have a nightcap in Windsor!
Maiden Lane Wine & Spirits is the place to visit after dinner if you want an enjoyable and chill vibes with great lounge music while sipping on amazing drinks be it wine, spirits and cocktails. As a cocktail focused bar, you really want to try their unique craft cocktails made with love by very passionate bartenders.
As a smoked cocktail lover, I recommend getting their Pigs Can Fly cocktail made with Dewar's Blended Scotch, lemon, honey syrup and smoked cherry. Be sure to catch them making it as the cocktail is smoked in a skull-shaped bottle before pouring into the glass.
If you're looking for something unique and different, the Bi-Yu is definitely one for the books. This more "savoury" cocktail is made with El Gobernador Pisco, Martini Bianco, Melon liqueur, cucumber cordial and saline.
Start your day right with chef driven, locally inspired breakfast! Located at the heart of Windsor just across the waterfront, Thyme Kitchen is a natural extension to the success of Thyme To-Go so we can all enjoy the food fresh at the restaurant instead of only to-go.
The braised beef bagel was the perfect breakfast item for me. It's a hearty one with tender-fork braised beef, fried egg, basil butter and spinach on a house-made bagel. Be sure to get sweet potato fries as one of the sides too!
Handcrafted pizza in 2.5 minutes! Oven 360 is a fast casual Italian pizza joint with an open kitchen concept where diners get to select their own toppings to build their own pizzas. If you're having a hard time deciding on toppings, you can choose from a list of Signature Pizzas.
The pizza goes into a 360 degree Celsius oven with a turntable that rotates. It's fun to watch the process.
Since Chef Remo was there to personally make my pizza, I had to choose his namesake signature pizza, REMO, made with ricotta cheese, portobello mushrooms and hot salami. Delizioso! They make their own hot oil too, which I highly recommend if you love spicy.
Plus don't forget their homemade gelato. The apple pie gelato is a must if available! It was their fall seasonal flavour since it's apple season.
Sweet dreams are made of cheese. Who am I to dis-a-brie?
Cheese lovers would definitely want to make a trip to The Cheese Bar, a local specialty cheese shop specializing in Canadian cheeses and gourmet products, though they also have imported.
It's a great way to get a taste of the cheeses that Ontario's Southwest has to offer! The Cheese Bar started from humble beginnings selling at The Walkerville Night Market and Robbie's Gourmet Sausage with 15 Ontario Southwest cheeses (including Canada's Dairy Capital, Oxford County).
Now, they have their own location with over 120 cheese selections with a strong focus on Canadian made! Grab yourself some Ontario Southwest cheeses and EPIC wineries wines for some grate wine and cheese night.
A game-changing tip I learned from Sarah on cheese tasting: Pinch your nose when putting the cheese in your mouth and just feel the texture. Then release the pinch to get flooded with flavours as you inhale. It makes a huge difference!
---
There's no better taste than local, and Essex County is abundant with locally-produced fruits, vegetables, meats, brews, wines and more. I love how much this region is growing as a travelling foodie destination!
Every time I visit Windsor Essex, I'm amazed with new learnings, flavours and offerings I get to enjoy. You can have completely different experiences on every trip here. I can't wait to come back to explore more of this vast region! Now it's time for you to sign up for the W.E. Heart Local digital passport, plan your trip and celebrate the bounty and taste the flavours of Windsor Essex!
This blog was created in partnership with Tourism Windsor Essex Pelee Island and Ontario Southwest Tourism.