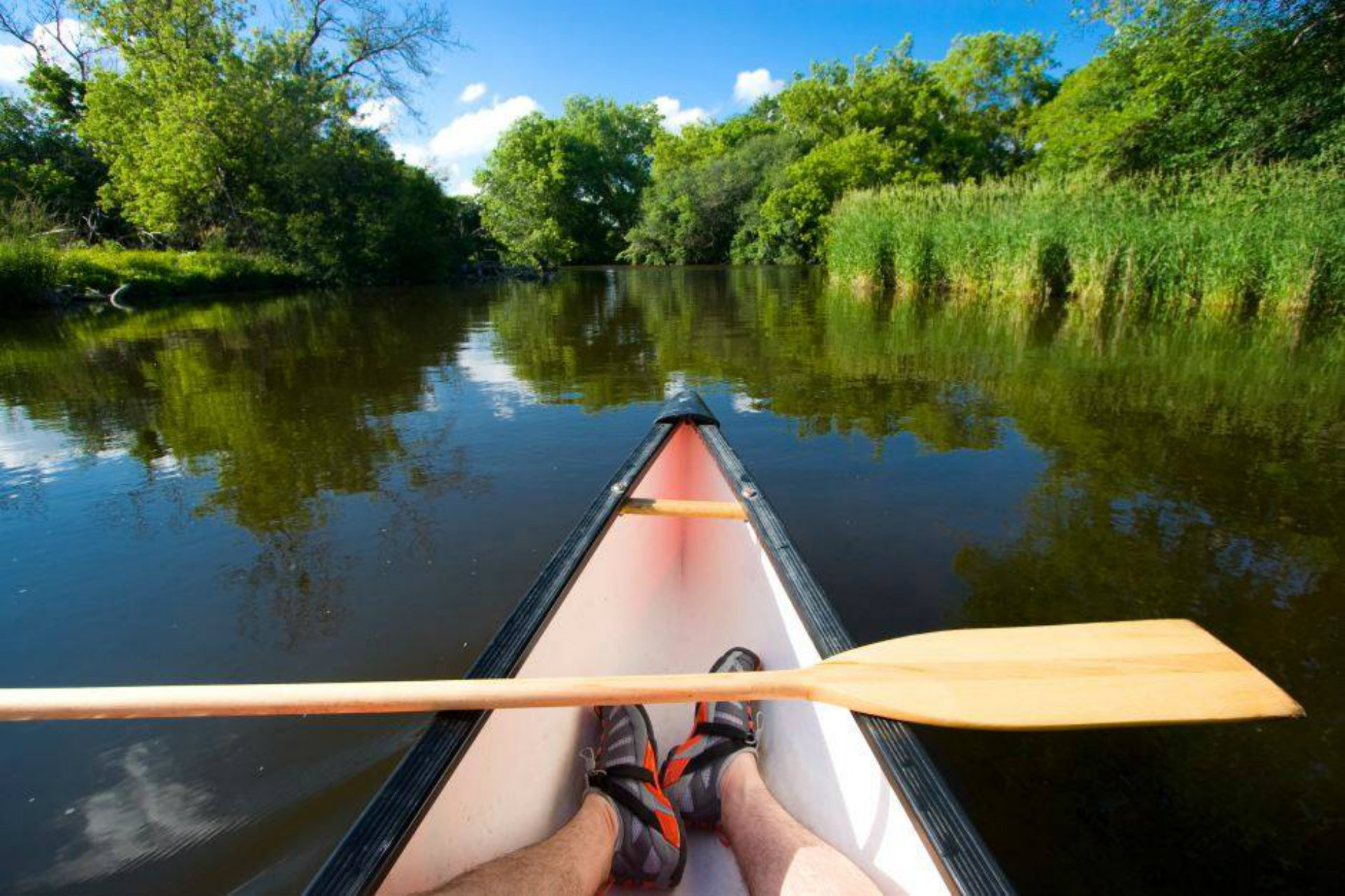 Wednesday June 19, 2019
Five Places to Paddle
Maybe it's because summer seems to finally be here that it feels like there is no better time of year to venture out on to the water and change your perspective. Discover the places that you can't find with roads or by foot – they are usually the tucked away little spots where only the river will take you!  June 26th is recognized as National Canoe Day, which makes it the perfect time to explore the places and spaces to paddle via canoe, kayak or paddle board.
Whether you are traversing Lake Erie, Lake St. Clair or River Canard, there is something both calming and exhilarating about spending time on the water – either as a solo adventurer or perhaps with a paddle partner.  W.E. can help you find that perfect spot where you can glide over calm waters and take yourself on an adventure.  Celebrate life on the water and explore these Five Places To Paddle across Windsor Essex and Pelee Island!
If you are looking for a picturesque spot to drop your canoe into the water, Point Pelee National Park may be just the place! Approximately two thirds of the park is made up of freshwater marsh, creating a quiet and protected area to explore.  Bring your own canoe or kayak and access the water via the Marsh Boardwalk.  New to paddling? You can also rent canoes from the Friends of Point Pelee or if you're looking for an educational adventure, book a tour with park staff in their 10 person canoe dubbed the "Cattail Cruiser" for a guided glimpse of the marsh.
View this post on Instagram
Located just 2km from the gates of Point Pelee National Park, Pelee Wings has ample kayaks, canoes and paddle boards for rent.  Explore the beauty and the wonder of Lake Erie on your own, with friends or join one of their paddle board clinics or kayak training courses.
View this post on Instagram
For those want to discover Lake St Clair and enjoy the outdoors there is no better way to get closer than at Urban Surf.  Offering Stand Up Paddle (SUP) Boards, Canoes, Pedal boards, and Kayak Rentals, Urban Surf has something to fit everyone's needs.  Head off on your own for some peace & quiet or join in on one of their organized sunset or adventure Paddles. Bring a friend or your favourite pup to sit on the front end of the board while you paddle.
View this post on Instagram
River Canard Canoe Co. offers canoe, kayak, row boat and paddle board rentals, as well as guided tours to experience the unique wildlife and plants of Canada's southernmost county.  River Canard offers easy paddling on slow moving water. Overnight camping at secluded sites along the river is also available through River Canard Canoe Co. for those who wish to make their paddle into an overnight adventure.
View this post on Instagram
The picturesque Colchester Beach and Harbour provides residents in the Town of Essex and surrounding areas with a waterfront chaulk full of features and amenities for all ages and abilities to enjoy.  Rent pedal-boats, kayaks and stand-up paddle-boards or launch your own canoe or kayak from the beach or the docks and head out on to the water for a laid-back day on the lake.
View this post on Instagram
---
There are plenty of places to explore and enjoy the quiet shorelines, the rolling waves and the stunning sunsets across Windsor Essex throughout the summer months.
Whether your a "canewbie" or an expert paddler, there is seemingly no better way to start the summer than with some quality time on the water.
Paddles up!