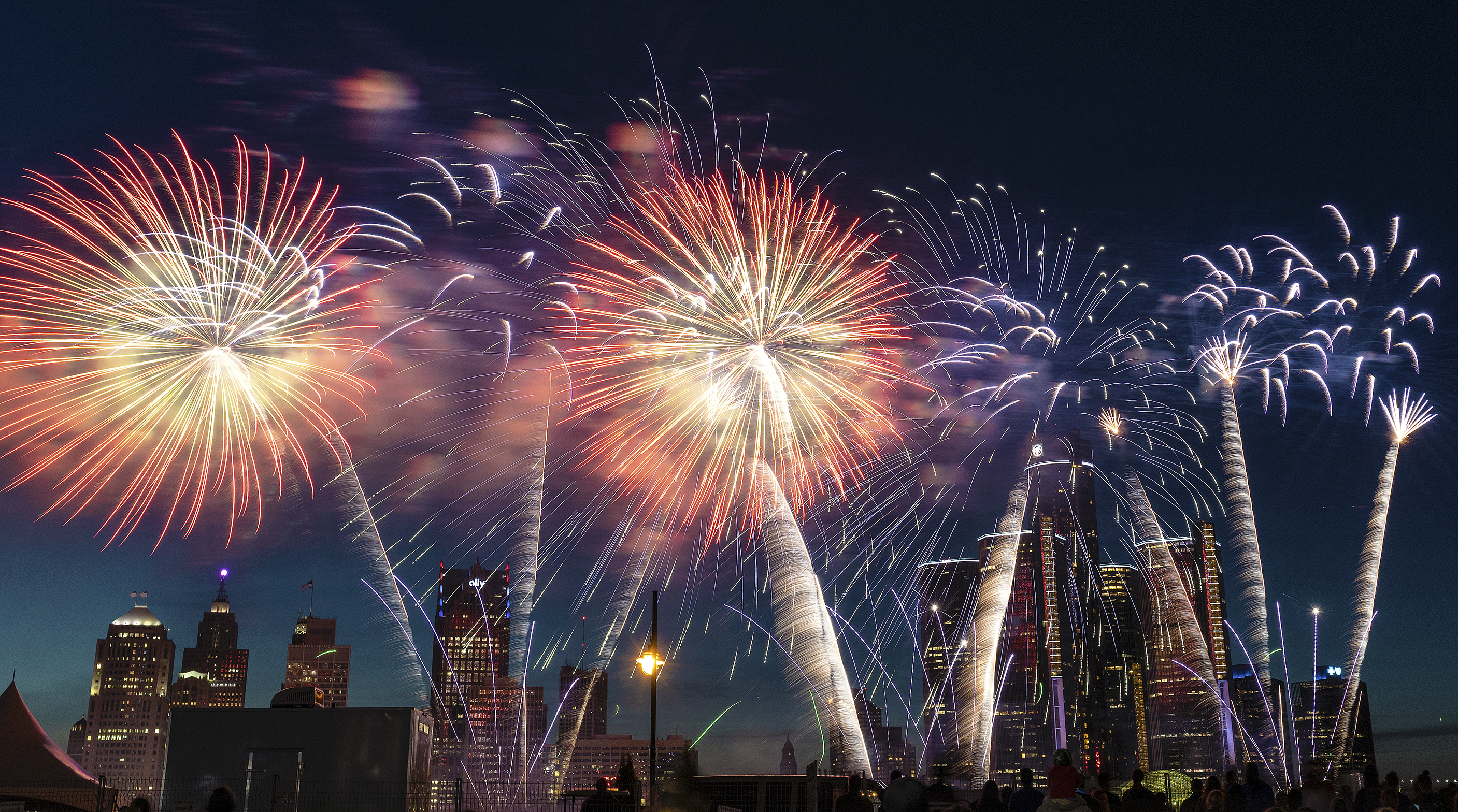 Thursday June 1, 2023
Your Guide to Summer Fun In #YQG
Summer, summer, summertime. But there is NO time to sit back and unwind — not when there is a summer festivals and events schedule like we have in Windsor Essex! There is absolutely no excuse to sit around and be bored. Keep reading for ways to jam-pack your schedule, relive your childhood and experience the sites and sounds of YQG in the summer!
Start your summer off right with our Summer Festival and Events Guide. Your one stop shop for a list of the biggest and best attractions happening in Windsor Essex all summer long -and into the fall!
JUNE
The festival season ramps up in June with Art in the Park starting things off June 3rd & 4th. One of Ontario's largest outdoor arts and crafts shows and a favourite tradition! If you're looking for a bit more action head to the Tecumseh F7 Festival: watch as local firefighters and firefighter students go head-to-head in a Firefighter Combat Challenge at this family friendly event taking place on Saturday June 3rd!
View this post on Instagram
The LaSalle Strawberry Festival returns June 8th – 11th to the Vollmer Culture and Recreation Complex. With a carnival, parade, entertainment and of course STRAWBERRIES you'll feel like a kid again (and the actual kids will love it too!)
View this post on Instagram
Enjoy a FREE day of Family Fun on Saturday June 10th at Open Farms. Explore some of our W.E. Heart Local partners – each offering a unique experience. Think farm fresh tastings, behind-the-scenes tours and hands on activities to learn all about what our farmers do to bring you fresh produce!
Bring your appetite and enjoy a feast for the senses at Carrousel of the Nations. Carrousel is a 48-year celebration of culture and tradition with villages around Windsor Essex sharing music, history, language and of course food from around the world. Carrousel takes place over two weekends, June 16th – 18th and 23rd -25th.
View this post on Instagram
The Ford Fireworks blast into town Monday June 26th at 9:55pm. One of the area's signature events: grab your lawn chairs, bring your picnic blanket or plan a full night out in Downtown Windsor.
JULY
Canada Day celebrations abound in Windsor Essex. Parades, fireworks, music and more will make for a weekend full of red and white! Head over to visitwindsoressex.com/canadaday for all of the fun happenings taking place.
View this post on Instagram
Enjoy four days of action-packed and family-friendly fun at the Essex Fun Fest. Activities for all ages, from awesome amusement rides and Kids' Zone, to live entertainment and thrilling shows. Enjoy great food, cold drinks and a wide range of local vendors. Take it to the lake the following weekend when you splash into fun at Belle River Sunsplash taking place July 13th – 16th at Lakeview Park and West Beach.
AUGUST
The summer festivals are just heating up as we head into August with Hogs for Hospice roaring into town on the Civic Holiday Weekend, August 4th – 6th. Don't miss concerts by Scott Stapp with Special Guest Honeymoon Suite on Friday August 4th and Jake Owen with special guest A Thousand Horses on Saturday August 5th at Seacliff Park Amphitheatre.
View this post on Instagram
Show your pride at Windsor-Essex Pride Fest! The annual community celebration returns to Lanspeary Park August 8th – 13th featuring amazing local theatre, music, art and entertainment. Mark you calendar for the Pride Fest Parade Saturday August 13th at 11am on Ottawa Street!
View this post on Instagram
Food trucks, exotic cars and a movie under the stars! Bring the whole family to this free event where there's something for everyone at Tecumseh Twilight! Enjoy a tasty meal while listening to live music and then check out the lineup of exotic cars, courtesy of Windsor Exotic Car Club (WECC). Don't forget your blanket or lawn chair so you can finish off the evening with an outdoor movie in the park.
Round out the summer with one of the last weekends spent strolling the beautiful grounds of Fort Malden for Art by the River, Saturday and Sunday August 26th and 27th. Enjoy artists and artisans from across Ontario and soak up the sun.
All Summer Long
Enjoy Amherstburg Open Air Weekends June 2nd – September 3rd: Live entertainment, yoga in the park, night markets, Children's Play Amherstburg and more!
View this post on Instagram
Caesars Windsor is heating up the Colosseum Stage with summer concerts and comedians to bring some extra sizzle to your summer nights!
Open Streets Kingsville will take place Saturdays from 4pm to 10pm between July 8th and August 26th (plus July 22nd in Cottam!) A portion of Main and Division streets will be closed for businesses to expand their patios into the street. Enjoy a stroll through fresh open spaces!
Make it a summer to remember with a trip to Pelee Island! Take a few minutes to read through our "Know Before You Go" blog for tips and trips to make the most of your Island getaway!
View this post on Instagram
For all of your summer planning head to our Events Calendar and check out our downloadable Summer Festival & Events Guide to make your summer fun plans easy in Windsor Essex. Our guide features the biggest & best events happening in Windsor Essex this summer. Download it now, print it out, and keep it handy for great events to visit!