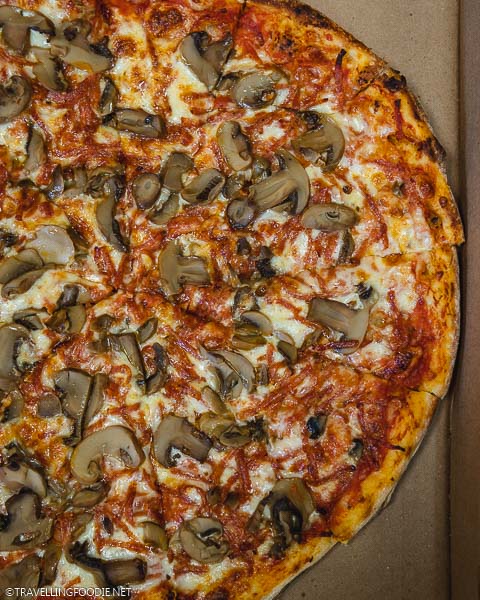 Friday August 23, 2019
Windsor Pizza Over Everything!
Guest blog by Windsor Pizza over Everything | September 23, 2019 
Canada's most southern city, Windsor, most popular for being an automotive hub and Detroit's Canadian neighbour, is a gem for any foodie and adventurer. The city is a melting pot of culture, and it's well known for its amazing selection of restaurants. From African to Mediterranean, no matter what the stomach desires, Windsor offers it.
That being said, when it comes to Windsor and its food scene, one thing every person visiting needs to try is the pizza.
Windsor is the capital of pizza in Canada, and once you try it, you'll know why. You can ask any Windsorite and they will back us up In fact, it's common for former Windsorites to order a pizza from their local pizzeria, freeze it, and bring it to their new cities or deliver it as a gift for friends and family in other cities. Occasionally Windsor pizzerias will even ship their pizza to long-time customers who have moved away. We have heard of Windsor pizzas traveling to Calgary, Texas and even Germany! There is even a pizzeria named after the city in Calgary.
Continue reading to find out why you need to stop for a slice in Windsor and where to eat once you visit. Want to know the best spots for pizza in Windsor? We've got you covered.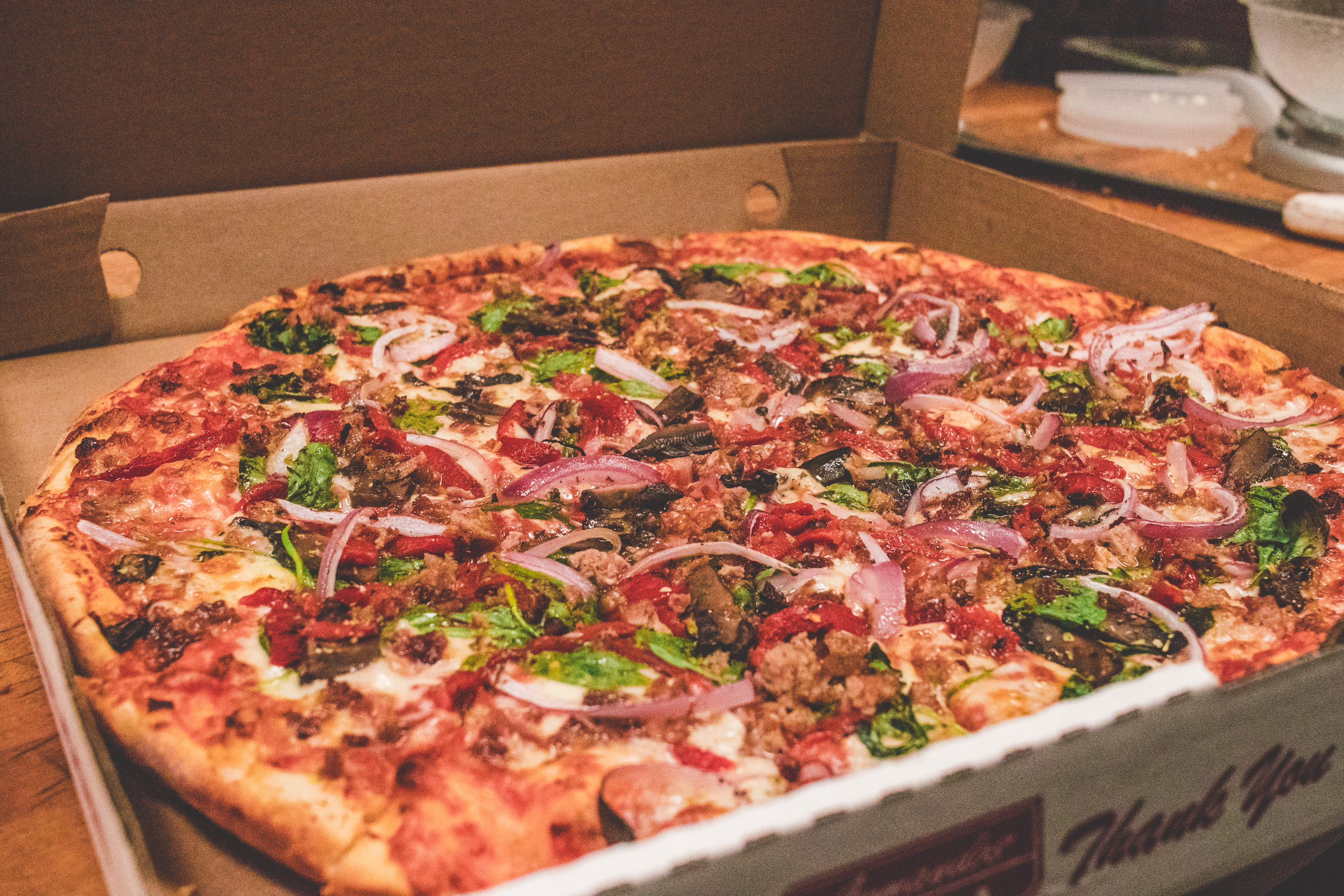 The History of Windsor Pizza
Where Windsor Pizza originated is unclear. If you ask any Windsor Pizza fanatic, they will most likely say Volcano Pizzeria.
Volcano Pizzeria was started in the 1950s by cousins Gino Manza & Frank Gualtieri, Italian immigrants who settled in Windsor. Rumour has it, Gino worked at his cousins' pizzeria in Detroit. This is where Gino learned to make pizza dough and the decision to open a restaurant in Windsor came.
The cousins named the restaurant after Mount Vesuvius, near Naples Italy. When it was first opened, the restaurant was just an Italian diner. It wasn't until the early 1960s, when they installed four-deck pizza ovens, that they started to serve pizza. This is when the restaurant gained notoriety, and Windsor experienced a pizza boom.
At its height Volcano Pizzeria had a fleet of 20 delivery vehicles, all iconic Volkswagen Beatles. Volcano's last pizza was served in 1986, with the location being sold to the Downtown Mission Centre, ending almost 30 years of serving pizza. Their pizza legacy did not end there, though. As is with any restaurant's kitchen, it can be a revolving door. Many former employees saw the successes of Volcano's and ventured on their own, taking the pizza craft and replicating the recipe with them. Of course, not every pizzeria in Windsor started at Volcano's, but it was a major influencer in the city and the backbone of many local pizza chains.
Windsor Style Pizza
So, what is Windsor style Pizza? Chicago has a deep dish, Detroit too and New York has a large Neo Neapolitan style. Windsor Pizza style can be best described as a medium-thick, Neo Neapolitan, very similar to a New York-style, except the slices are not as wide and big, but rather are made in a smaller rectangular shape, if you order Queen or King size.
The most popular pizza in Windsor is a Classic Super with pepperoni (shredded), green peppers, canned mushrooms and mozzarella cheese (from Galati Cheese Company). Of course, you can order any pizza toppings you like, but here is a breakdown of what Windsor does differently:
Shredded pepperoni. Unlike your large circular pepperoni toppings, in Windsor, we shred our pepperoni. Rather than having some pizza slices with more or less pepperoni on it, the shredded pepperoni is equally spread across the pizza giving each slice the juicy savoury pepperoni taste your taste buds require.
Canned mushrooms. Most toppings are locally sourced including vegetables, meats, and cheese. However, Windsor pizzerias have stuck with canned mushrooms.
Galati Cheese Company. Many Windsor pizzerias depend on Windsor made mozzarella cheese by Galati Cheese Company. A large sticker from the company can be found on the pizza boxes, certifying quality cheese and quality taste. It just isn't the same without Galati.
Sauce. Traditionally oregano heavy with a mixture of various spices, the sauce differs from pizzeria to pizzeria and is the key differentiator of each pizzeria.
Stone Deck Ovens. In every true Windsor Pizza, you will find the crust to be crispy and on the thin side, providing you with more pizza and less dough. Stone deck ovens give the pizza a crispy artisanal taste and feel.
Toppings. A true Windsor Pizza has its toppings applied on top of the cheese and never underneath.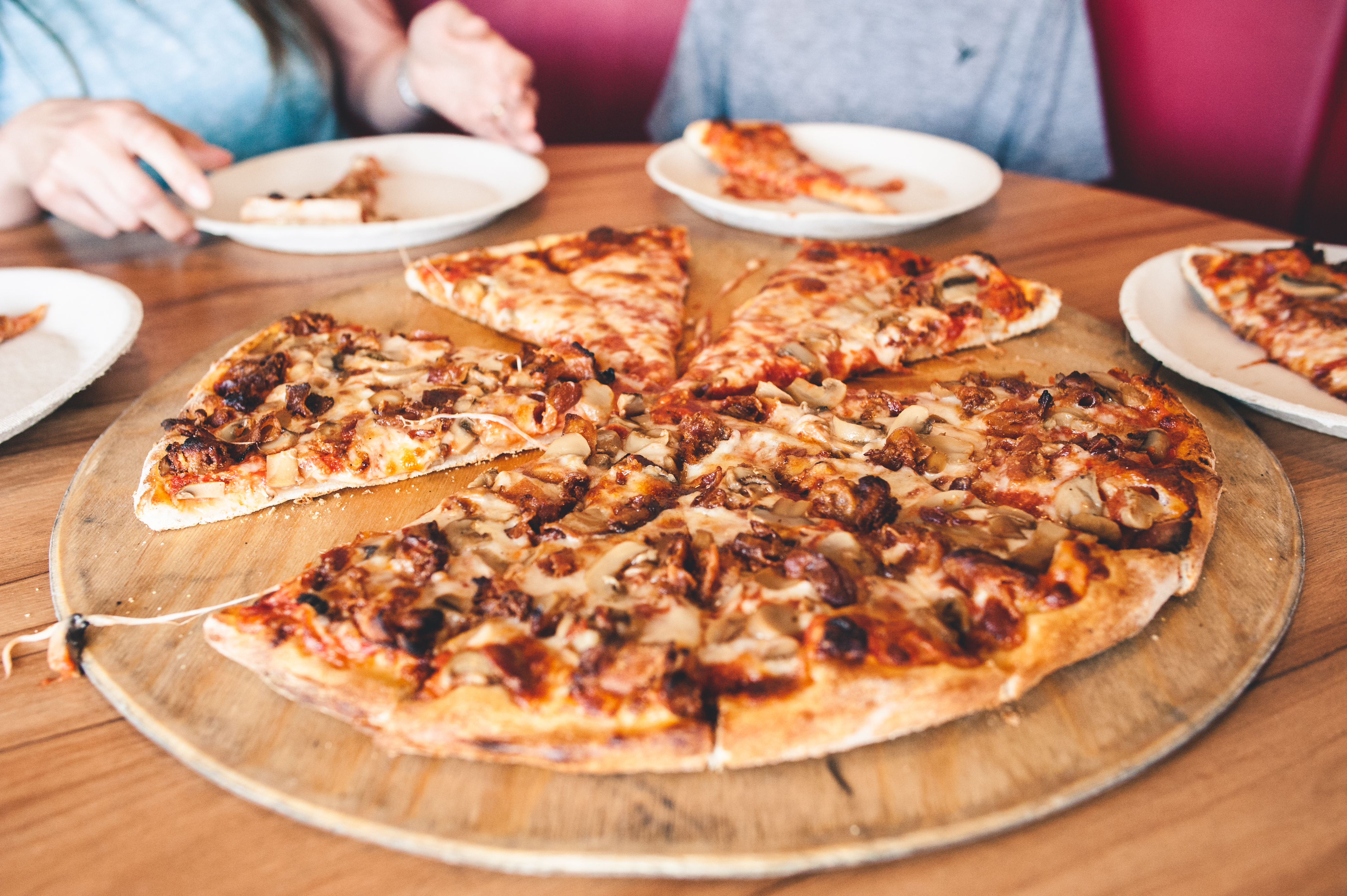 Where to Eat Pizza in Windsor
Picking a place to order a pizza in Windsor is actually a tough choice. Not because there is a lack of options, but rather because there are so many delicious options to choose from. Most Windsorites are grandfathered into a local pizzeria and vow their favourite pizzeria is the best. But here is a guide to help you choose when you visit Windsor.
Windsor Style Pizzerias
If you are looking for a classic Windsor style pizza, most Windsorites will recommend one of the following pizzerias: Antonino's, Arcata, Armando's, Bullseye, Capri or Naples. These are staple pizzeria chains in Windsor and you can find one of their restaurants on any side of the city. These pizzerias are not sit down. They focus on pick up or delivery, so if you are looking to try one, keep that in mind.
Traditional Pizzas
What makes Windsor such a great pizza city is the diversity in pizzerias. For example, if you are looking for a traditional pizza such as classic wood oven-fired Neapolitan style pizza, then you need to check out Caboto Club, Sam's Pizzeria & Cantina, Tera Cotta, Vito's and Wineology. These restaurants are perfect if you are craving somewhere to sit down and munch on a traditional Neapolitan pizza.
New Wave
Windsor pizza chefs are not scared to push the boundaries either. For example, Arcata pizzeria made headlines when they decided to make a shawarma pizza (Shawarma is another food Windsor has a quality abundance of). Windsor pizza chefs are always looking for something new. If you are looking for a completely different experience then you must visit Armando's Pizza Bar and Oven 360.
Armando's Pizza Bar is a unique pizzeria concept, not just to Windsor, but to Canada! Armando's Pizza Bar is a newly renovated pizzeria that serves five different styles of pizzas. Two of which are exclusive creations by Armando's corporate chef Dean Litster. The menu also features three award-winning pizzas from both the Canadian Pizza Summit and International Pizza Expo. The five styles served at Armando's Pizza bar are the Neo-Napoletana, Roman, Windsor Style Deep Dish, Detroit Style Deep Dish, and New Windsor Pizza. The Windsor Style Deep Dish and the New Windsor Pizza are new pizza concepts created by Dean Litster. Windsor Style Deep Dish is a hybrid between Detroit Style Deep Dish and Windsor Style Pizza the New Windsor Pizza is a hybrid between New York Style Pizza and Windsor Style pizza. If you go with a group of five, you can each order a different style of pizza and share it!
Before Blaze pizza could open a restaurant in Windsor, there was Oven 360. At Oven 360, you can design your own delicious Neapolitan style pizza with any one of their fresh toppings, and if you get stuck, you can choose one of their suggested pizzas. The pizza is cooked in a wood-fired oven, and in 10 minutes you have your own personalized Neapolitan pizza. The warm and inviting atmosphere doesn't hurt either.
Vegan Pizza
In Windsor, the vegan community is represented by local pizzerias. Places to check out if you are a vegan include Armando's Cabana location, Bullseye South Windsor and Riviera Pizzeria. Bullseye South Windsor is the most popular hot spot for vegans as you can find many vegan-friendly options, local vegan products sold, and even vegan meet-ups.
To see a broader list of Windsor pizzerias, visit Tourism Windsor Essex Pelee Island's Windsor Pizza directory for a listing of all Windsor pizzerias.