Monday August 8, 2022
Top Cocktail Spots In YQG!
By: Tina Wakeford | The Sipping Socialite
We've got such a great cocktail scene in Windsor Essex and I'm sharing my Top Cocktail Spots in #YQG!  These were also finalists in the Best of Windsor Essex Awards.
Kicking off my first stop is a sip at Maiden Lane Wine & Spirits Bar and Bottle Shop in downtown Windsor.  This place has a relaxed vibe, stellar playlist and some of the best cocktails and wine selection I've seen.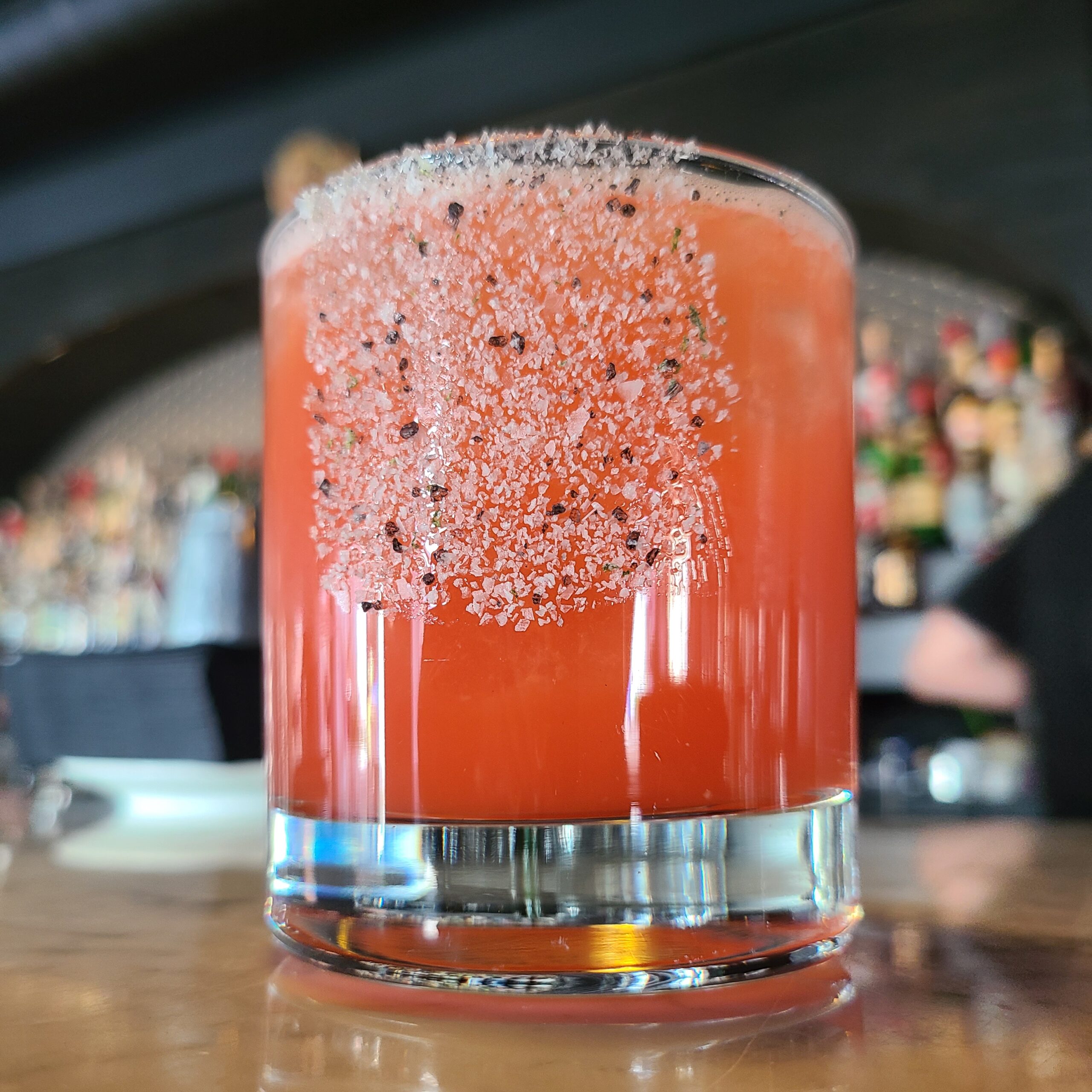 Pull up a bar stool and watch these mixologists create a beautiful cocktail or hang out on the patio in Artist Alley.  
My first cocktail of choice was the Pigeon Nail which I found was a twist on a margarita. It combines Espolon Tequila Blanco, aperitivo, passion fruit, orange, lime and it's rimmed on the side of the glass with black lava salt.  The aroma is sweet agave, tropical fruit and the salt wakes up your taste buds for another!
So that I did… and chose the elegant Amelia, a "house favourite" made with vodka, St. Germain, lemon and blueberry syrup.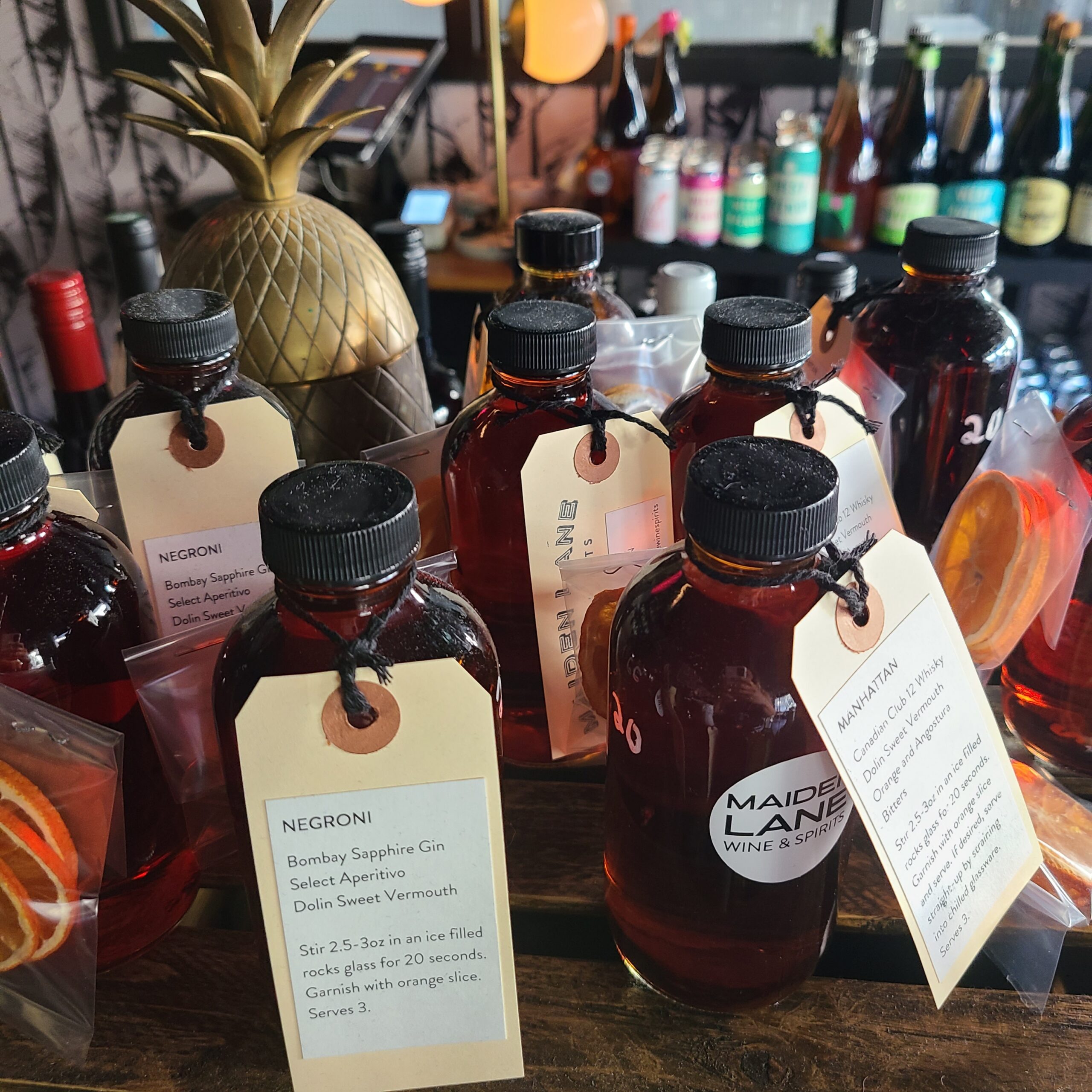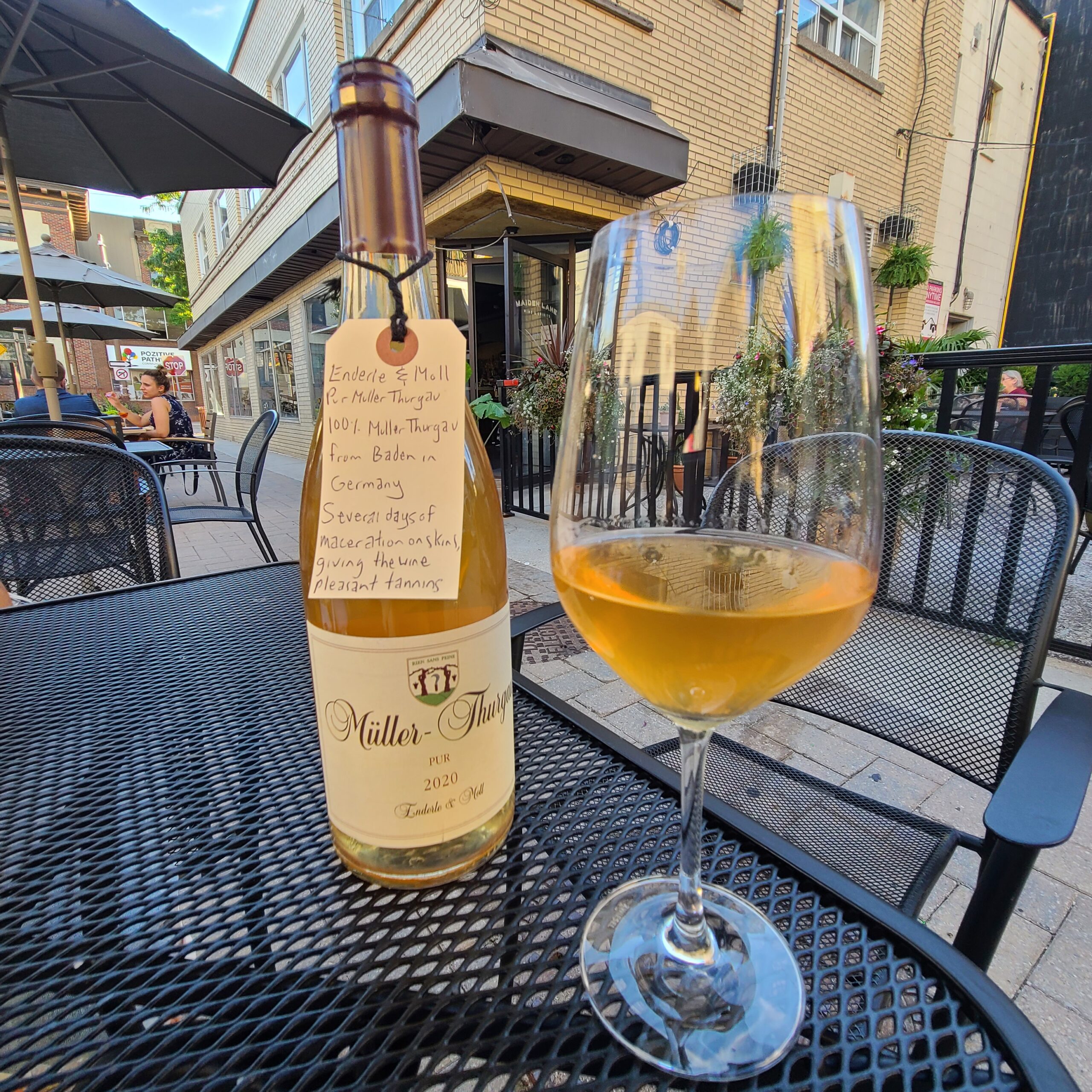 What makes this place unique is the Bottle Shop where they feature products not available in the LCBO. They favor small producers of wine and they introduced me to a Vintage Organic Wine, a German Müller-Thurgau. This crisp wine was perfect for a summer sip.  They shared the story of the region which I most appreciate about enjoying wine.  Every sip transports you back to that country.  Before leaving here you'll want to visit the Bottle Shop for wines, ciders and beer TO-GO.   
Check them out! There's a seat waiting for you.
Address:  494 Pelissier St. Windsor, Ontario, N9A 4K9
Telephone: (226) 246-1230
Do you love the "wow" factor of artsy drinks? Then you must visit Salute Cafe + Bar. For me, these cocktails seem to be inspired by art or by some extremely talented bartenders.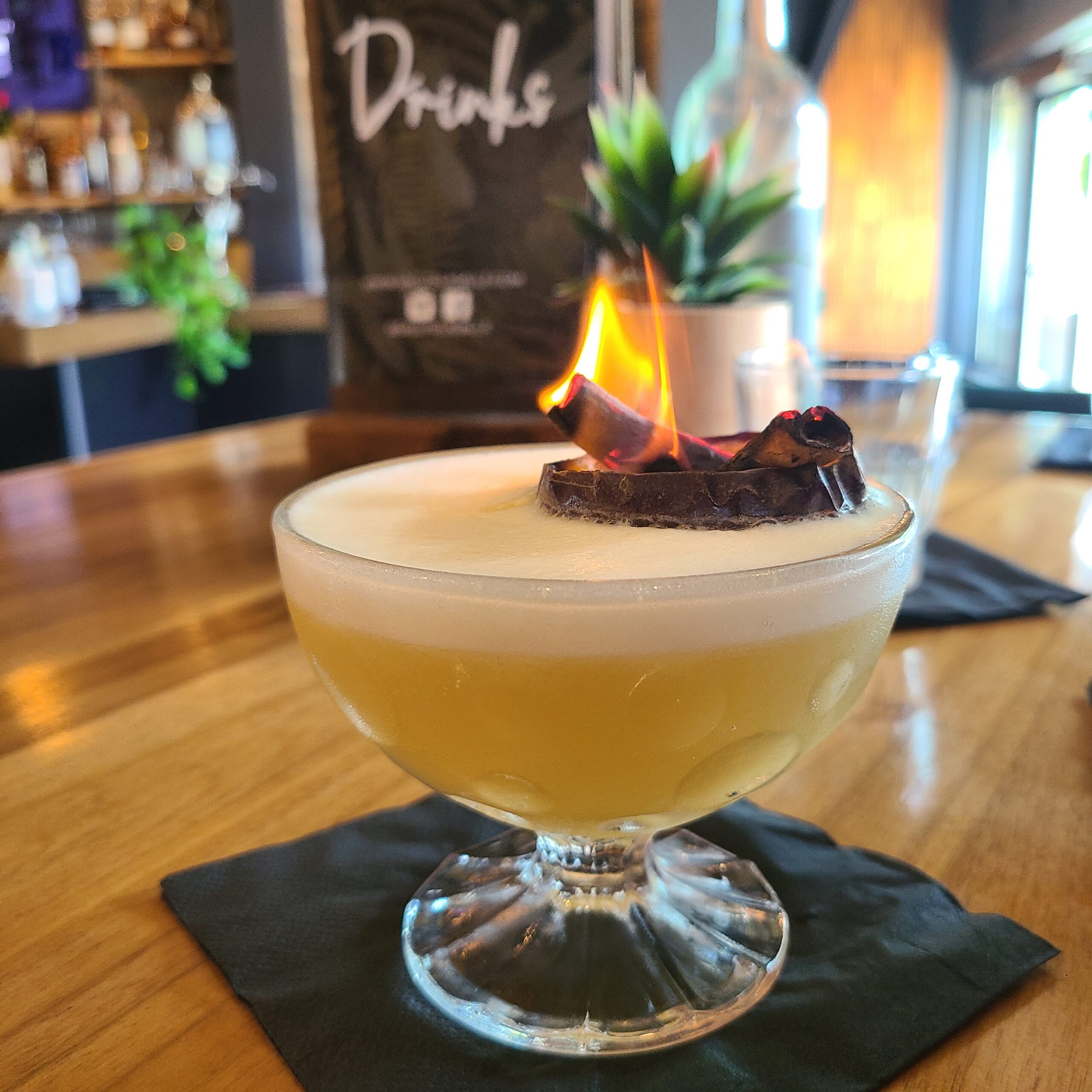 I've been traveling around our region in search of the best SUMMER SIPS and it's brought me to Lasalle.  Now let's talk about these D R I N K S.  This Cafe + Bar has some of the best bartenders in the city mixing perfectly crafted cocktails.  You'll definitely want to savour every sip. Be sure to try their Signature Cocktails!
View this post on Instagram
I decided to sip the Passionfruit Sour.  It's a show stopper since it's presented with flaming cinnamon in a passionfruit cup!  Tarte and sweet, with intense tropical flavours.  
Being a GIN lover I ordered the Blackberry Basil Gin Smash. It gives this classic gin cocktail a summer upgrade with the addition of fresh blackberries! This stunning drink is vibrant, refreshing and herbaceous. 
For a high quality customer experience and artisanal food and drink with flair head to Salute Cafe & Bar and check out their features too before they are gone!  (I heard they have ½ price margaritas on Tuesdays!)
Address: 1745 Sprucewood Ave. Windsor, Ontario N9J 1X7
Telephone: (519) 915-4600
Dropped by the.dotte in Old Riverside because word on the street is they have great cocktails + street food.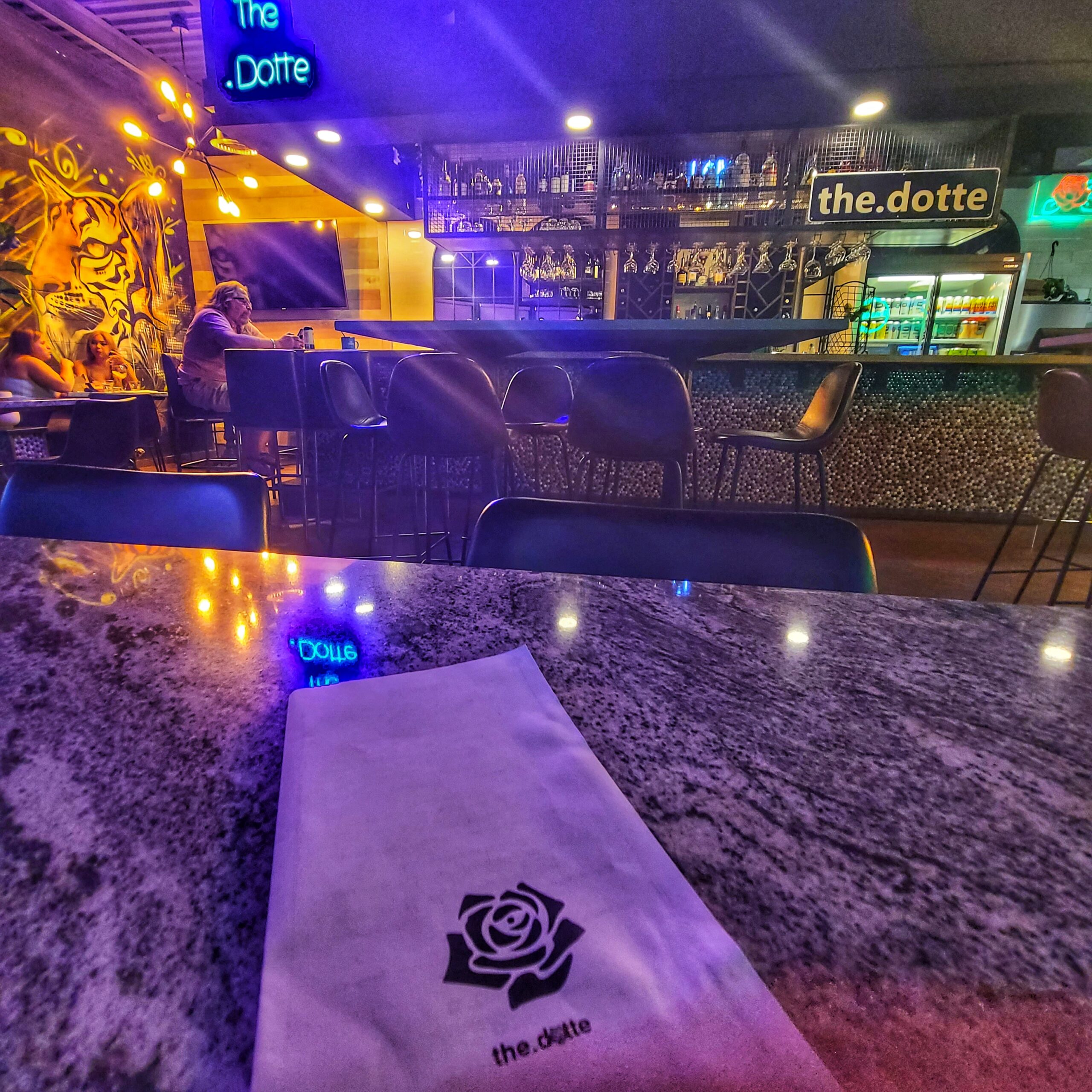 My sip pick was the Blueberry Sour made with vodka, blueberry simple syrup, aqua faba, lemon juice then shaken, leaving this beautiful froth and it's topped with fresh garnish.  I think the sour component to this cocktail celebrates the flavour best. The citrus really brings out the blueberry flavour. 
Glancing through the menu what may also appeal to you is perhaps the Watermelon Mojito or the great selection of local beer, some from FRANK Brewing Co.  I took home a few local options to try poolside!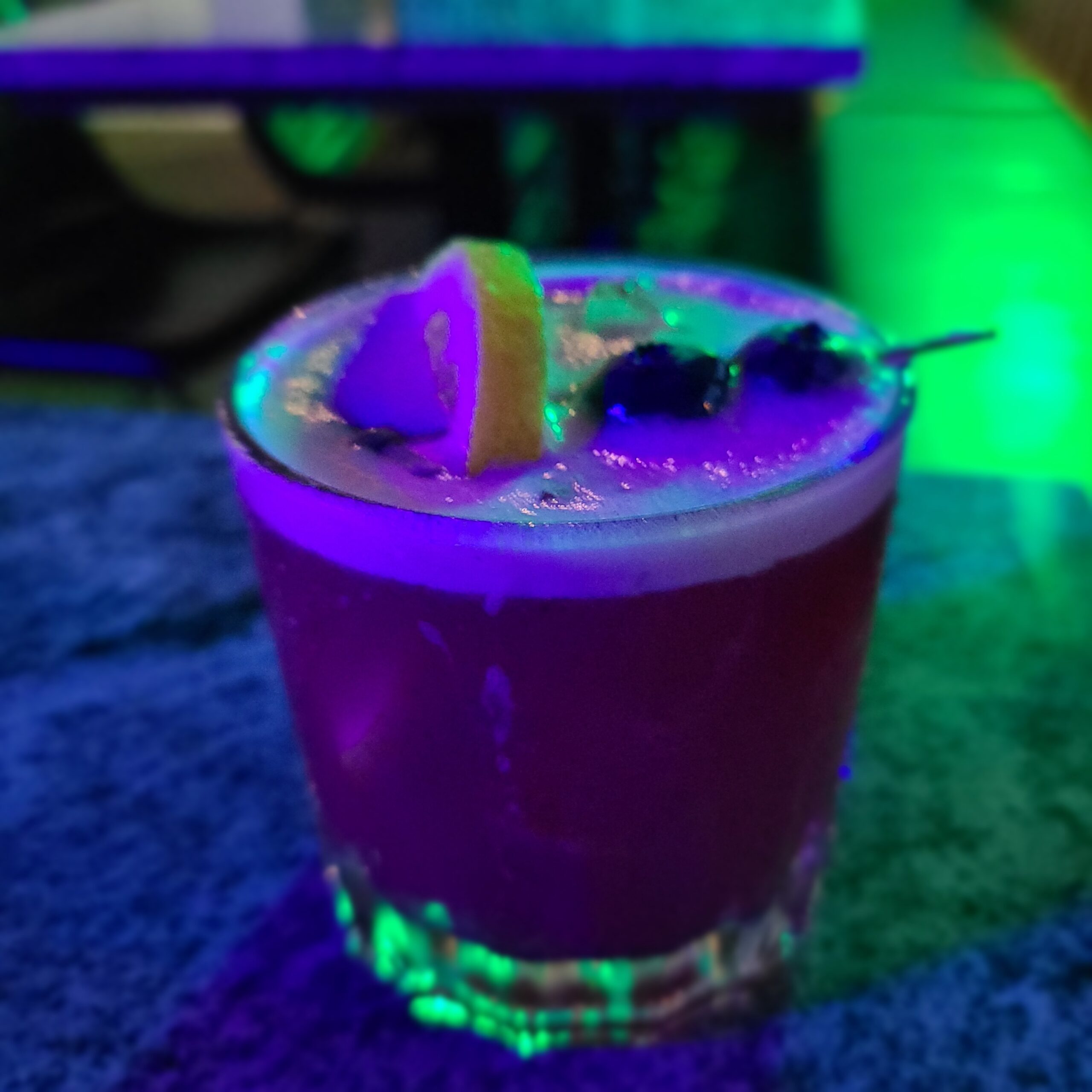 Next time you're cruising down Old Riverside relax at the.dotte and enjoy cocktails and street food on their quaint patio.
Address:  5720 Wyandotte St. E, Windsor, Ontario N8S 1M5
Telephone: (519) 945-8112
(Editor's Note: The Grand Cantina is temporarily closed and will re-open soon at their new location in Walkerville!)
Is it just me or are you all having a great summer sipping on M A R G A R I T A S! They seem to be on every cocktail menu and that is why I decided the next stop was in Ford City at The Grand Cantina, the place that has over 64 tequila options! Yes… you read that right… I counted. On Margarita Monday I tried the Pineapple Margarita on their patio. The perfect place for this chill drink.  Featured are House Margarita's 25% off on Monday's!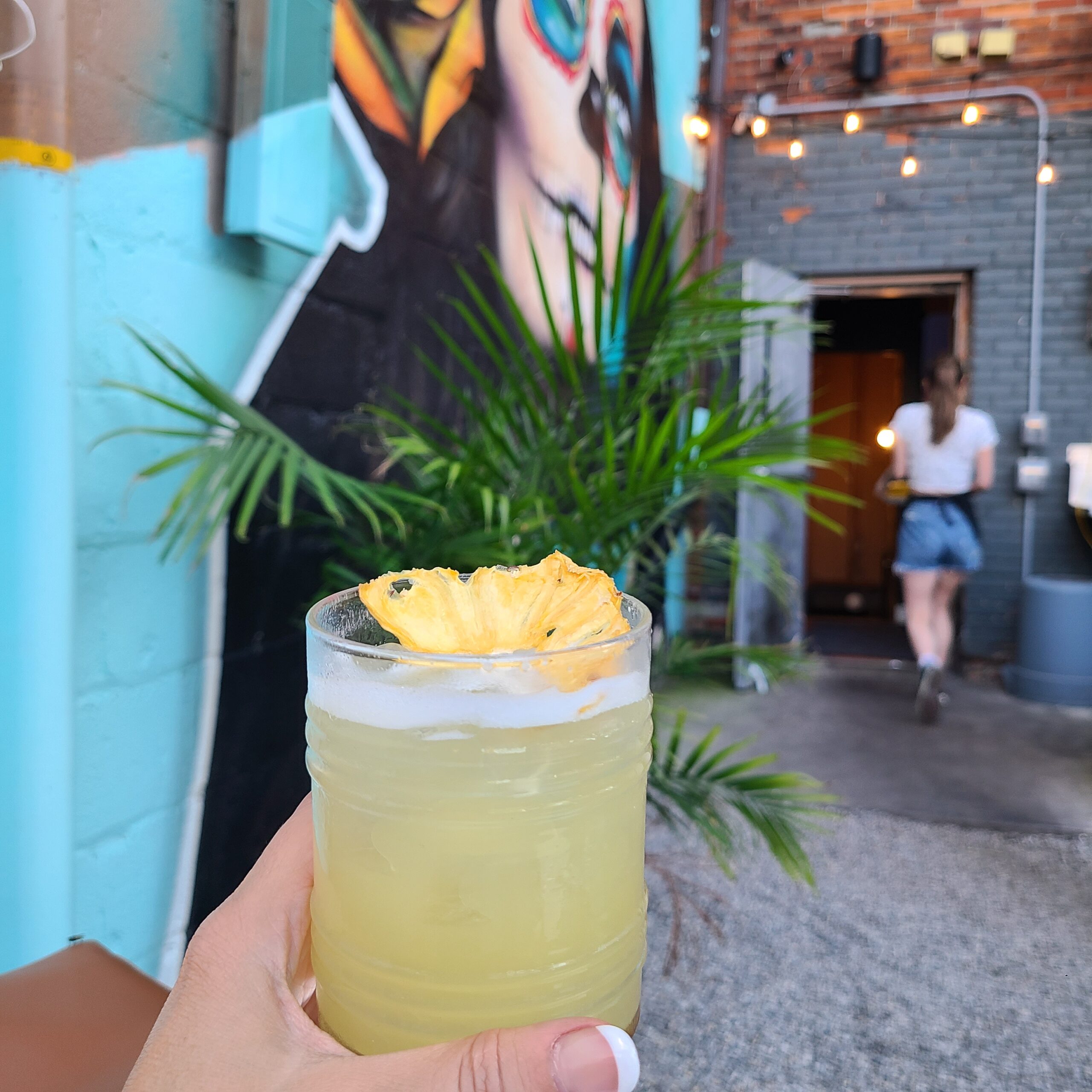 What pairs perfectly with tequila? Mix and Match tacos of course. I tried the mahi mahi, soft shell crab and ODB. Pick your favs and dine in or take out. 
Did you know? You can get Margarita To-Go ready to pour so you can enjoy your fav in the comfort of your own home! Plus, you can pick-up a Taco Bar to make 20-30 tacos for super fun catering.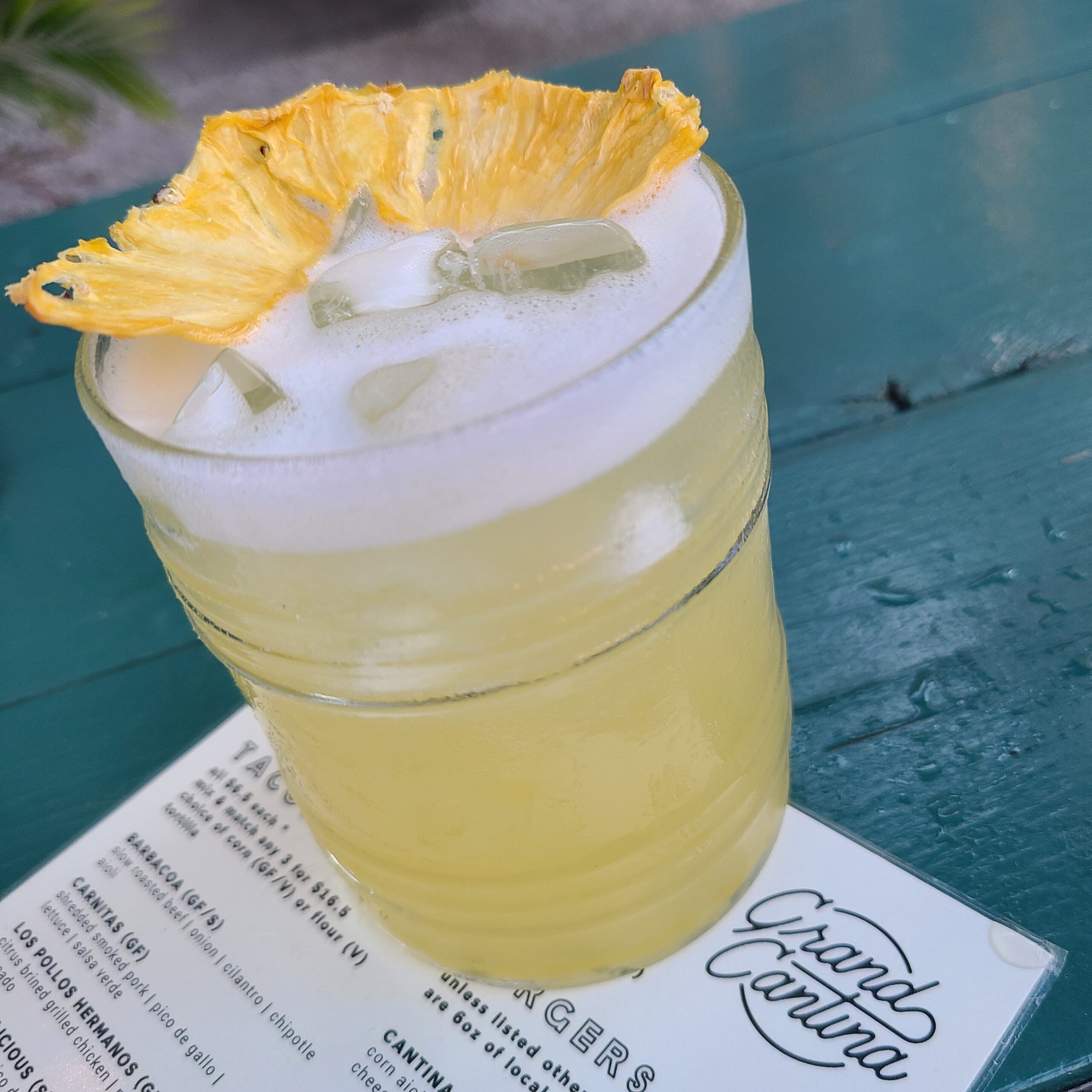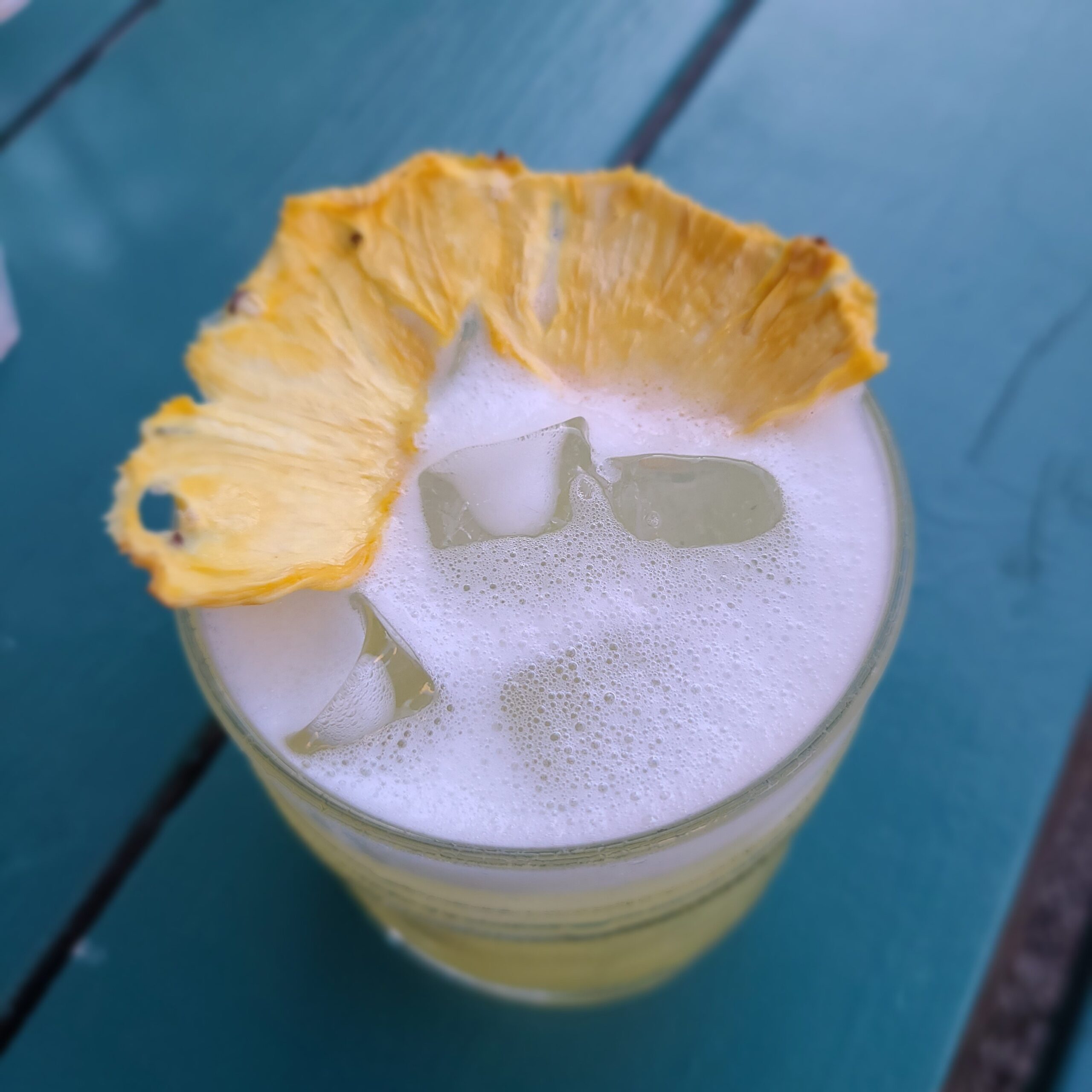 For Real Tacos, Real Tequila, Real Bliss head to Ford City to The Grand Cantina.
Address:   1000 Drouillard Rd. Windsor, Ontario N8Y 2P8
Telephone: (519)  915-4344
My next stop was in Amherstburg at Wolfhead Distillery and Restaurant for a cocktail tasting on their massive patio.  Wolfhead is known for distilling whisky, vodka and gin.   
View this post on Instagram
They have NEW "Ready to Drink" C O S M O S made with grapefruit vodka.  It was so refreshing and easy I purchased a bottle from their retail store to share with friends.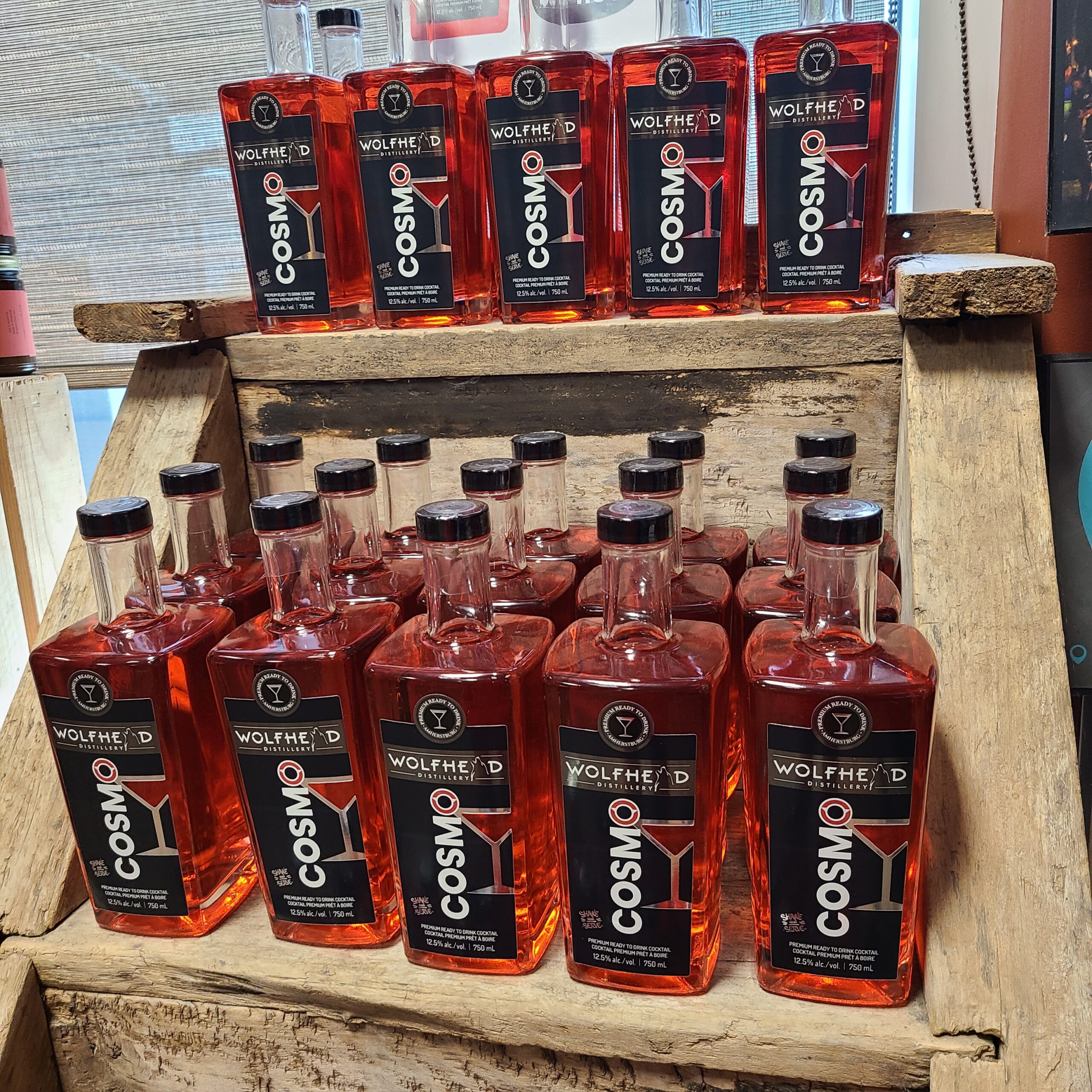 I also tasted the Cinnamon Whisky and Coffee Whisky Liqueur (my fav!) both sweet and warm flavours. But, if you're looking for a cool cocktail, the River's End Gin cocktail was so satisfying on a hot summer day.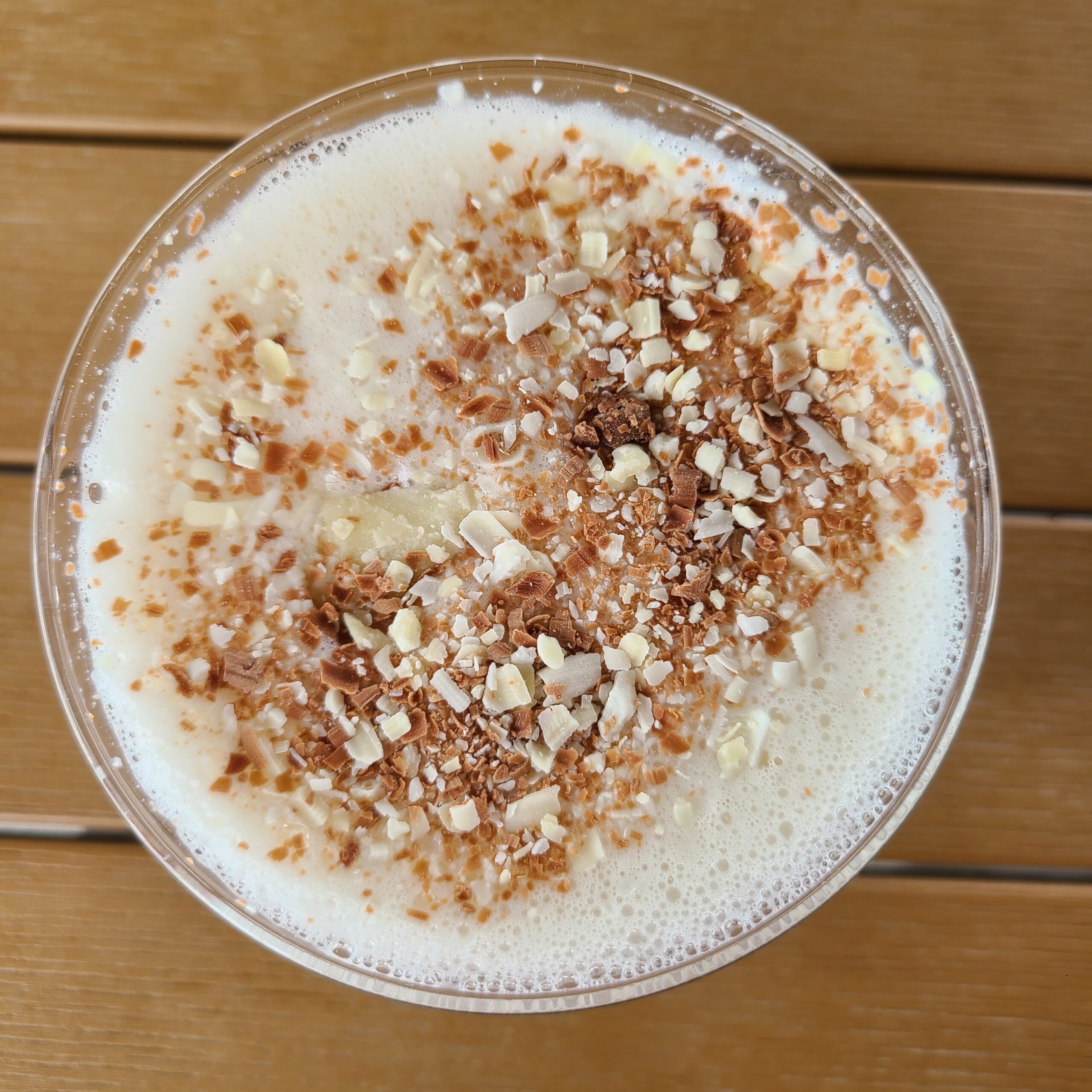 Wolfhead Distillery is leading the pack as the first premium craft distillery in Essex County.  Give these cocktails a try at your next Tour and Tasting!  (psst… they have the best cajun beef tips!)
Address:   7781 Howard Ave. Amherstburg, Ontario N0R 1J0
Telephone: (519)  726-1111
You can't help feel the laid back vibes when you enter this underground restaurant tucked away in Walkerville! Funky Chow Kitchen has a funky menu with unique ingredients so don't be afraid to try something new.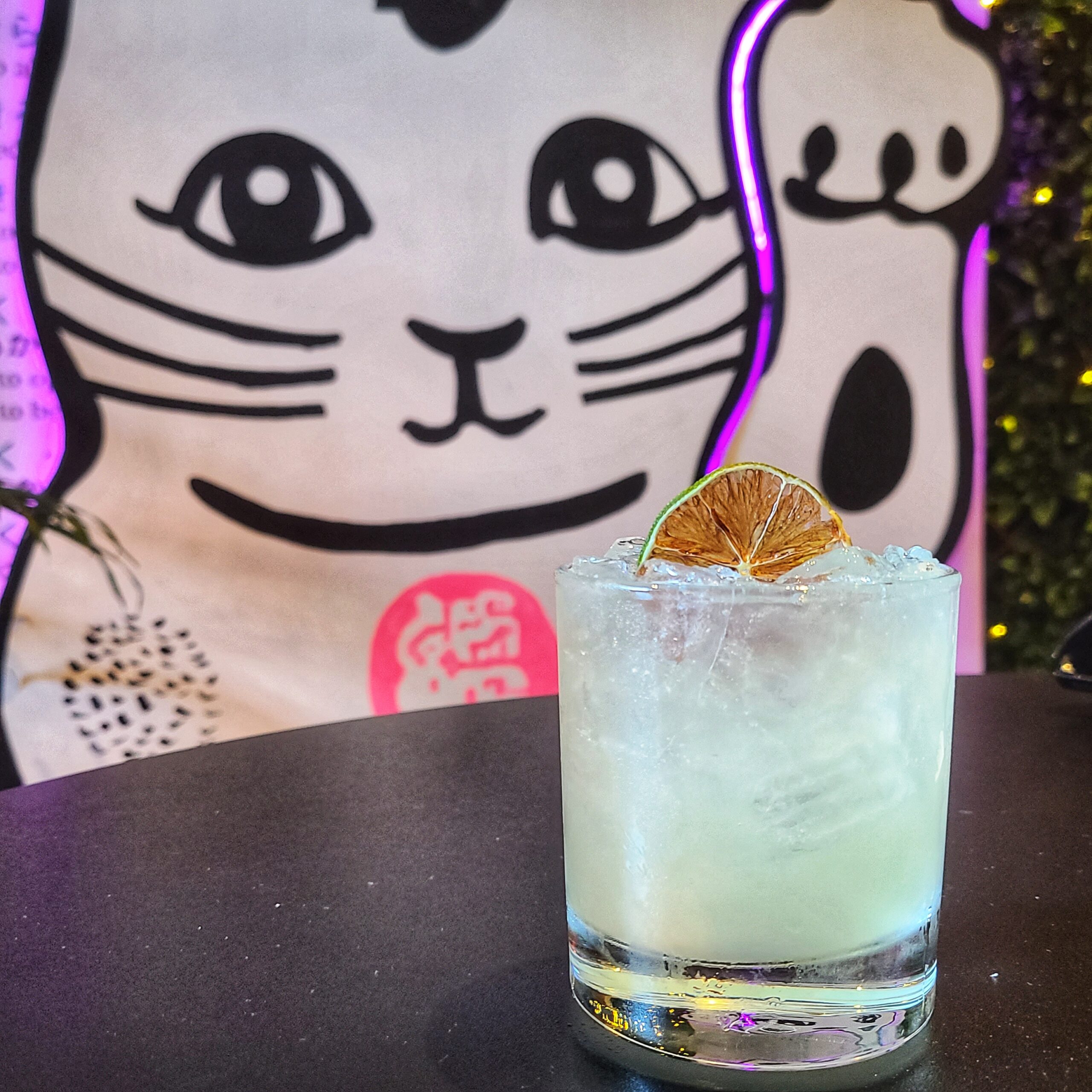 At this stop we started with a classic margarita but they have a tempting variety of creative cocktails from their Funky Tails menu and the Voltaire No6 caught my eye made with Gin, St. Germaine, chili-lychee lime and chili stardust.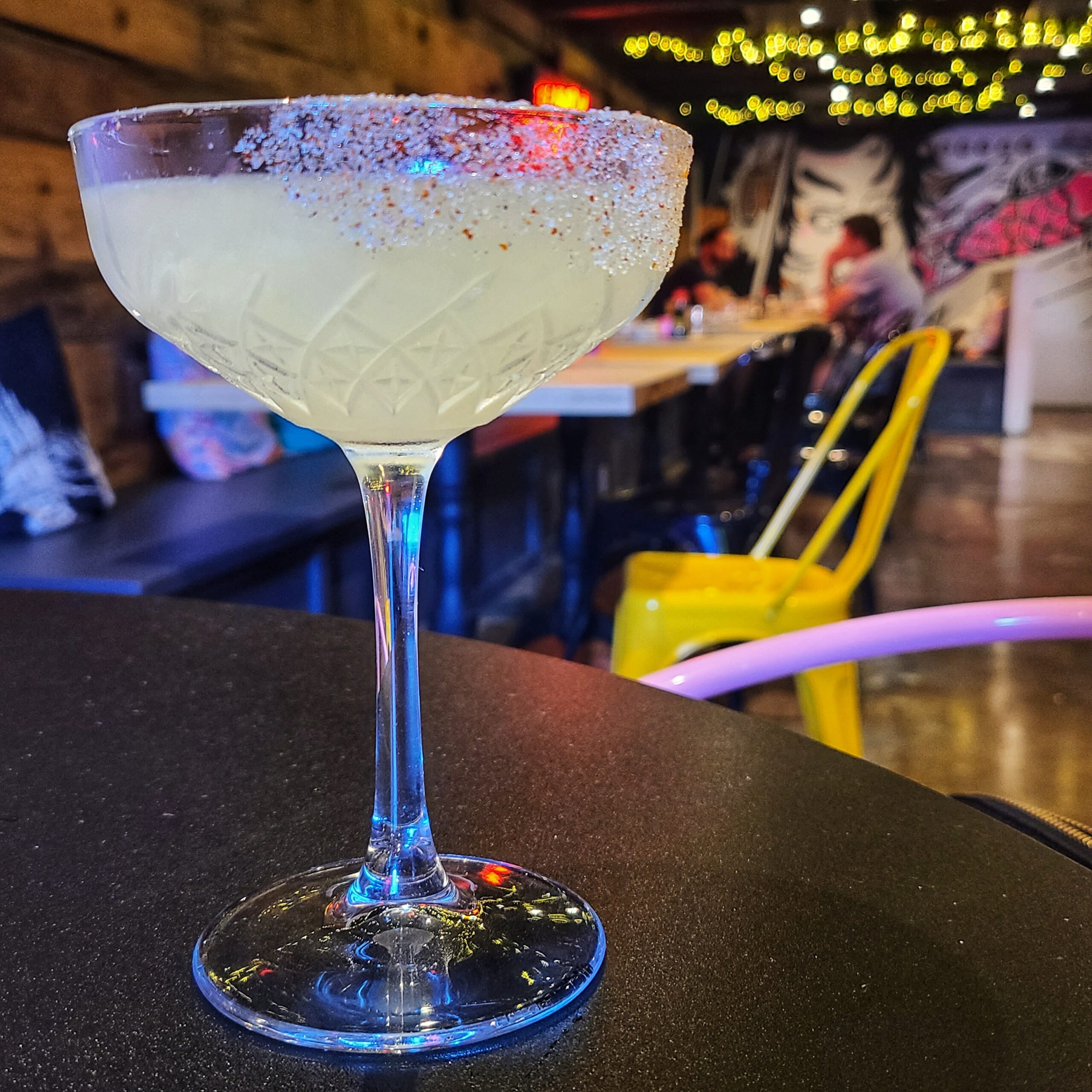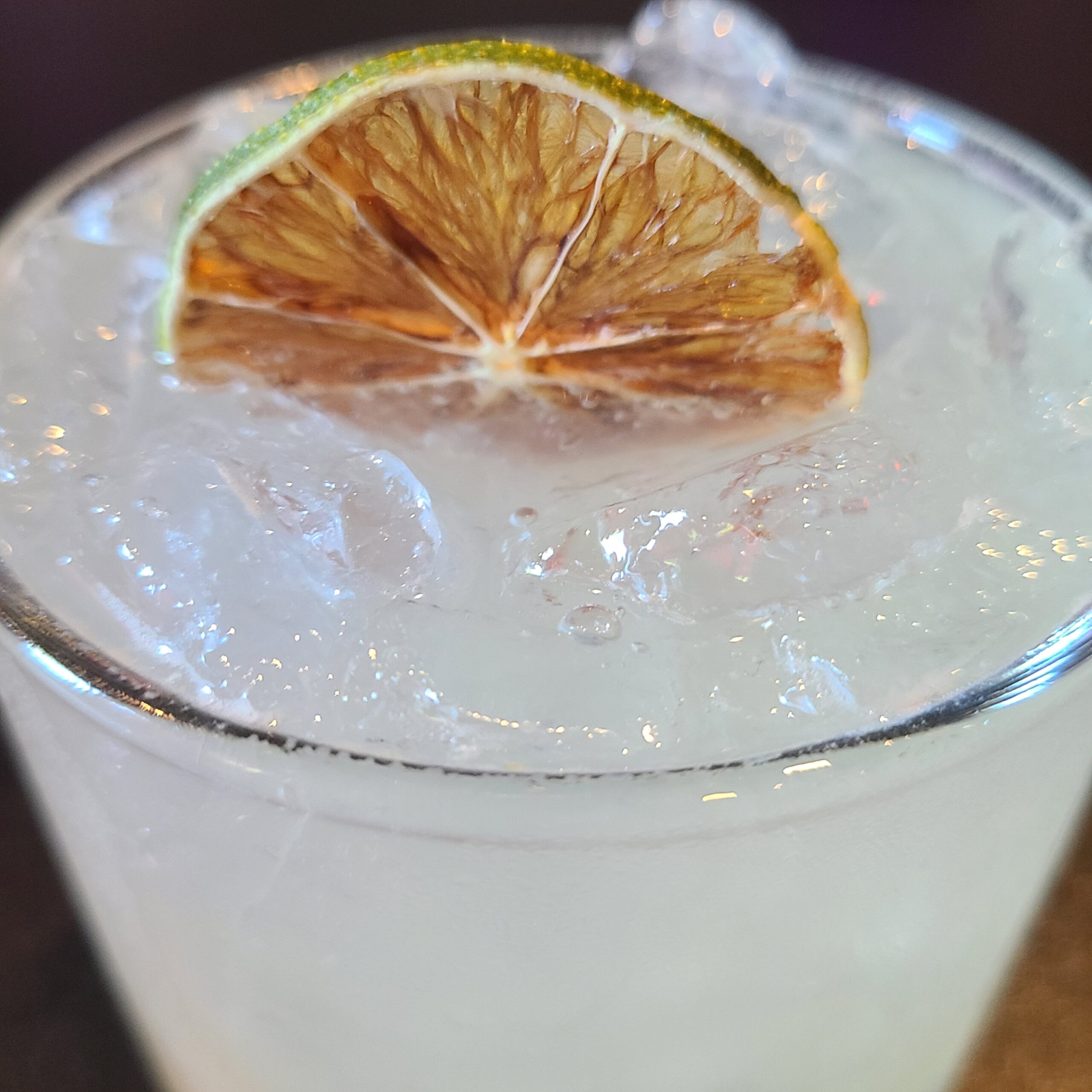 If you're a "vodka, water bar lime drinker" move over because there's a new sip underground called the Angelic Rain made with HvO Spring Water Vodka and calamansi which I learned was a hybrid between orange and lime cultivated in the Philippines and makes this cocktail sour and tart.  It's topped with Disaronno foam which offers a creamy texture to the drink. It's a tropical twist on a classic.  Before I could get a picture of this delicious cocktail it was gone because it was soo good and well… I got distracted by the plate of crispy ribs that landed in front of me.
Get Funky at Funky Chow Kitchen!
Address:   2090 Wyandotte Street E, Lower Windsor, Ontario N8Y 5B2