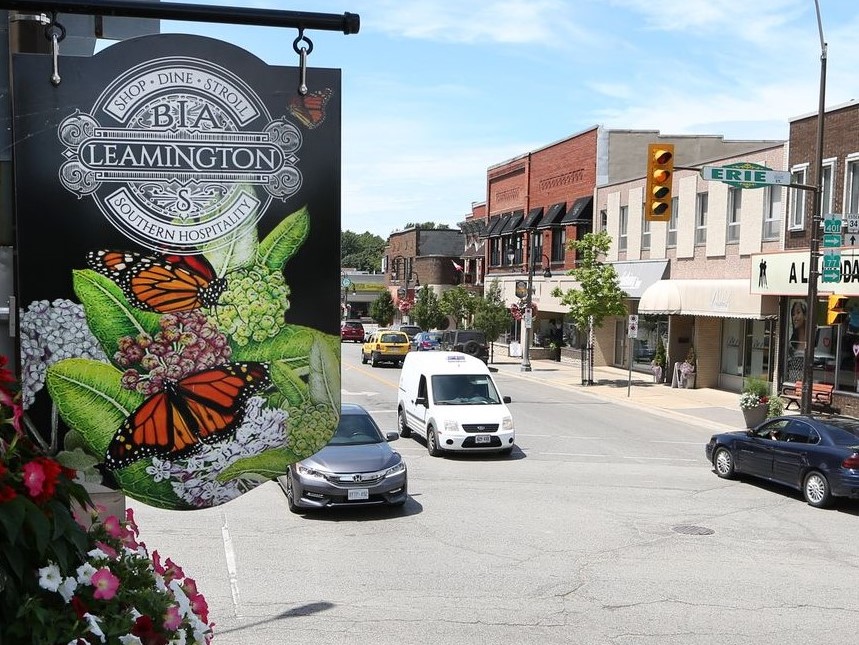 Leamington Business Improvement Area (BIA)
The Leamington BIA represents over 200 businesses in the Uptown area. Our goal is to create thriving, competitive, and safe business areas that attract shoppers, diners, tourists, and new businesses. Uptown Leamington is unique and full of character and culture. It boasts diverse dining options, unique shopping experiences, and exceptional selection.
Our role is to develop the uptown core through beautification, general improvements, and upgrades, promotion, events, and marketing.
The designated boundaries of the Business Improvement Area run from the Russell Street and Erie Street South intersection to the John/Nelson and Erie Street North intersection. Also included are the areas from Fox/Albert and Talbot Street West to Victoria Street and Talbot Street East.
All businesses located in this area are automatically members of the BIA.
The Uptown Leamington BIA is run by volunteers with board meetings held monthly. With urban sprawl and the decentralization of our communities, it is important to remember our town center, what it has represented in the past, and why it is important now and to our town's future. The Uptown Leamington BIA understands this and works to keep our uptown thriving, prosperous and fun.
Our Vision:
A place where the local community and visitors want to shop, dine, relax and return to
A place that preserves the original beauty and ambiance of our town
A place for both the entrepreneur and the visitor
A place that develops a strong sense of community pride
A place that exudes small-town charm in a vibrant social and cultural business centre
We can be reached at [email protected]
Visit our website and social sites for events and much more!
---