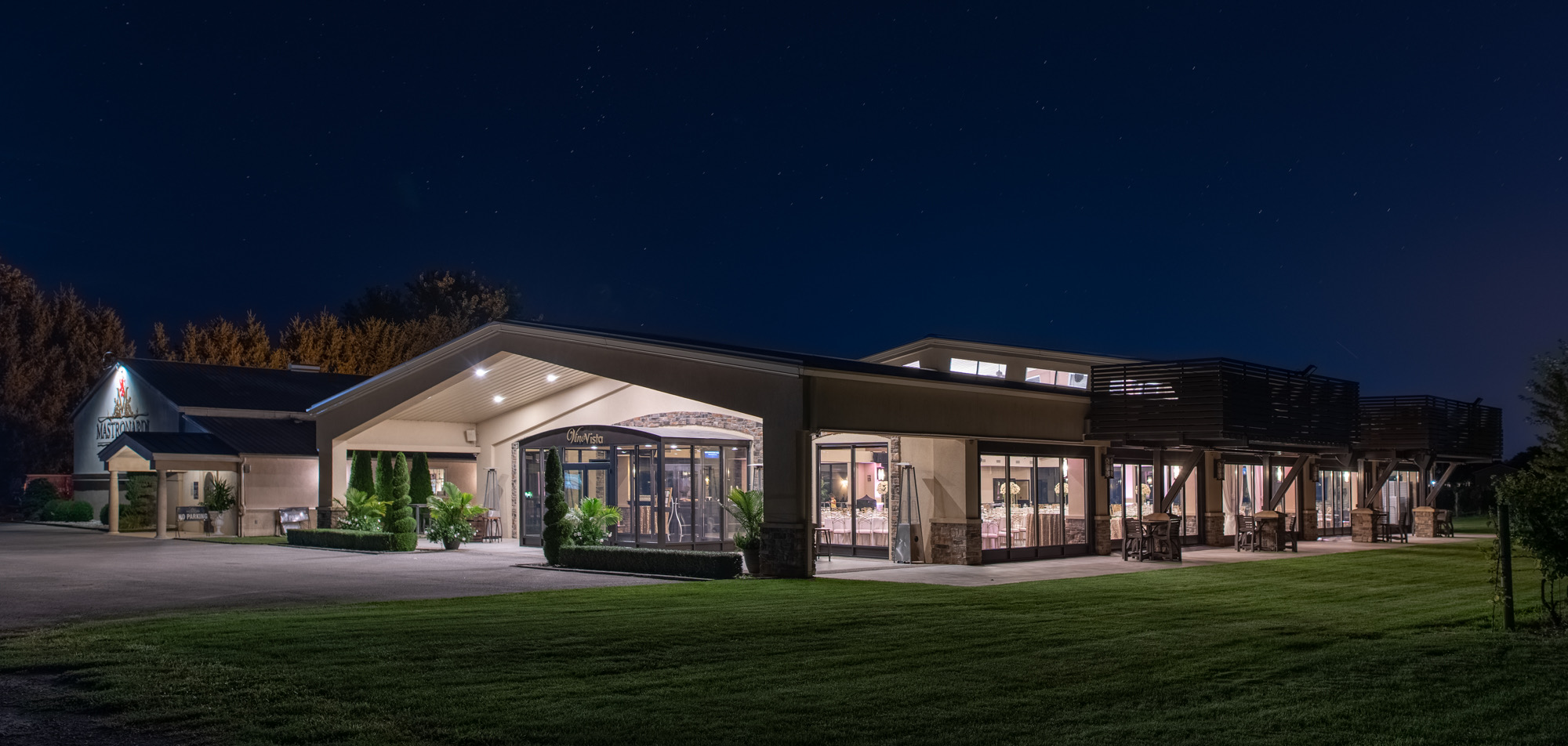 Mastronardi Estate Winery
Mastronardi Estate Winery is nestled in the heart of Essex County wine region. This family run winery exhibits a distinguished name in all things agricultural; whether it be their history in the greenhouse fresh produce industry or growing grapes on the 100-acre vineyard. Winemakers – Tony and Jared Mastronardi – a father and son duo work side by side creating award winning VQA wines that will please every palate. Our unique European-style tasting room is open 7 days a week where knowledgeable staff can help you find the perfect wine for any occasion.
Mastronardi Estate Winery is home to Vino Vista – A premier multi-functional event centre which hosts events and weddings up to 500 guests all year round.
Tastings available.
Curbside pick-up and free delivery within Essex County with purchase of 1 case or more.
Hours
Sunday - 11:00am - 5:00pm
Monday - 11:00am - 5:00pm
Tuesday - 11:00am - 5:00pm
Wednesday - 11:00am - 5:00pm
Thursday - 11:00am - 5:00pm
Friday - 11:00am - 5:00pm
Saturday - 11:00am - 5:00pm
View Our Menu
---