Wednesday August 25, 2021
W.E. Drive, Dine & Discover: 8 Places to Park It and Picnic
Original blog by: Jen Brignall-Strong (@thetailgatetakeout) | August 2021 
It's the Summer of the Staycation and there's so much to see (and eat!) right here in Essex County.
Sure, I love to "Netflix and Pizza" just as much as the next girl, but it's also great to explore. With countless culinary options and a myriad of beautiful parks and waterfront spaces in our area, there are always new opportunities to enjoy some takeout while taking in the scenery.
So, if you're looking for a great meal with a great view, here are just a few of my favourite local spots.
EDITOR'S NOTE: The Perch Pit has closed since the time of this writing.
Amherstburg 
Essex County is known for our many waterfront parks, but King's Navy Yard Park in Amherstburg is by far one of my favourites. There's always something going on there during the summer; from live music to outdoor yoga classes. Plus, with its beautifully manicured gardens and lots of mature trees for shade, it's the perfect spot for a picnic or a post-dinner stroll.

Living on the water also means access to fresh fish; namely, perch and pickerel. A good fish dinner is never far away, but I always love when restaurants put their own spin on the local favourites. At The Perch Pit food truck, the team from Smashed Apple Catering is serving up the old school fish and chips everyone loves, plus great shareables like crispy deep fried avocado, butterfly shrimp, and boneless chicken wings.

My go-to order? Their super-flavourful fish tacos topped with sweet tomato chutney, shredded cabbage, mango jalapeno aioli, and fresh lemon. Wash it down with a freshly squeezed mint lemonade and it's the perfect lunch or dinner to enjoy by the water.
The food truck is permanently parked on Dalhousie Street, literally right across from the park. Talk about convenient. Oh, and it just happens to be right next door to Waterfront Ice Cream in case you saved room for dessert.
---
Essex 
Downtown Essex is home to so many cute shops; you could really spend an entire afternoon walking the main street discovering all the amazing local businesses.

Of course if you do that, you'll undoubtedly work up an appetite. Ice Cool Treats is definitely a place to go on an empty belly. Don't like the name fool you; these guys offer so much more than ice cream. Browse their menu for a wide array of classics like burgers, wings, and poutine, plus mouth-watering sandwiches including the Reuben. Everything is prepared fresh in-house; from the corned beef to the Russian dressing. Then, they show a little local love by piling it all up on fresh Stiemar rye bread.

While it's easy to fill up on their food, it's important to make room for those ice cool treats. Because, well, they're pretty epic. Made-to-order Beaver Tails and funnel cakes topped with soft serve ice cream and all the fixings. Deep fried cheesecake. Brownie sundaes. Milkshakes. The list goes on. PRO TIP: bring a friend, because there's no way you're eating all that on your own.

While you can enjoy your goodies right there on their spacious patio or adjacent picnic area, I like taking in the sights down the street at Heritage Gardens. The park is home to the old Essex Railway station, as well as beautiful flower beds and a restored spitfire airplane. The covered pavilion offers seating out of the sun, so you and your ice cream don't melt.

EDUCATIONAL BONUS: if you've got the kiddos in tow, it's a great opportunity to teach them about some of our local history while you enjoy a sweet treat.
Kingsville 
Kingsville is another one of those beautiful communities where there's something new to do every time you visit. With an eclectic food scene offering everything from pizza to sushi to tacos, there's no shortage of great dining options.
On a hot summer day, though, nothing beats something cold and fresh. Sandwiches are the quintessential picnic food and at Green Heart Kitchen, they take them to a whole other level. While they've spent the past decade preparing healthy heat and serve meals and school lunches, they've recently expanded to offer a "Sandwich & Greens Bar" with made-to-order deli sandwiches and salad bowls.

Build your own tasty creation, or choose from their delicious lineup including the Cheesy Habibi (a chicken shawarma inspired sandwich on their house made cheese bread) or my personal favourite, The Big Pickle (which is also vegan friendly!)
In addition to the sandwich bar, salads, and smoothies, they also feature charcuterie picnic baskets and family picnic baskets, which both include a thermal Green Heart picnic basket for you to keep.


Once you've got the best picnic food, you've gotta head to the best place to picnic: Lakeside Park. Located on the shore of Lake Erie, this picturesque park offers flower gardens, walking paths, gazebos, and climbing equipment for the little ones. Even on busy days when the park is bustling, it still seems so serene.
---
Lakeshore
Sun, sand, and sushi…sounds like the perfect summer day to me!  Lakeshore continues to evolve and expand, and with that growth comes new food options to discover. The latest addition? Local favourite KONA Sushi. With locations already in Windsor and LaSalle, the popular chain has established a solid following and is a great fit for the area.

I love KONA for their ability to truly offer something for everybody; even people who normally wouldn't gravitate toward sushi as a lunch or dinner option. Their large menu offers a vast collection of traditional rolls, as well as North American-style fusion sushi like their Mac Daddy, chicken and waffles, and Philly cheesesteak rolls. They also feature a variety of appetizers, rice bowls, and bento box lunch combos for those looking to try a bit of everything.

While the "All You Can Eat" dine-in option is tempting, I enjoyed taking my rolls to the beach for a light afternoon snack. (I think sushi is definitely an underrated picnic food.)

Lakeview Park West Beach is just a short drive down the road and is a fun, family-friendly space to spend the day. In addition to the sandy beach, there are also plenty of picnic tables spread out across the grassy, shaded park area.
BONUS DESSERT STOP: Looking for a post-sushi sweet treat? A&J's Snack Shack is located at the beach and offers a great menu of soft serve, traditional scoops, and several vegan ice cream options.
---
LaSalle 
You don't have to cross the border to enjoy award-winning barbecue. From Texas-style brisket to pulled pork, baby back ribs, and smoked turkey, Beattie's BBQ in LaSalle has quickly earned a reputation for putting the South in your mouth.

One bite of their heavenly "smoked low and slow" meat and you'll see why they were recently named the 2021 "Best in BBQ" Platinum Winner by Community Votes Windsor.

I can't resist their beef brisket dinner. Smoked for 18-20 hours with oak wood, the meat literally melts in your mouth. Paired with their smoked beans and mac and cheese, it's a hearty, filling meal that will leave you with leftovers for lunch the next day. The HUGE pulled pork sandwich on a fresh poppy seed bun is also a must-try…if you can even get your mouth around it.

They also offer a vegan-friendly smoked jackfruit option, as well as delectable pies including smoke bourbon pecan pie, smoked caramel apple crumble pie, and smoked French brandy cherry pie.

Beattie's BBQ is located at Beattie's Sunset Marina on Front Road, so boaters can grab a meal to go before they set sail. For those of us stuck on land, LaSalle Millennium Unity Garden just up the road is the perfect place to dig into your feast. I love the quiet, colourful gardens overlooking the water; I find all the beautiful scenery helps distract people from noticing the barbecue sauce you have smeared all over your face.
---
Leamington 
With Seacliff Beach and the beautiful waterfront promenade, Leamington feels like a mini getaway right in our own backyard. Spending a day at the beach is probably one of the safest, most relaxing ways to social distance during the summer, and with delicious snack options just steps away, there's no need to pack a lunch for your day trip.

Twisted Sistaz is the newest addition to the pedestrian pier area and specializes in food truck favourites with a twist. They're cooking up more than just your standard hot dogs and fresh cut fries (although they have those too, and they're fabulous.)

Their fun, fresh menu offers everything from chili dogs and Mexican street corn to cheesy fried pickles with sriracha mayo and mix and match taco options. They also feature an adventurous array of poutines like the Big Mac and Hawaiian (PSA: pineapple belongs on pizza and French fries.) Also, a strawberry covered hot dog. Sounds bizarre, but trust me, it works.

Their deep fried Oreos and homemade donuts are also great for sharing, but once you have a bite, you'll probably want to keep them to yourself.


Twisted Sistaz will be parked at the pier until the end of September, so get your fix while you can and be sure to follow them on social media to see where they'll be next. Another road trip may be in order after you try that Big Mac poutine…
---
Tecumseh 
Tecumseh offers a lot of green space for picnicking, but I feel like this time of year is best spent by the water. Lakewood Park at the foot of Manning Road and Riverside Drive is a great spot for a little summertime fiesta. Don't let travel restrictions stand between you and some authentic Latin American cuisine. At El Patron Mexican Grill, you can treat your taste buds to all your favourite dishes from south of the border.

The newly opened restaurant features authentic Mexican fare including street tacos, enchiladas, tortas (Mexican sandwiches), burritos, and guacamole. There are a few fun fusion creations on the menu as well including puffy tacos and Chori-fries: crispy French fries topped with cheese sauce, sour cream, pico de gallo, and crumbled chorizo. Yes, they taste as amazing as they sound.

All their menu options hold up well for takeout and they even carry Mexican Coca-Cola and Jarritos; the perfect complement to your taco party at the park.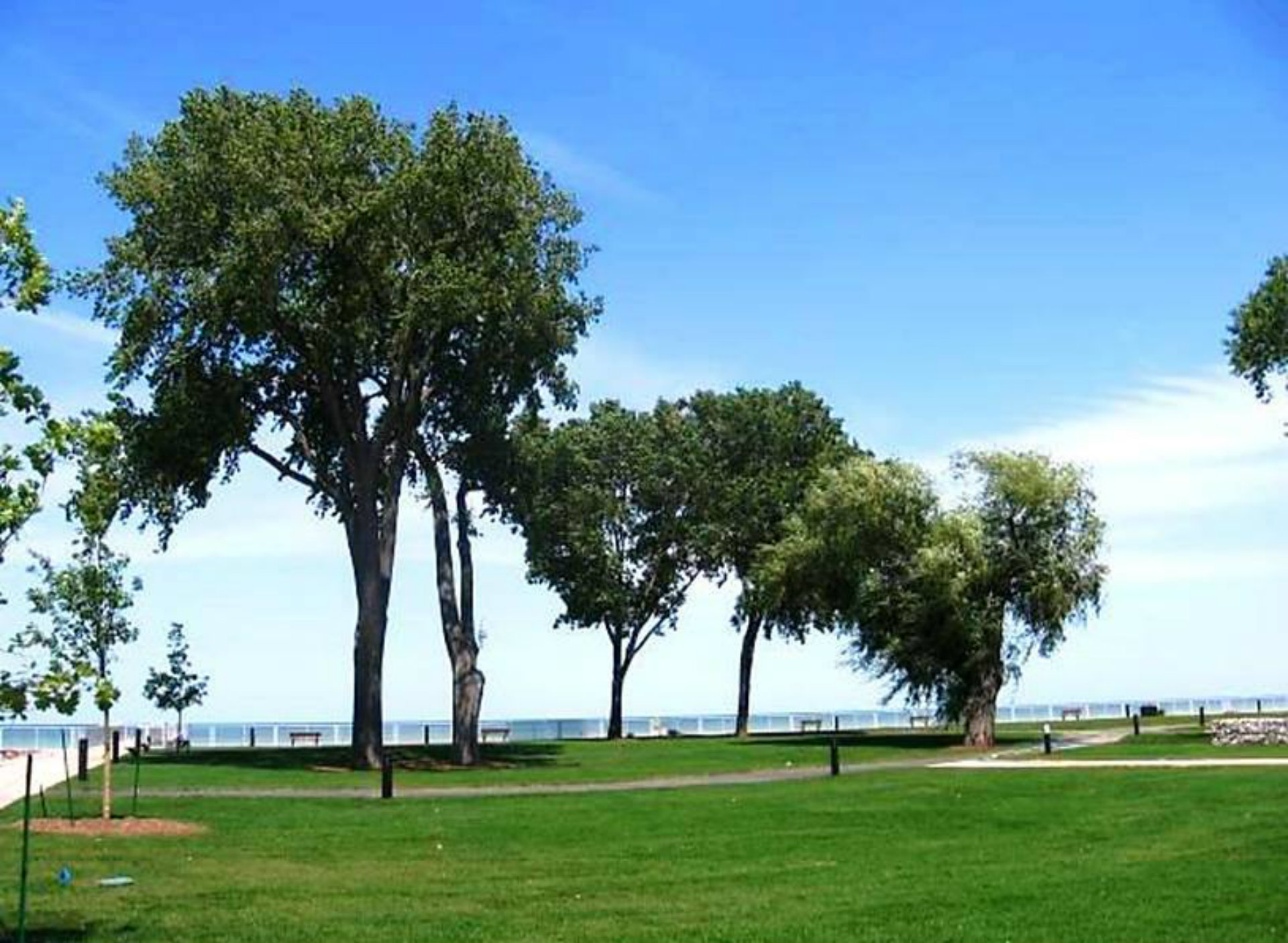 Lakewood Park is just a short drive from El Patron and to me it's a not-so-hidden hidden gem. It's never crowded or overly busy, but there's always a steady flow of people coming and going; enjoying the covered pavilion, picnic tables, benches, and small sandy beach area. Oh, and the dragon. Kids big and small LOVE to climb the dragon. Warning: do not attempt to climb said dragon on a belly full of Chori-fries.
---
Windsor 
You could spend an entire weekend exploring Windsor's various parks and dining options and still not even scratch the surface of all we offer.  I don't think we realize how spoiled we are in this city with our stunning riverfront and THE FOOD.

With such a diverse collection of culinary offerings, it's hard to pick just one spot to mention, but I definitely think the.dotte should be on every Windsorite's "must try" list.

The restaurant opened at the beginning of the pandemic and has quickly become a favourite in the Riverside area. Their ever-changing menu offers a variety of street food style items including tacos (you can never have enough tacos), poutines, sandwiches, dips, wraps, and other shareable apps and snacks.

I have loved every single dish these guys have put out, but the pizza rolls and barbacoa beef tacos off their current menu have definitely been ordered multiple times by yours truly. They've also got a jalapeno popper chicken sandwich that has the perfect amount of kick for those that like a little heat.

It's hard not to hang around when they have such an amazing cocktail menu, but their food really is great to enjoy al fresco. With Coventry Gardens just a short drive away, I love packing up my goodies and watching the Peace Fountain while I eat. Even during the daytime, it provides such a beautiful backdrop for an afternoon hangout.
BONUS DESSERT STOP: Cooleez Ice Cream…because if you're going to the Peace Fountain, there is an unwritten rule that you must eat ice cream no matter how full you are.
---
So from sushi to sammies and pretty much everything in between, exploring the tastes of Windsor Essex is no short order! Hopefully one of the above spots will spark your interest for your next picnic in the park as we stretch out these last few weeks of summer!
For even more ideas of where you can order from next, check out dineyqg.ca for a full listing of Windsor Essex restaurants and food trucks by menu type and location!