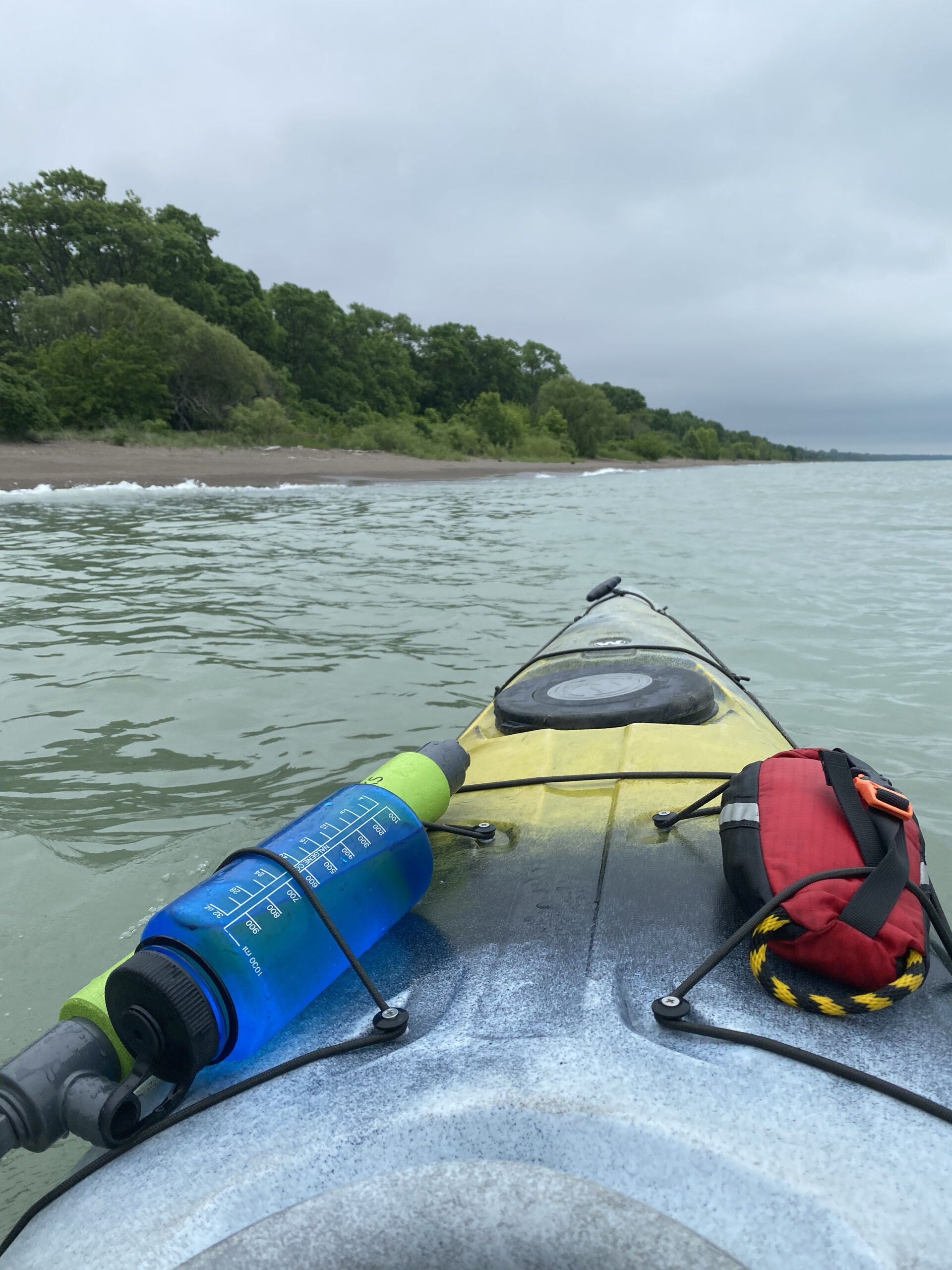 Wednesday August 3, 2022
By Pedal, By Paddle & By Plane: Embracing Outdoor Adventure in Windsor Essex
In my many years of dedicated travel in this province, I've been fortunate enough to visit the region of Windsor Essex Pelee Island many times. I've been able to explore the region through the lens of its wineries in EPIC Wine Country, and in particular my time on Pelee Island. I've taken a more historical approach in my exploration of towns such as Amherstburg, and a more culinary approach in Kingsville, Canada's Southernmost Town. 
However, one thing that I had yet to truly focus on and, in truth, I was long overdue for, was to come to this region and fully immerse myself in the outdoors. As it turns out, Windsor Essex Pelee Island is an absolute cornucopia of outdoor adventure. For someone like myself, who isn't short on energy, it was a dream come true. 
One activity led to the next, and all added their own unique flavour to my itinerary. If, like me, you're someone who prefers to cannonball into the water as opposed to gently watching the waves ripple from the safety of a deck, then you're in for a treat because I'm going to walk through five of my favourite outdoor adventures in the region. 
Outdoor Adventures Worth Noting in Windsor Essex Pelee Island 
Whether it's heights you're after, being on the saddle of your preferred bike, or standing up tall on a paddleboard, you're going to find it here. Here's what I did and loved, that I think you just might as well. 
Take a Kayak Out on Lake Erie at Pelee Wings Nature Store 
Whatever you're looking to take out on the water, they've probably got something for you at the Pelee Wings Nature Store & Kayak Shop. In the warmer months, I know they even offer Friday Night Kayaking, and Saturday Night Paddle Boarding for those who want to get together in a group, share techniques and be out on the water together. 
Personally, I wanted to cover a fair bit of the shoreline and make my way into Point Pelee National Park a little bit, so I rented a kayak, which I know I can move a little quicker on than a paddleboard. I found the prices very reasonable, and the staff were extremely friendly and helpful in getting me from the seat of my car to the seat of a kayak.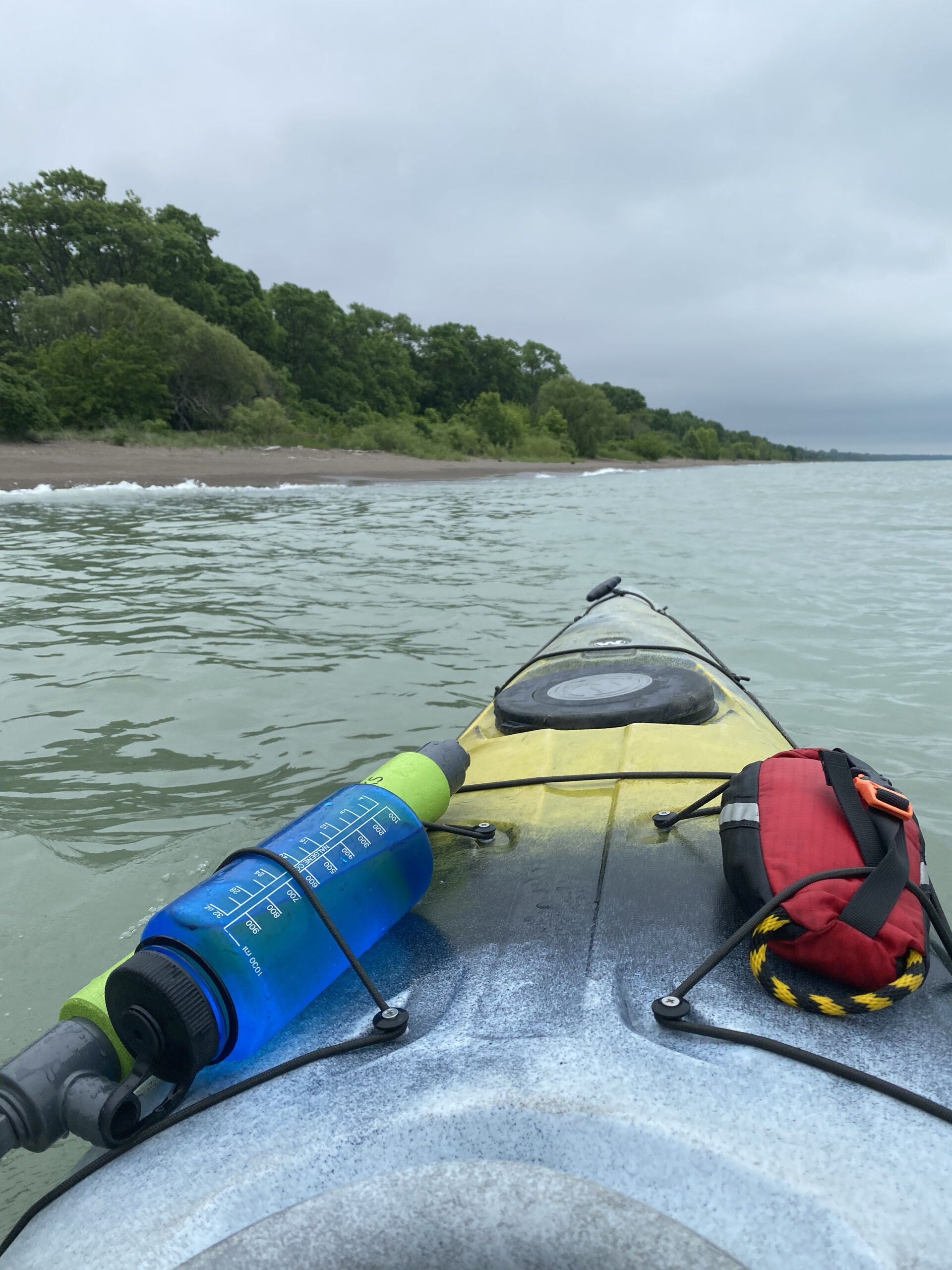 The kayaking itself was fantastic, and as I cruised down the beach, people waved and smiled from their respective cottages. I'm typically someone who always is listening to music or has a podcast on the go, but I was as content as can be for about two hours just listening to the sound of the water and the birds. I remember thinking to myself that there was truly nowhere I would rather be at that moment. 
It's something I'd happily do again because I can officially verify now that the views of Point Pelee National Park never get old!
Bring Your Bike Along for the Ride
There's always been great cycling in this region, but their new Cycling Tourism Map has been a game changer for me in terms of helping me conceptualize routes, and figuring out where to stop along the way. They've currently got six trails outlined for cyclists all of which offer their own unique appeal. 
There's the Windsor Riverfront Trail (Windsor Riverfront & Ganatchio Trail), the Parkway Trail (Rt. Hon Her Gray Parkway: Sandwich to Essex Centre), the Lakeside Trails (Tecumseh & Lakeshore), the Boblo Trail (Amherstburg & Colchester), the Wine Trail (Lake Erie North Shore), and the Pelee Trails (Pelee Island & Leamington). 
Thus far, I've biked from winery to winery in EPIC Wine Country, I've seen Windsor from a different angle through its waterfront trail, I've felt like I was in paradise on Pelee's trails, and most recently, I tackled the 65 or so kilometres on the Parkway Trail which was a fun, relatively flat, picturesque route. It's a nice mixture of trails and roadways, and a fair amount of bridges as well, some of which even skirt over highways. 
Break Out the Discs at Lakewood Park Disc Golf  
For those who don't know, disc golf is played very much like regular golf, it's just a very different methodology to get from start to finish. I was lucky enough to have disc golf ambassador extraordinaire, Ron, by my side, and he showed me the ropes very quickly. 
One thing I will say, it's an easy game to become proficient at, though difficult to master. All that to say, if it's something you want to try, go for it! The growth that I did in just one round was mind boggling to me. At first, I was just trying not to embarrass myself, and by the end I was making key shots and high fiving Ron.
Lakewood Park Disc Golf is the only disc golf course west of St. Thomas, and it's a great spot to learn as it isn't a terribly long or challenging course by disc golf standards. A large part of it is just the excuse to be outdoors, soaking up the rays and laughing amongst friends. Before you depart, you're going to want to stop by Lakewood Ice Cream as well and treat yourself  to a scoop!
Paddleboard up Pike Creek (or Out on Lake St. Clair) at Urban Surf Co. 
Urban Surf Co. is a well oiled machine when it comes to paddleboard rentals (and they also do kayaks as well, by the way). You make a reservation ahead of time, check in, head down to the loading dock, get an instructional demo if it's your first time, then you're off to the races. 
From the dock, you can head to right towards Lake St. Clair, or to the left to paddle up Pike Creek. I personally went to the left, and was thrilled with my choice because it honestly felt like I was traversing a small Dutch village as opposed to a creek in Windsor, Ontario! Houses backed on to this quaint stretch of water and overhanging trees were everywhere. 
As they note on their site, "the warm sun, fresh air and beautiful water is a combination that just can't be beat. Paddle Boarding is one of the easiest sports to learn and we have a fleet of SUPs ready to go." 
I'd recommend taking your time with this activity and really soaking it all in – no pun intended!
Take Flight at the Canadian Aviation Museum 
My grandfather served in WWII in the Canadian Air Force and so to be able to spend some time here was very meaningful for me. The Canadian Aviation Museum is jammed to the brim with aircrafts, each with their own story to tell. After I spent some time perusing the hanger, I headed outdoors as I was taking part in a flight experience. 
I flew with an instructor in a plane that my grandfather would have trained on before being deployed, and it was quite literally one of the coolest experiences of my life. This may not be what you think of when you hear "outdoor adventure," but sitting there with the cockpit open and looking over Windsor and Detroit – well that sure felt like outdoor adventure to me. 
I wrote all about my experience at the Canadian Aviation Museum if you want to read more about it, but it's something I'll never forget. Especially as we did about 5 minutes of acrobatics, some of which I captured and made into a short video. 
Outdoor Adventure, Your Way 
What I hope is abundantly clear is that when it comes to outdoor adventure in Windsor Essex Pelee Island, there's a little something for everyone. In fact, the tourism board recognizes that as well, and they've got a magnificent library of potential outdoor adventures that you'll find right here. However you choose to approach it, I can almost guarantee that you're in for a lot of smiles, as you actively explore a region that is oh so worth exploring.