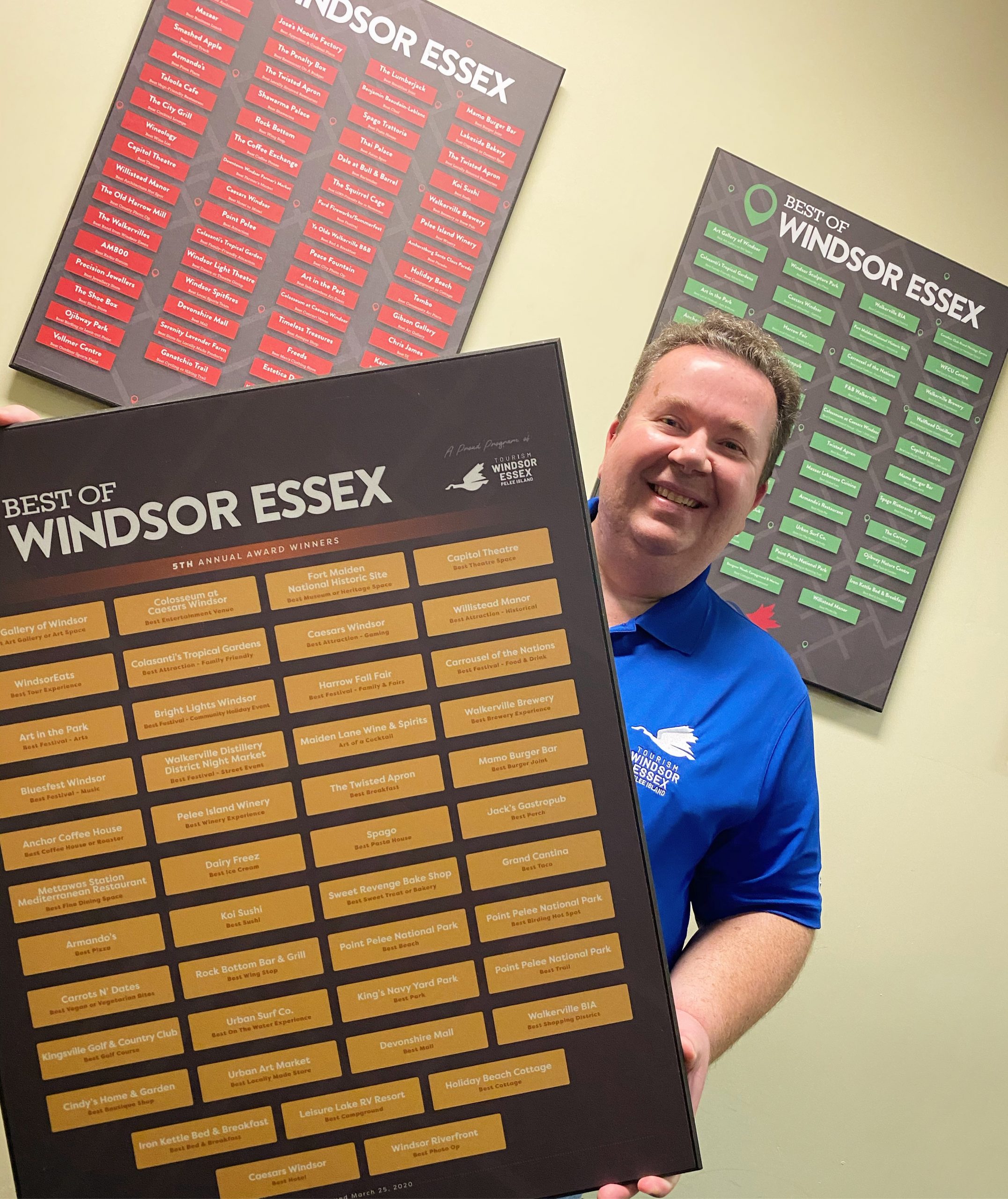 Announcing the Winners of the 5th Annual Best of Windsor Essex Awards
Wednesday June 17th, 2020
Tourism Windsor Essex Pelee Island is pleased to announce the winners of the 5th Annual Best of Windsor Essex Awards as voted at bestofwindsoressex.ca.
"As our tourism businesses continue to pivot their business and service options, it is more important than ever to celebrate the positive stories in our region, and help locals and visitors alike start planning where they plan to explore when they feel it is safe to do so" said Gordon Orr, CEO of Tourism Windsor Essex. "Now more than ever our small businesses need marketing support and awareness – and our Best of Windsor Essex Awards can be used as to propel their message."
Voting happened between February 3rd and February 23rd, 2020 with the goal of putting together the most comprehensive list of the "best things to see and do" in the region. This year saw over 12,600 votes – a record breaking numbers of voting in categories including the best in: Arts & Entertainment, Attractions & Events, Drink, Food, Outdoor Adventure, Shopping, Stay, and Photo Op.
Finalists and winners will be able to use this campaign to differentiate their business, increase their visibility, validate their achievements, and act as a strong testimonial of their offerings. Furthermore, this campaign has created an authentic list that is expected to resonate with visitors, giving Tourism Windsor Essex the opportunity to highlight some of the best of what the region has to offer.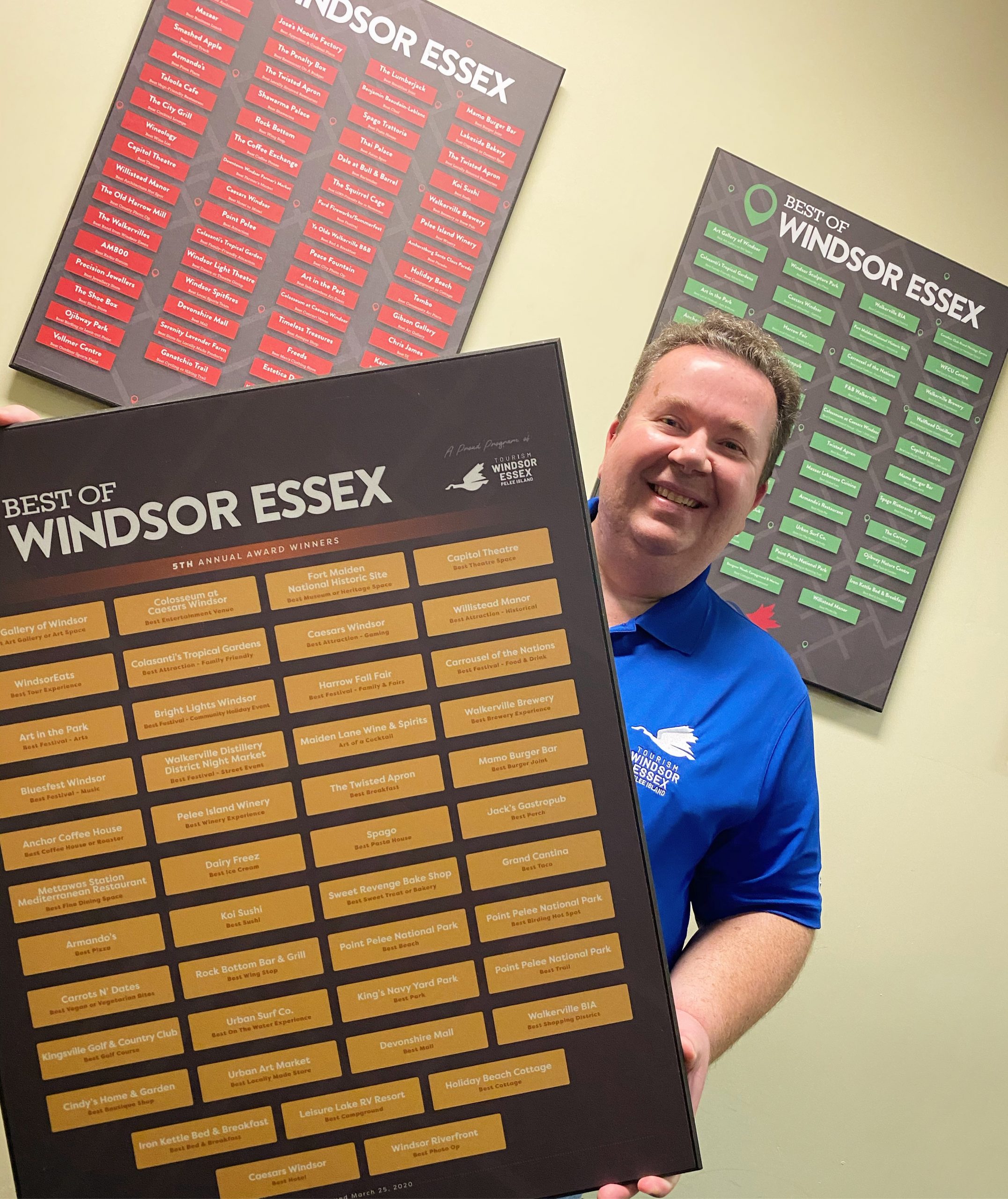 "Now in it's fifth year, by the number of votes received you can see how much locals love to celebrate what they think is great and unique about our region! You can also see how much Windsor Essex businesses and their fans have embraced the Best of Windsor Essex Awards as a way to establish themselves as leading tourism operators in our region" said Orr. "Our goal from the Best of Windsor Essex Awards is to showcase iconic experiences, hidden gems, and everything in between. Use this list as a great way to explore Windsor Essex!"
Winners were originally scheduled to be announced on Wednesday March 25th during a live event which was cancelled due to the COVID-19 pandemic.
Winners were announced during a Facebook live event at facebook.com/visitwindsoressex. Each winner will receive a commemorative plaque, a letter of congratulations and bragging rights, included in our 2020/2021 Official Visitor Guide, and branding at bestofwindsoressex.ca. This specifically designed site will feature a mini-profile and photo of each winner and a highlight of the top 5 finalists per category.
Media Contact:
Jason Toner
Director of Marketing & Communications | Tourism Windsor Essex Pelee Island
519.819.4039 | [email protected]