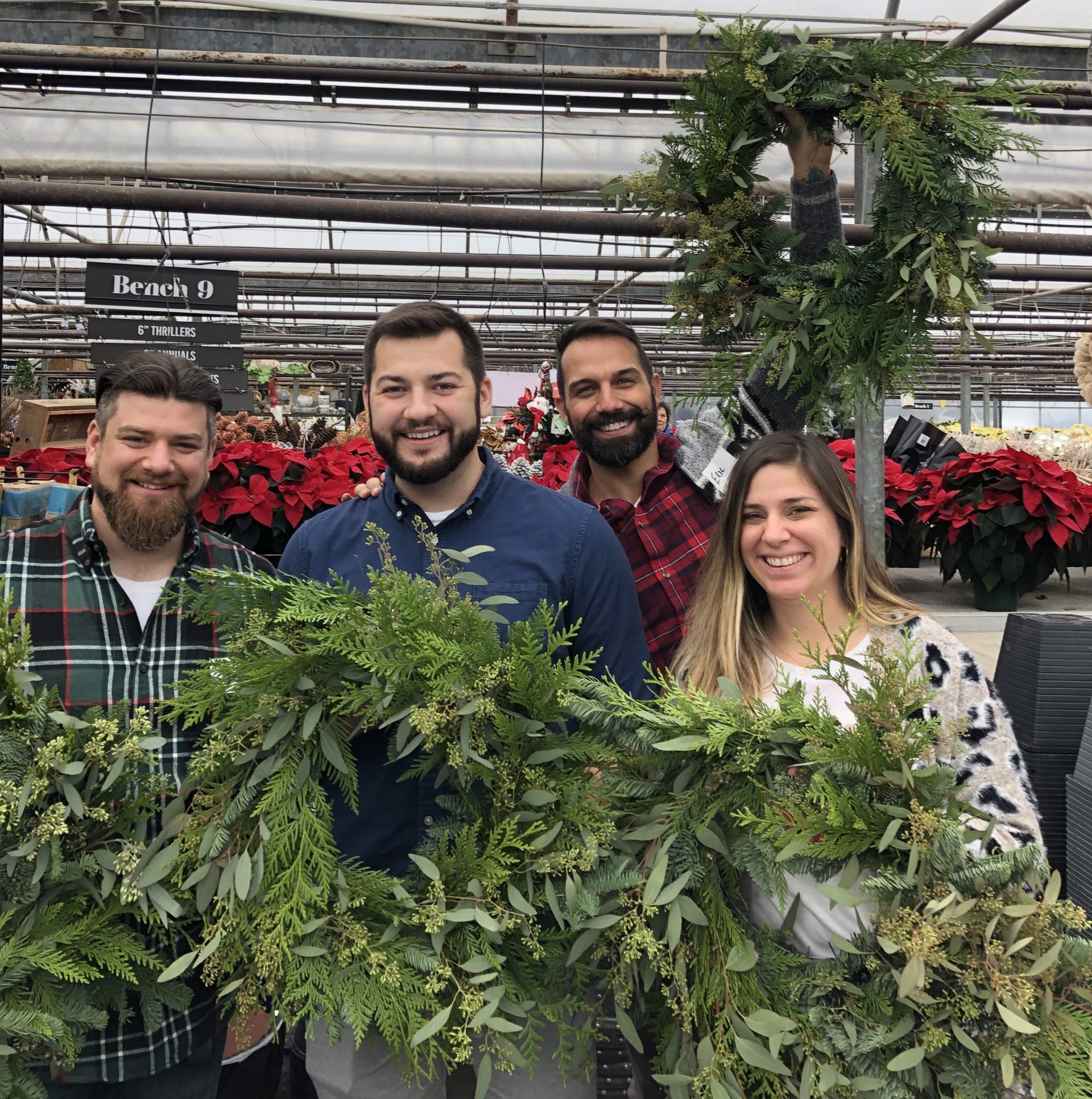 Tuesday December 31, 2019
A Weekend In Windsor Essex
By Jacob & Eric | December 31, 2019 

Where can you have an excellent weekend getaway within an hour of Downtown Detroit?! Though there are several options to choose from, we picked a weekend on the shores of Lake Erie spending the night in Kingsville, ON –  "Canada's Southernmost Town"! 
Our group of four, hailing from Metro Detroit, began our journey crossing over the Ambassador Bridge – taking in a great view of two great border cities! We continued south of Detroit making our first stop at Wolfhead Distillery in Amherstburg. Wolfhead is Windsor-Essex's newest distillery since the 1930s prohibition era (of which the Windsor-Detroit area was an important area for, but we will save that trip for another weekend)!
At Wolfhead we were greeted to a tasting flight of 6 options that they distill in-house – an excellent whiskey, a vodka, a grapefruit vodka, a banana vodka, an apple caramel whiskey, and a coffee whiskey. We enjoyed the coffee whiskey enough to purchase a few bottles! The food at Wolfhead was also great – upscale pub food ranging from burgers to salmon and everything in between. Being that we were in Canada, we did opt to add a poutine into the mix. We wrapped up our tour of Wolfhead by stopping in the distillery room and getting a look of where all the boozy magic happens! 
We made our way through the countryside of Essex County, passing through Kingsville on to Anna's Flowers for a hands-on class experience where we made our own holiday wreaths! The four of us were stationed at a table with a wire frame and box of greenery placed in front of us – needless to say, the instructors were amazing at helping us turn these otherwise ordinary items into beautiful wreaths. We left with a new skill, some amazing holiday decorations, and the smell of fresh cut cedar! 
It would not be the quintessential Southern Essex County weekend trip without some stops at the wineries. Our first winery stop of the weekend was at the largest and oldest winery and tasting room in the area – Pelee Island Winery. Our tasting host was excellent at explaining several of the wines and also introducing some of us to ice wine. We left with a few bottles of Lola – Pelee Island Wineries sparkling rose! 
It was now time to check-in! Our weekend headquarters was The Grove Hotel in Downtown Kingsville. The moment you walk into The Grove Hotel you know you're in a special building. The historic building was built in the mid-1800s and has a rich history. It currently is a 20-some odd room boutique hotel right in the heart of Kingsville, surrounded by various restaurants and shops. Each room is uniquely designed – so if you stayed there at least 20 times, you could have 20 unique experiences! 
We headed down the street for a quick pint at The Grove Brew House – a brewery and restaurant – FYI: our rooms came stocked with other craft beers from the region. We did have a moment before dinner to sit down, crack open a cold one, and enjoy what The Grove Hotel and their local breweries had to offer.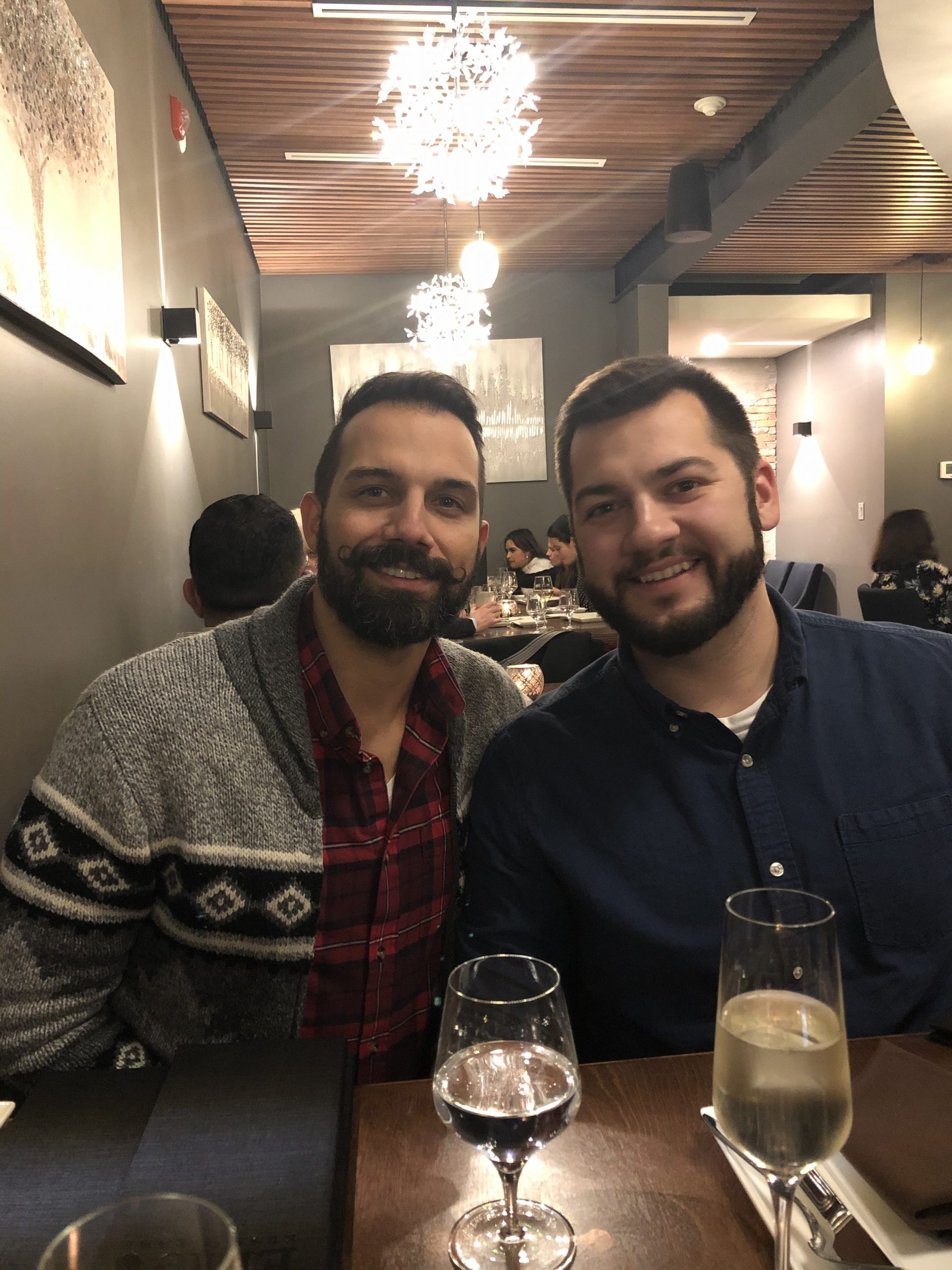 There is no shortage of great dining experiences to come by in Downtown Kingsville. We chose to dine at Elite Restaurant which was a fine dining experience just steps from our hotel. From house-made pasta with seafood, grilled salmon and even a mouthwatering fillet, each of us enjoyed our meals at this Main Street restaurant.  That was a wrap for day one of our Kingsville weekend experience!
Day 2
After a restful sleep at The Grove Hotel, we were able to walk right across the street for a delicious breakfast at Marina's Lil' Diner.
The food was great and the service was excellent – there was some kind of unique Canadian hospitality, dare we say "Southern" Canada hospitality. Marina even came out of the kitchen and was sure to stop by and greet each and every table and make sure the food was top-notch!  
Keeping spirits high, we headed across the street to Dutch Boys Chocolate Shop. OH MY GOSH this chocolate shop and the passion that the owner, Cor, puts into his work in second-to-none! We were enchanted with Cor's stories and fully invested passion in making impeccable chocolates – sourcing the finest ingredients in the world and spending hours making sure everything is perfectly made! There were plenty of hand-carved chocolate creations, including many of the bird species that Point Pelee National Park is known for. After our visit to this chocolate shop it would come to no surprise that it was rated as the best chocolate shop in Canada! Yes, right in Kingsville, Ontario was the best chocolate shop in the country! 
The fun did not stop there – we headed some 15 minutes by car away to Blimey's British Shop. Again, who would have thought such a shop existed in a small town in Southwestern Ontario! Blimey's is a shop filled with all kinds of goods from the UK – garments, chocolates, confectioneries, books, etc. You name it, they've got it! 
We had so much fun wandering through the shop and seeing all the unique food & gift items!
Just down the street in Harrow is Colio Estate Winery. We stopped in to their tasting room where a very hospitable host took us through Colio's most popular wines including another delicious sparkling Rose under the label Lily.  What a delightful way to start the afternoon here at one of Essex County's founding wineries.  
Our last stop before heading back to the US was GL Heritage Brewing Company. We were blown away again by this family business. The hospitality and community-oriented approach that GL Heritage puts into their beer and their overall company was truly amazing. 
From the backstory of their founding that Jennifer and Terri were able to share with us, to the great beer that they are making, we were very impressed! It was the perfect pint to end our weekend trip in Essex County and we definitely can't wait to return to see what's next! 
Our couples weekend in Essex County was nothing short of fun! We enjoyed exploring all there is to do south of border and hope that you will too!