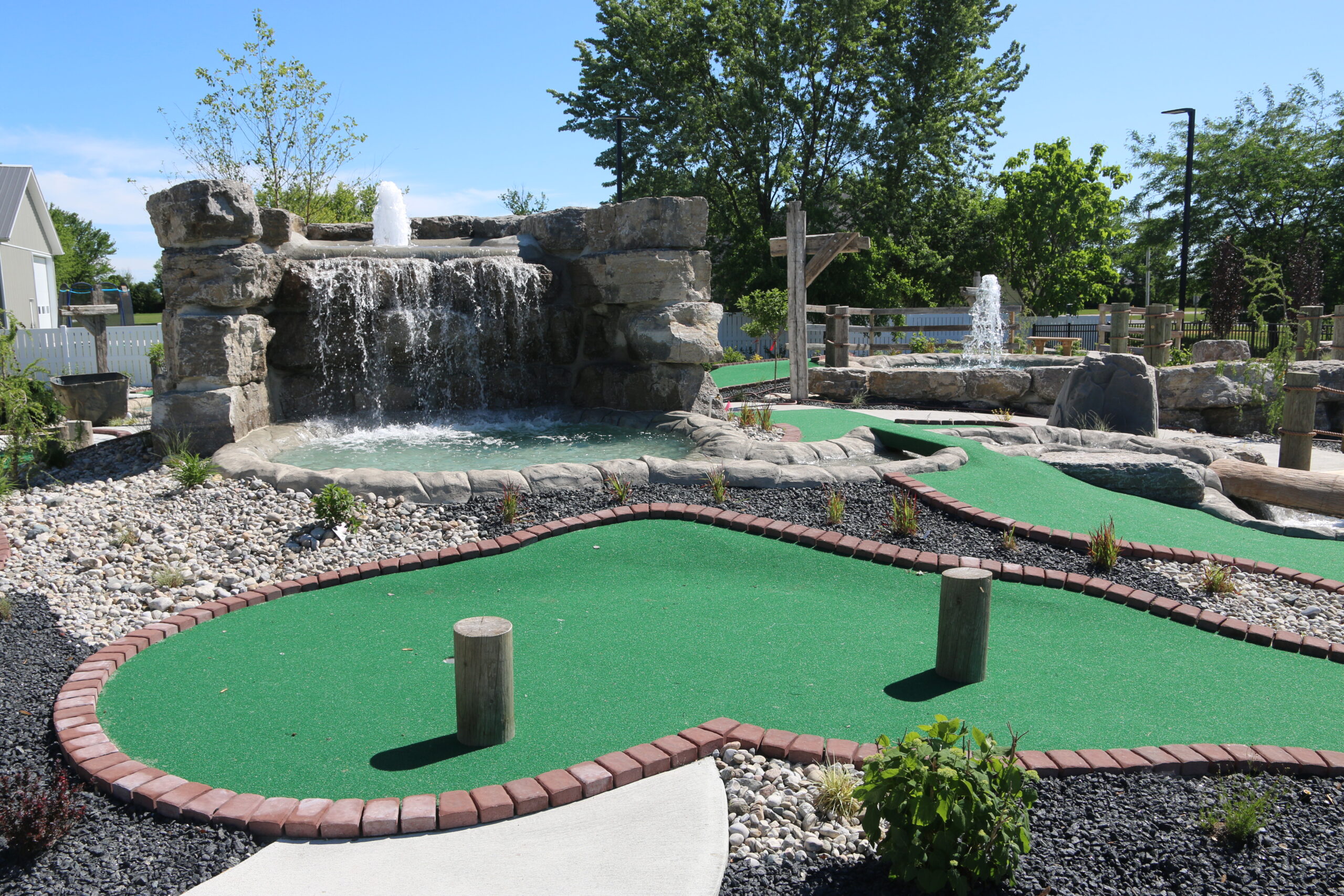 Ure's Mini Golf
Ure's Country Kitchen is a family owned and operated convenience store and restaurant established by Randy and Laurie Ure. A lot has changed since we started out in 1988 including our three children growing into adults and the birth of our first grandchild. Aside from that our business has expanded to include "Ure's Ice Cream Parlour and Cafe"and our latest adventure "Ure's Mini Golf".
Ure's Mini Golf is proud to present our brand new mini golf course! Come on out to enjoy 18 holes of fun and excitement. This course features 2 streams, 4 ponds, 5 fountains, and a waterfall coupled with breaking greens and fairways ensuring this 'putting' course is "All About The Fun". This course is designed and built by Harris Miniature Golf, the leader in course design and construction, having built over 800 courses worldwide! The course is also handicap accessible for the outside 10 holes.
Come on in and enjoy the relaxed friendly atmosphere while you devour a delicious home cooked meal or pass by on your way to one of the many great attractions Southwestern Ontario has to offer! You will always find a friendly smile, a great story, and amazing service at Ure's.
Hours
Sunday - 8:00am - 8:00pm
Monday - 8:00am - 8:00pm
Tuesday - 8:00am - 8:00pm
Wednesday - 8:00am - 8:00pm
Thursday - 8:00am - 8:00pm
Friday - 8:00am - 8:00pm
Saturday - 8:00am - 8:00pm
---