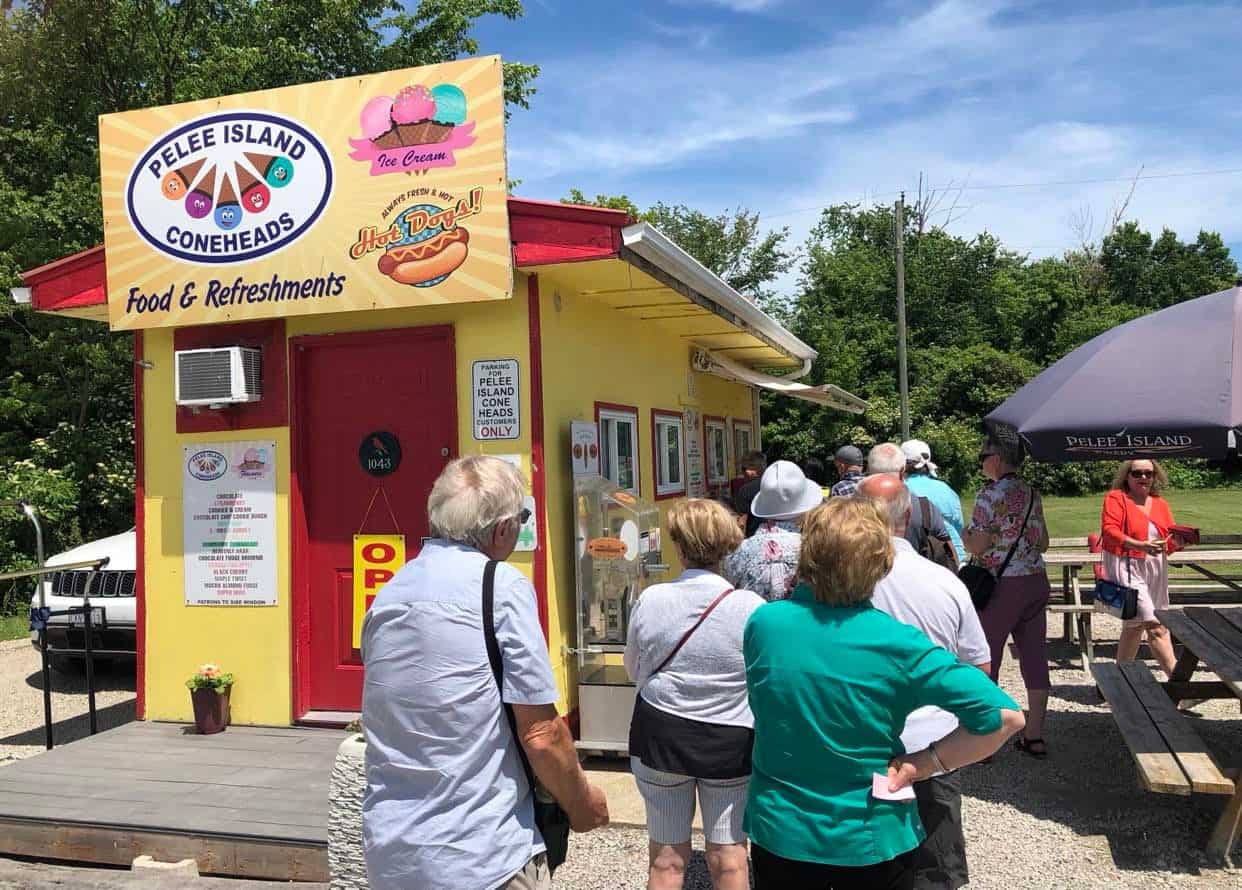 Pelee Island Coneheads
Pelee Island Coneheads is a quaint ice cream stand with friendly island service. Conveniently located across from the ferry terminal, Pelee Island Coneheads serves up hand scoop Canadian-made hard ice cream including dairy free vegan ice cream options! Besides the traditional flavors of Vanilla, Chocolate and Strawberry, you can indulge in flavors such as Blueberry Cheesecake, Cookies & Cream or a Caramel Praline.
In addition to mid-afternoon ice cream, Pelee Island Coneheads offers other tasty treats such as 100% gluten free hot dogs and sausages if you are in need of a larger snack after a day of exploring. If you're in need of a little "pick me up" after an adventure then you can also grab a fresh brewed coffee or fresh spot of tea! Lavender tea served up hot or cold is a great way to feel connected to our beautiful Lavender fields located in the heart of our island!
Open during the summer season:
Monday: 11 a.m.–4 p.m., 6:30–8 p.m.
Tuesday: 11 a.m.–4 p.m., 6:30–8 p.m.
Wednesday: 11 a.m.–4 p.m., 6:30–8 p.m.
Thursday: Closed
Friday: 9 a.m.–4 p.m., 6:30–8 p.m.
Saturday: 9 a.m.–4 p.m., 6:30–8 p.m.
Sunday: 9 a.m.–4 p.m., 6:30–8 p.m.
---