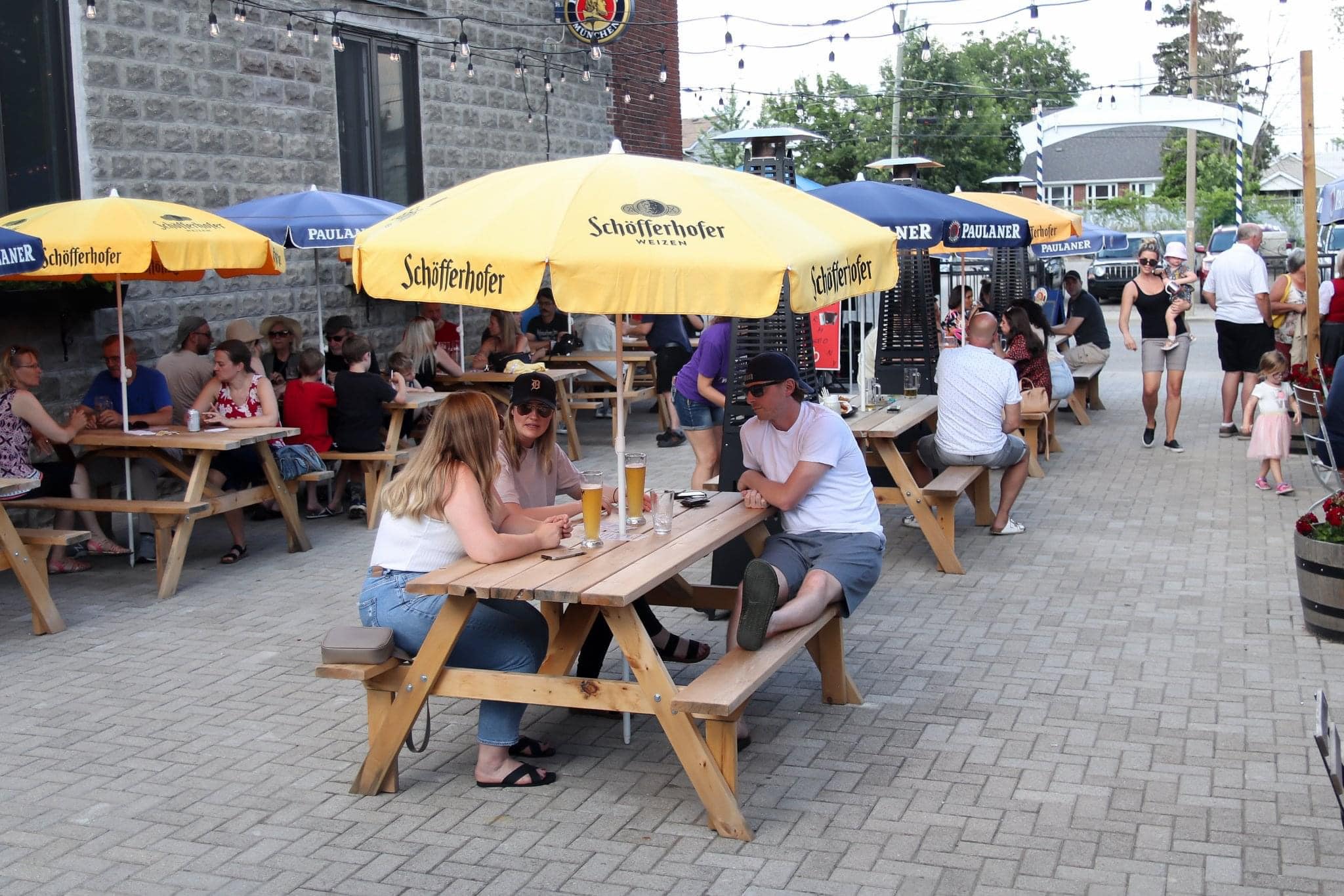 Heimat Biergarten + Restaurant
At the Heimat, we are a family owned and operated restaurant located in the heart of Ford city.
We have been proudly serving our community since 2015, providing German and Bavarian inspired dishes. Our newly renovated patio is the perfect spot to enjoy a meal with your family or have a large gathering with friends. We also offer buffet options for large reservations and offer special traditional events like Oktoberfest and Carrousel of the Nations Bavarian Village. 
Our large dining area is family friendly and we welcome large groups.
We hope to see you soon!
History:
For over seven years, Ryan and Tracey Stiller have been operating the Heimat Biergarten. The German word Heimat translates to home in English, and that's exactly what Ryan and Tracey seek to capture at their restaurant.
Heimat aims to be a small piece of Bavaria right here in Windsor-Essex, with all the furniture imported directly from Germany, and the food inspired by traditional and modern German cuisine. The restaurant started out of an absence at the time for a German community centre in Windsor. Ryan and Tracey started their Biergarten to give the German people of Windsor-Essex a place that they could call 'Heimat' and enjoy traditional foods, all while sharing their culture with the rest of the county.
Heimat strives to bring as much authenticity to their restaurant as possible. From the design and furniture in the Biergarten, to their traditional food and beverages, as well as the authentic clothing and practices of the entire staff, after walking through Heimat's gate, you will feel like you are truly in Bavaria.
Food:
As Heimat's beautiful Biergarten will make it look like you've left Canada, the food will actually make you feel like you're in Bavaria. Heimat Biergarten strives to capture both the traditional and modern German cuisines.
From their authentic Schnitzel dinners to their new smash burgers, Heimat strives to create delicious meals based on original recipes and ingredients from Germany.
Heimat's menu is always being updated, as new and interesting recipes are sent from family and friends in Germany. Additionally, their menu is also reflective of the current season, with different dishes in the summer and winter months.
Hours
Sunday - Closed
Monday - Closed
Tuesday - Closed
Wednesday - 4:00pm - 9:00pm
Thursday - 4:00pm - 9:00pm
Friday - 4:00pm - 10:00pm
Saturday - 4:00pm - 10:00pm
---