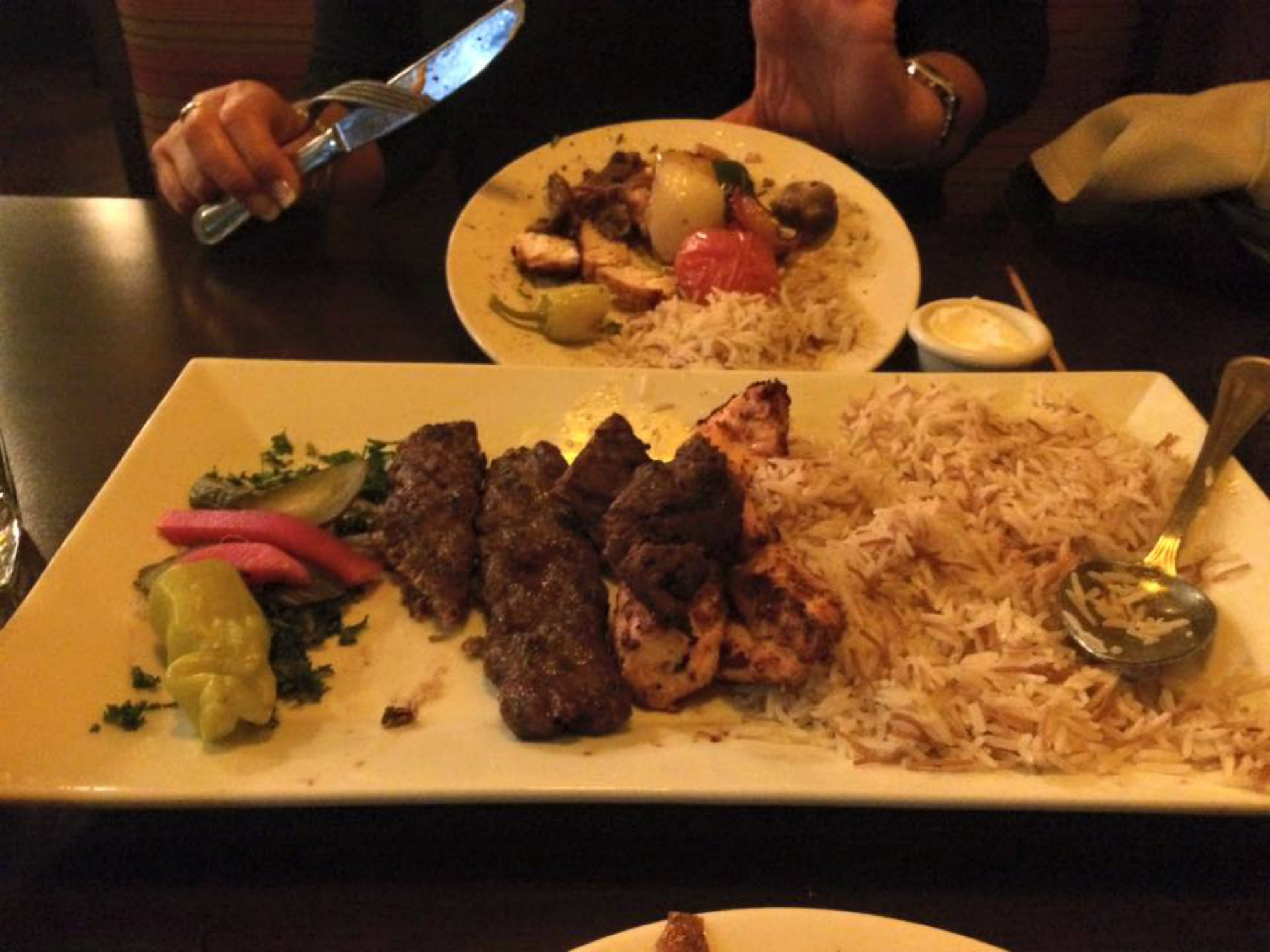 Tabouli by Eddy's
Tabouli offers a fine dining and truly Mediterranean dining experience.  Their authentic flavors, luxurious atmosphere and ethnic flare deliver the ultimate Lebanese feast of Mediterranean and Middle Eastern cuisine.  At Tabouli, you'll discover a wide range of tantalizing and healthy meals including their home style grilled meats marinated in traditional all-natural spices, herbs and sauces, delicious salads, warm homemade flat breads and succulent sweet pastries.
Traditional Lebanese Cuisine:
Since he was 14 years old, Eddy Hammoud has been working in the food industry. Eddy's time working in restaurants helped him develop a strong passion for food, and in 2014, he and his father opened Eddy's Mediterranean Bistro at 420 Tecumseh Road East. After five successful years at his first restaurant, he expanded to Tecumseh where he started Tabouli by Eddy's and he decided to focus specifically on authentic Lebanese cuisine.
Eddy saw his new restaurant as an opportunity to make something new and different in the Lebanese cuisine space in Windsor Essex. Tabouli by Eddy's seeks to prioritize the guest's dining experience, through its high-end venue, quality ingredients, and exceptional customer service. It aims to be the perfect spot for everyone to enjoy delicious meals.
High Quality Ingredients:
When it comes to food preparation, Eddy and his staff's philosophy is quite simple: to never serve food that they would not eat themselves. As part of the mission to create a high-end Lebanese dining experience, Tabouli by Eddy's exclusively uses fresh, quality meats and produce. In addition to their ingredients, Tabouli by Eddy's also strives to make their dishes healthy. By avoiding excessive sauces, and focusing on seasonings instead, they aim to create tastier and healthier dishes.
The food at Tabouli by Eddy's is based in traditional Lebanese Mezze. As such, there is a large variety of dishes to choose from, like their Chicken Shish Tawook, Beef Shish Kabob, or their Kafta. With so many options to pick from, and everything being made from premium ingredients, there is always something for everyone to try at Tabouli by Eddy's.
Hours
Sunday - 1:00pm - 9:00pm
Monday - 11:00am - 8:00pm
Tuesday - 11:00am - 9:00pm
Wednesday - 11:00am - 9:00pm
Thursday - 11:00am - 10:00pm
Friday - 11:00am - 11:00pm
Saturday - 1:00pm - 11:00pm
View Our Menu
---