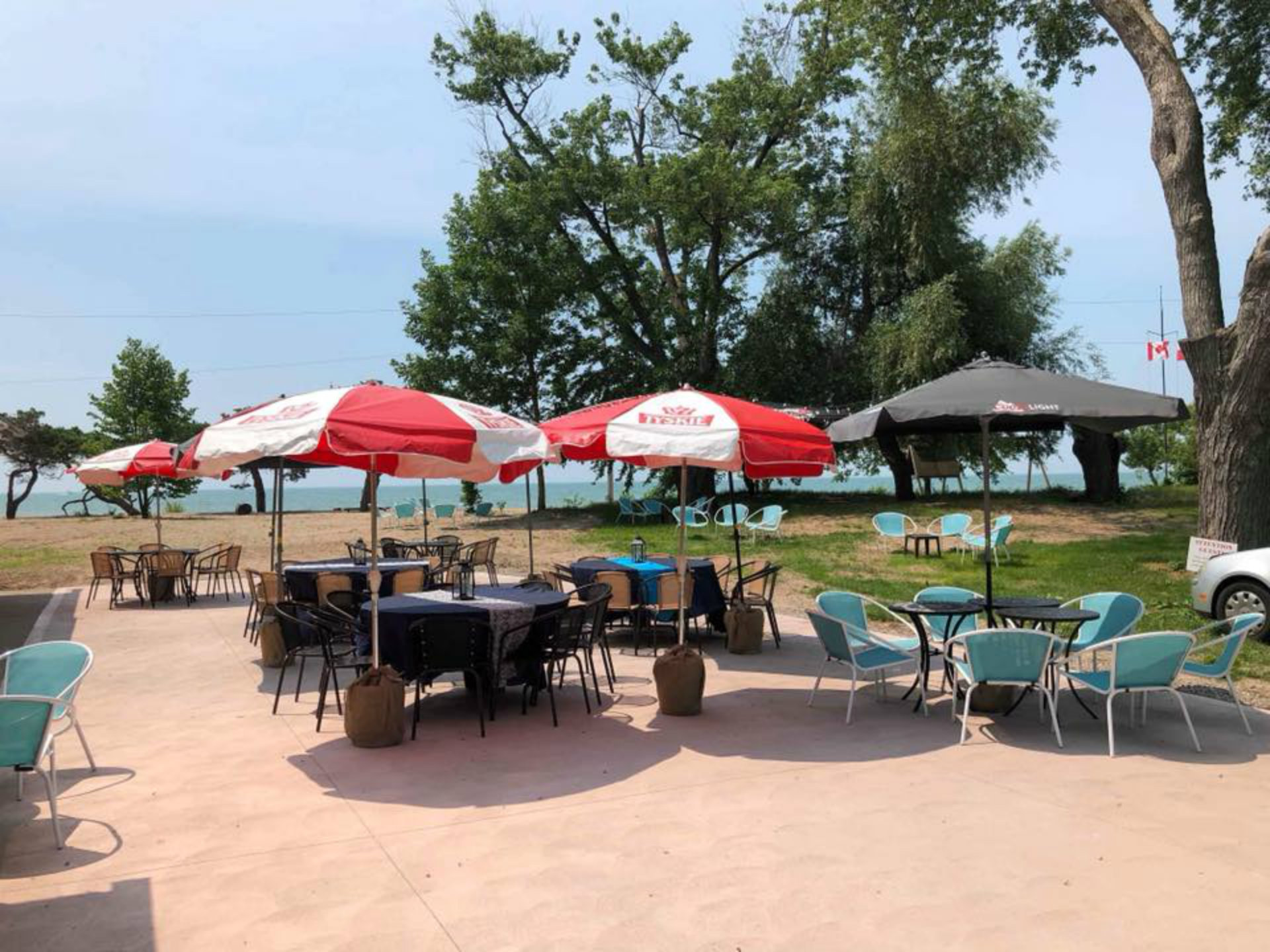 Polish Beach Club
Make a trip out to Colchester for a day in the sun!  The Polish Beach Club offers a beautiful and relaxing atmosphere for all!  Leave your worries behind while you enjoy Polish food, drinks, beach volleyball, ping pong, bonfires, and the waves of Lake Erie.  Private rentals available.  Open seasonally.
For almost 100 years, the Polish Peoples Home Association has been supporting and promoting Polish culture in Windsor Essex. They opened the Polish Beach Club at 697 Fox Place in Harrow to create a space of rest and relaxation for the Polish community. While the club was originally intended to be exclusive to the Polish community, its gates soon opened up to everyone as they saw an opportunity to share their culture's delicious food with Windsor Essex.
The Polish Beach Club is a dining experience like no other. Located less than 50 meters from the water, Polish Beach Club provides its guests with a magnificent view of Lake Erie.
The Polish Peoples Home Association strive to make the Polish Beach Club a place to foster and build community within Windsor Essex. Through live music performances, beach volleyball tournaments, and a variety of other community activities, Polish Beach Club hopes to be a place for everyone in Windsor Essex to come together and enjoy their beautiful views and wonderful foods.
Polish Flavours:
While you watch a breathtaking sunset over Lake Erie, you can simultaneously enjoy delicious Polish food, like traditional sausages, schnitzel, cabbage rolls, and pierogis.
Whether you order one of their classic menu items, or their weekly special, every dish from Polish Beach Club tells a story about their culture. Every item at Polish Beach Club is from a different area in Poland, and the ingredients used within each dish is reflective of its specific region.
The menu at Polish Beach Club encapsulates the heart of Polish cuisine. From the fresh ingredients designed to give a bold and tangy flavour, to the seasonings that bring a sharp kick to the food, every dish from the Polish Beach Club is sure to take your taste buds on an adventure.
Hours
Sunday - 12:00pm - 8:00pm
Monday - Closed
Tuesday - Closed
Wednesday - Closed
Thursday - Closed
Friday - 2:00pm - 8:00pm
Saturday - 12:00pm - 8:00pm
---