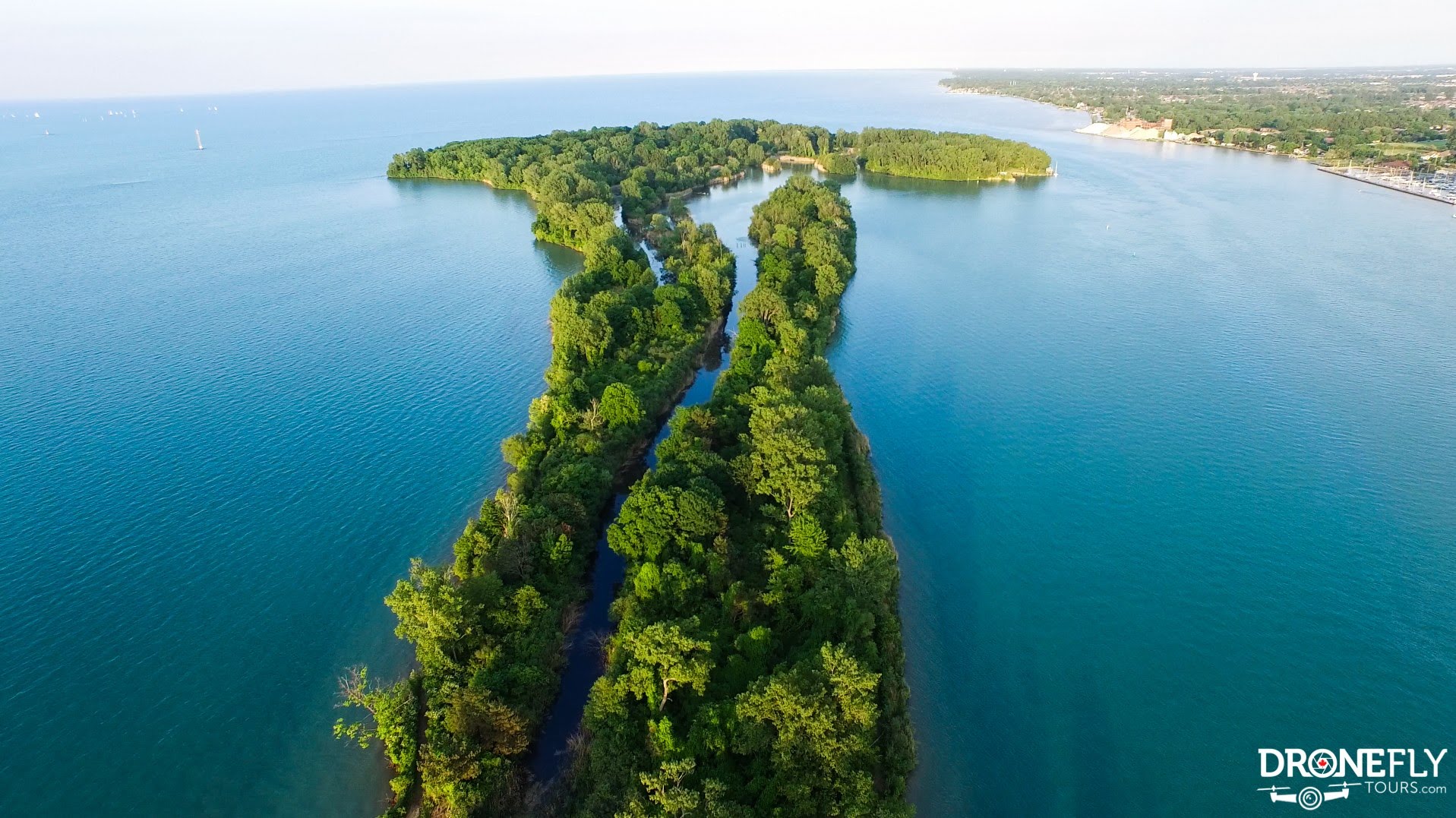 Peche Island
Peche Island, a 100-acre island was purchased by Hiram Walker in 1883. Walker used the island for a summer place, and his buildings included a stable, large home, greenhouse, and icehouse. The property was sold in 1907. The City of Windsor acquired the land from the Province of Ontario in 1999. It is now a naturalized park with walking trails and can be accessed by boat. Highlights: Naturalized Island Park with Walking Trails and Docking Facilities. Amenities: Picnic Tables and Washroom.
The City of Windsor offers tours of Peche Island.  Tours operate on select days during the week and weekend, weather permitting, from June to early October.   Tours begin each day at 10am and the last ride to the island takes place at 2pm.  Tours leave the marina on the hour and return from Peche Island on the half hour.  The last tour back from the island is at 3:30pm.
Cost for the round trip is $7.75.  Pre-registration is highly recommended.  Anyone interested can reserve a spot by calling 519-255-1161.  Pets and larger personal items such as bikes are not permitted due to safety and capacity concerns.  Guests are asked to arrive 15 minutes prior to their departure time to sign a waiver, review two safety videos and be fitted for a personal flotation device.  Parking for tour guests is on-site at Lakeview Park Marina.
Highlights:
Naturalized island park with walking trails
Docking facilities
Picnic tables
Washroom
---