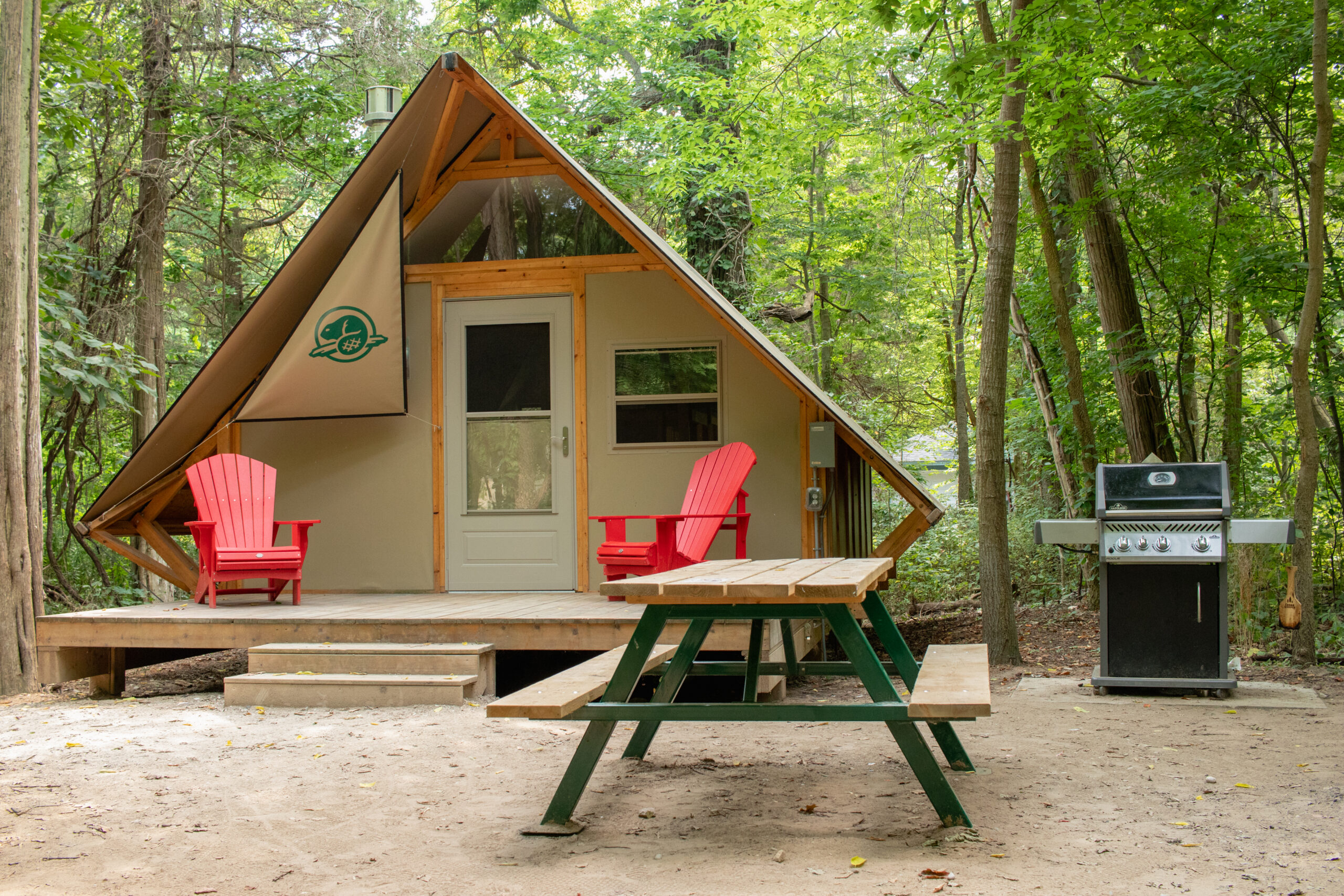 Otentiks at Camp Henry: Point Pelee
Point Pelee National Park is currently open daily 7am – sunset. All trails in the park are available and some washroom facilities are open (Blue Heron, White Pine, Visitor Center and Tip).  Please follow the below safety guidelines when attending. Point Pelee National Park is currently receiving higher than expected attendance, and long waits into the park may exist at peak times.
No alcohol consumption allowed on site
Please follow the posted speed limits on trails and roads
Please follow posted Parks Canada signage and follow proper social distancing
When visiting, if possible it is encouraged to take your trash and recycling with you to alleviate your impact on the park
---
Stay in comfort and convenience under the canopy of the Carolinian Forest.
oTENTiks are a unique Parks Canada accommodation providing a relaxing, comfortable and easy way to camp! A cross between an A-frame cabin and a prospector tent, on a raised wooden floor, these permanent shelters are ready for your arrival. There are 24 oTENTik nestled in the heart of Point Pelee, making them a great base to explore all the park has to offer.
Reserve an oTENTik online or by phone:
https://www.pc.gc.ca/en/voyage-travel/reserve
Reservation Line: Call 1-877-RESERVE (1-877-737-3783)
---