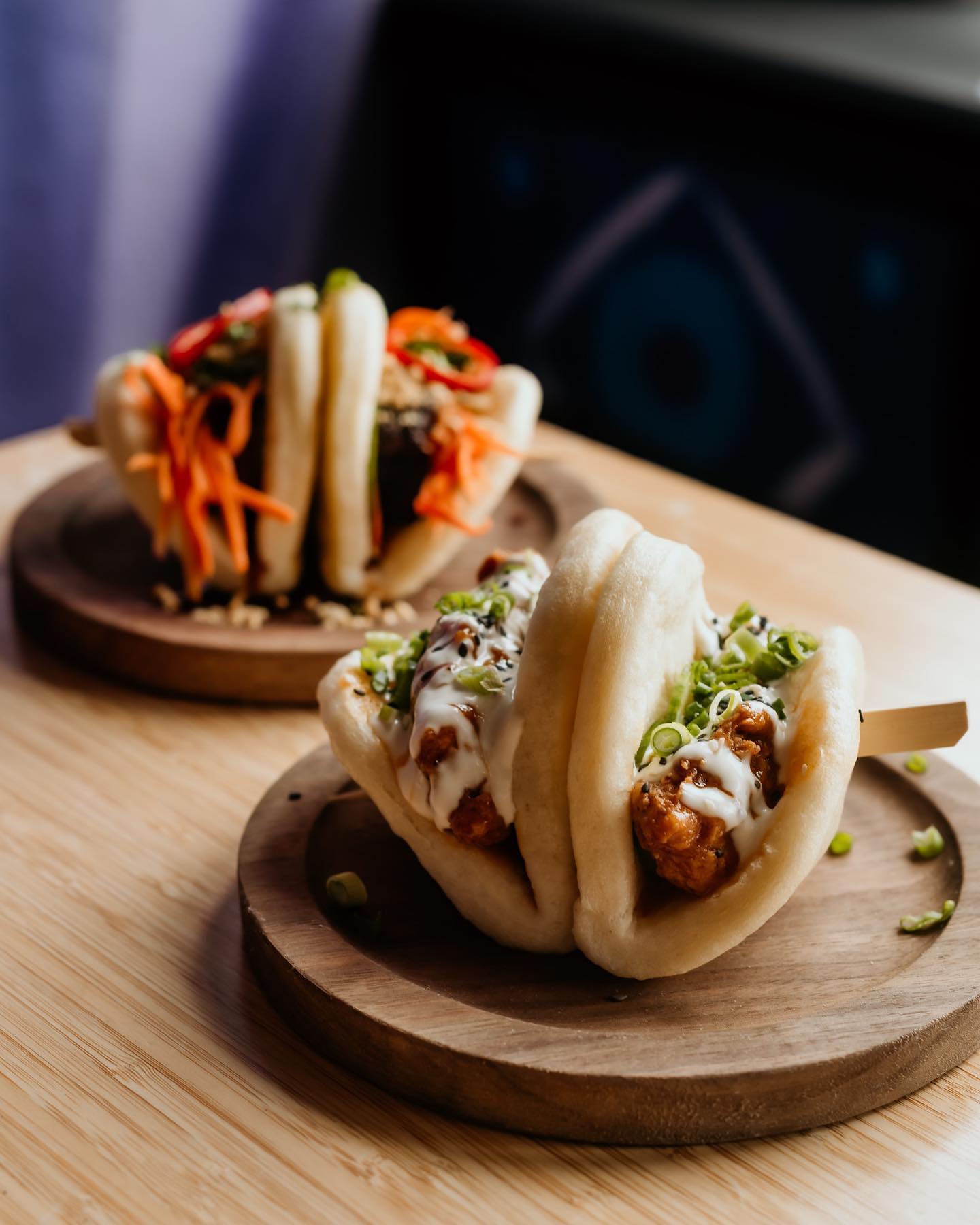 El Diablo
At El Diablo, you can mix things up, try new dishes and appeal to your own tastes.  Spend more time laughing, reminiscing and enjoying each other's company while trying unique appetizers, entrees and desserts.
Creating Something Unique:
For four years, John and Bridgette Perciballi have been creating Asian and Latin American fusion at their restaurant, El Diablo. Located at 16 Main Street West in Kingsville, El Diablo is a restaurant that is described by the owners as "having no limits". Both John and Bridgette have been working in the culinary arts and hospitality industries since they were teenagers. With both Bridgette's certification as a Red Seal Chef, and John's degree in business management, they saw an opportunity to create something completely unique in their hometown.
The core of El Diablo is the Perciballi's favourite kinds of cuisine, Asian and Latin American. While their food is inspired by these forms of cuisine, they make an effort to emphasize that these are not the limits of their menu. El Diablo strives to create a nouveau cuisine experience that prioritizes good and unique food above all else.
Their menu has dishes inspired by food from Asia, Mexico, and South America. While they may find inspiration for their food across the globe, they try to ensure that their ingredients are locally sourced. John and Bridgette love their hometown and hope their restaurant can not only support other local businesses, but actively be a reason for people to visit and explore Kingsville.
Nouveau Cuisine:
Through locally sourced ingredients, fresh meats and vegetables, and a passion for creating unique dishes, El Diablo seeks to create a menu that inspires people to try new things. With dishes like their Taiwanese Pork Belly Bao Buns, their Tuna Tartare tacos, or their Thai Basil Fried Rice Bowl, there is a lot of different variety for customers to enjoy.
In addition to their flavourful foods, El Diablo also has a vast drink menu, with a list of custom cocktails and beers from local breweries and distilleries. Whether you stop in for just a drink or a full meal, the staff at El Diablo hopes your experience introduces you to new and unique flavours.
Hours
Sunday - Closed
Monday - Closed
Tuesday - 4:00pm - 9:00pm
Wednesday - 4:00pm - 9:00pm
Thursday - 12:00pm - 9:00pm
Friday - 12:00pm - 10:00pm
Saturday - 12:00pm - 10:00pm
View Our Menu
---