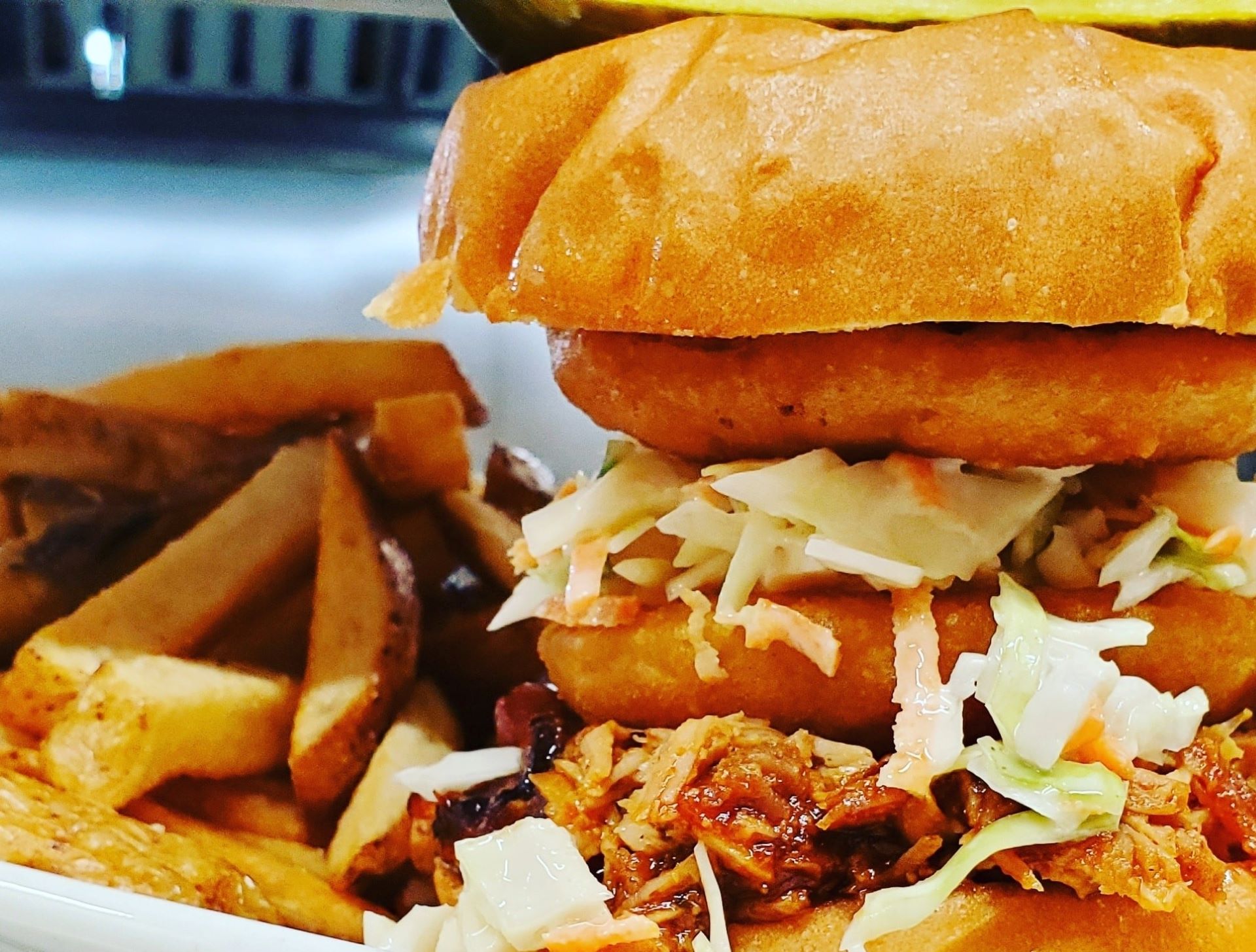 Crave Family Grill & Pub
Crave Family Grill & Pub replaces Gilligan's as Leamington's go to for the best food and family friendly atmosphere.  The local lunch spot continues to offer a wide selection on the $10 Lunch Menu, tax included!  Check out new creations like bacon wrapped perch, nutty chicken salad, Irish waffle fries and mac and cheese with pulled pork along side your old favorites, the Big Burrito, their signature clubhouse with roasted turkey and of course, burgers.  With a new focus on Lake Erie Perch, this uptown hot spot is sure to satisfy your craving.  Serving local craft beers with 1/2 price wings every night after 7pm.  Save room for dessert – salted caramel chocolate chunk skillet cookie with ice cream!
Closed between the hours of 2:00pm to 4:30pm Monday through Thursday.
Hours
Sunday - 11:00am - 10:00pm
Monday - 11:00am - 10:00pm
Tuesday - 11:00am - 10:00pm
Wednesday - 11:00am - 10:00pm
Thursday - 11:00am - 10:00pm
Friday - 11:00am - 10:00pm
Saturday - 11:00am - 10:00pm
View Our Menu
---