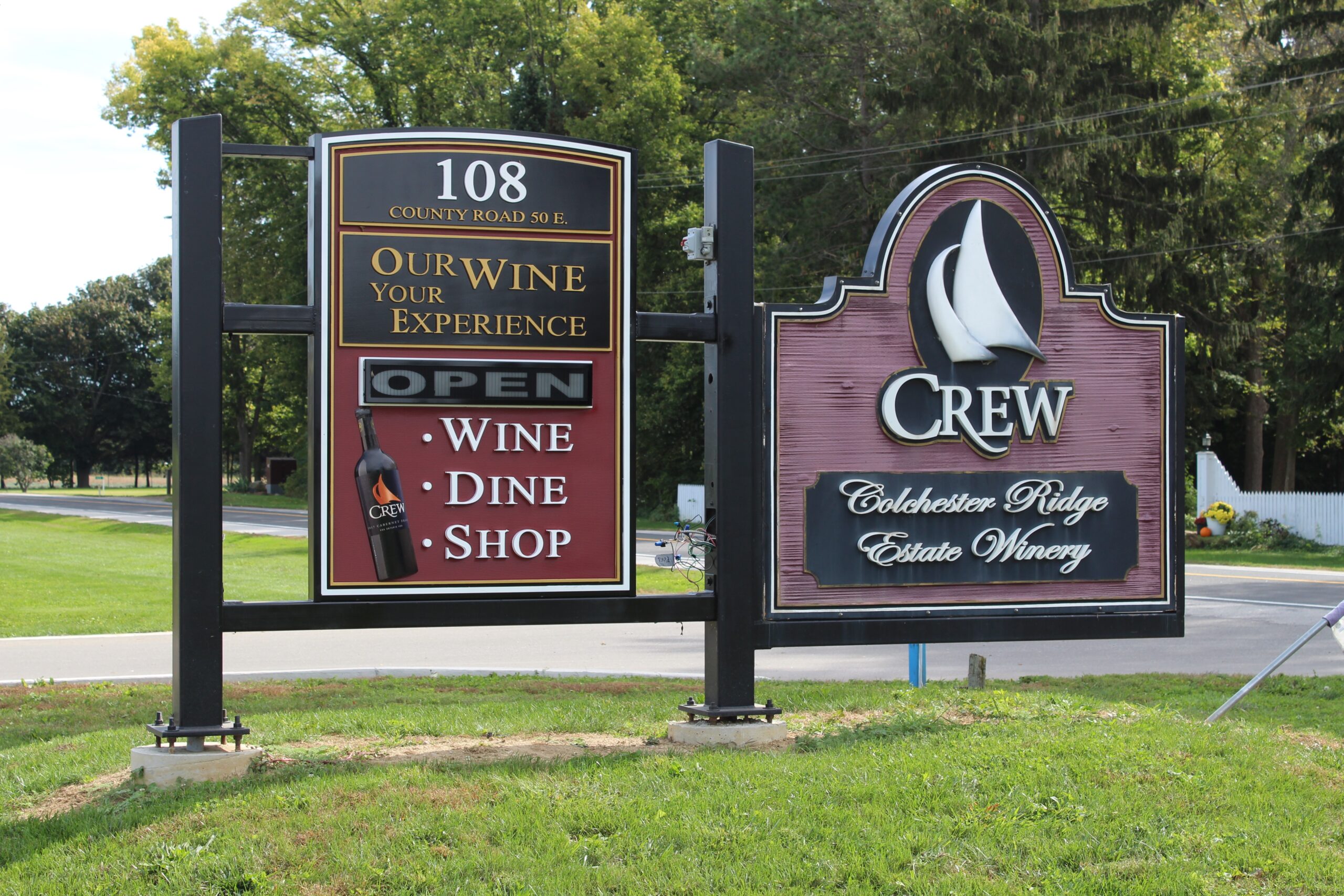 Colchester Ridge Estate Winery (CREW)
Colchester Ridge Estate Winery, or  "CREW" as they are readily known, was established in 2001 by the husband-and-wife team of Bernie and Nancy Gorski. They are proud to offer friendly and informative wine tastings, artisanal Ontario cheeses, whimsical retail items and so much more. Sit back, relax, and savour the adventure at CREW.
From the vineyard to the winery to your table, each of their wines is unique and represents the experience and talent of each member of the CREW. Let us customize your experience as they welcome you to wine, dine and shop. Their small lineup of quality, VQA wines are approachable and fun, and best enjoyed on days ending in Y. Please contact us or visit our website for current hours, menus and upcoming events.  Their state-of-the-art event centre is available for all your celebrations year-round!
Our Wine. Your Experience.
CREW is on standby if you have any questions at all.
Hours
Sunday - 10:00am - 8:00pm
Monday - 11:00am - 5:00pm
Tuesday - 11:00am - 5:00pm
Wednesday - 11:00am - 5:00pm
Thursday - 11:00am - 7:00pm
Friday - 11:00am - 8:00pm
Saturday - 11:00am - 8:00pm
View Our Menu
---