Canadian Transportation Museum & Heritage Village
*The Canadian Transportation Museum & Heritage Village is closed for the winter and will reopen on February 16th, 2023.*
Welcome to the Canadian Transportation Museum & Heritage Village (CTMHV); one of the most interesting tourist attractions in Southern Ontario.
We are situated on a 100 acre site housing one of the largest transportation museums in Ontario, a Heritage Village with over 20 buildings dating from 1800s-1920s, and the only Ambulance museum in Canada. We offer rental facilities for all sorts of occasions including weddings and we host many fundraising shows and events throughout the year which are open to the public.
As a registered charity and not-for-profit organization, our dedicated volunteers, members and staff continually support the organization's development and growth as a valued community hub and keeper of historical treasures of Canada South.
Guided tours are available at 10 am or 1 pm. Self-guided tours take place at all other times during the day.
Our 50s Diner is open Thursday through Sunday from 8 am to 2 pm.
View more here: https://www.youtube.com/watch?v=UuHE9HoyXO8
Address: 6155 Arner Townline, Kingsville, Ontario, N9Y 2E5
Hours
Sunday - 10:00am - 3:00pm
Wednesday - 10:00am - 3:00pm
Thursday - 10:00am - 3:00pm
Friday - 10:00am - 3:00pm
Saturday - 10:00am - 3:00pm
---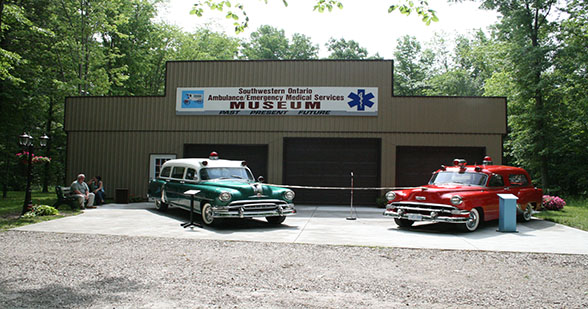 You May Also Like
249 Sherk St, Leamington, ON, N8H 4X7
---
---
---
---
Visiting Windsor?
Don't forget to check out these places.
Plan Your Stay