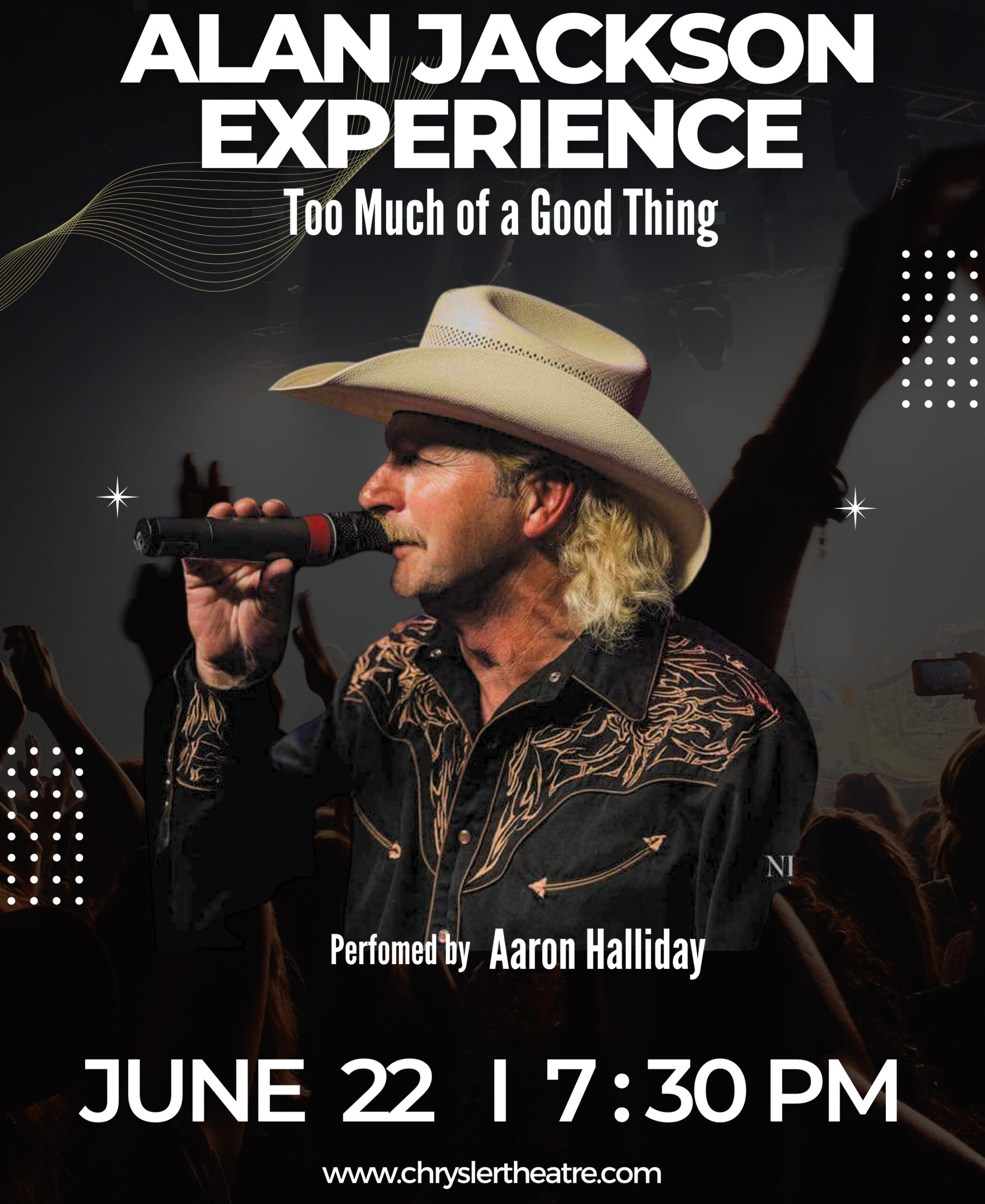 Saturday June 22, 2024 to Saturday June 22
The Alan Jackson Experience. Too Much of a Good Thing
Event Website
Following another successful International tour, Canadian Recording artist and International Singer Songwriter Association Entertainer of the Year Award winner, Aaron Halliday, returns to Canada in 2024 with the increasingly popular Tribute to Country Music Icon Alan Jackson!
Showcasing many of AJ's 40 #1 hits and more!
Including a few of Aaron's original releases which are similar to AJ's style!
It truly is an Alan Jackson Experience.
Venue: Chrysler Theatre
201 Riverside Dr. W
Windsor, ON Canada
Phone: 519.252.6579