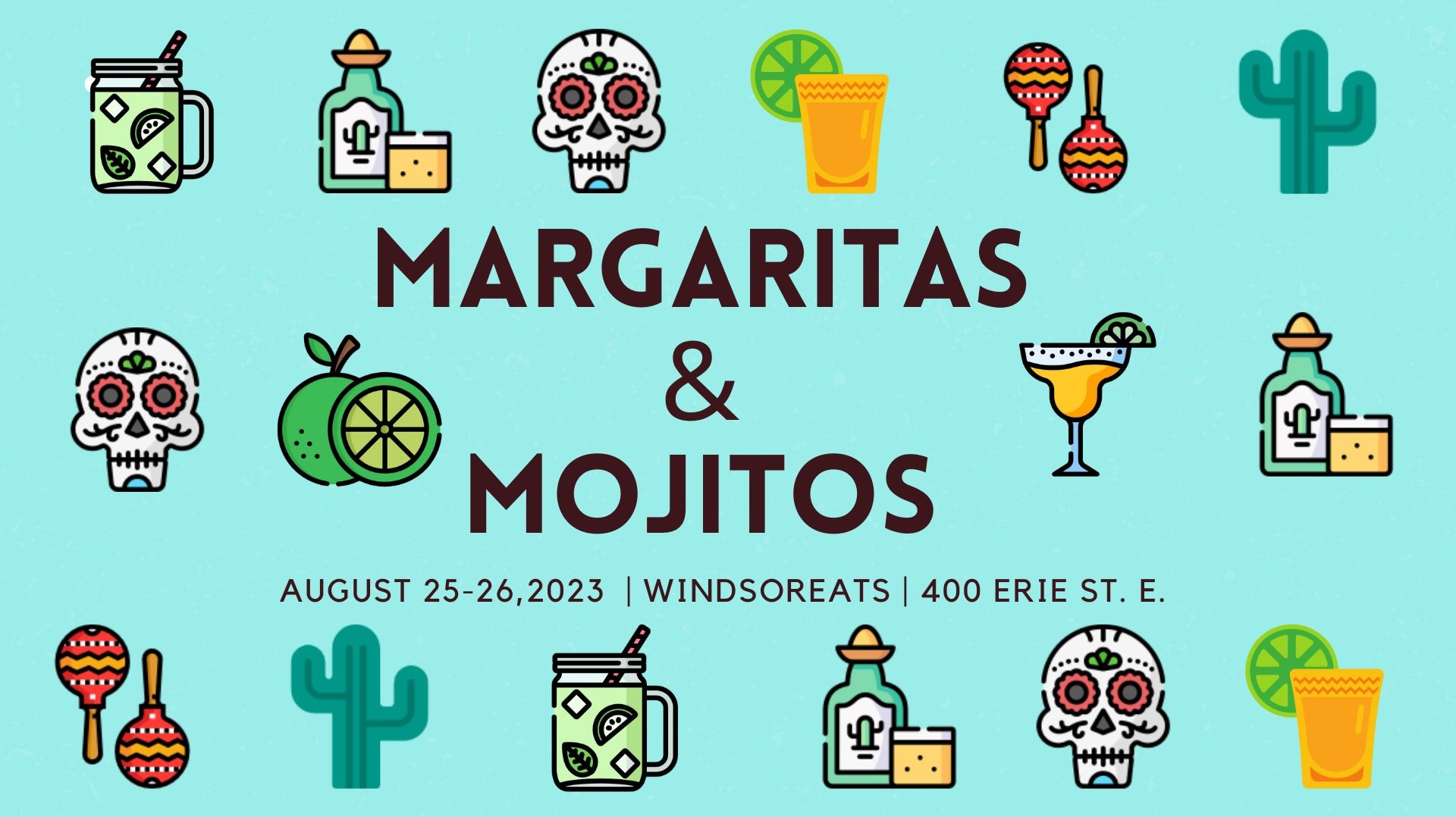 Friday August 25, 2023 to Saturday August 26
Margaritas & Mojitos
Cost: Free Entry
Event Website
WindsorEats is hosting another Margaritas & Mojitos party!  They'll be transforming their menu to be all about margaritas and mojitos with 12 different types of each on the menu.
While subject to change, some of the recipes they'll be slinging are:
– vanilla margaritas
– strawberry shortcake margaritas
– jalapeno margaritas
– green tea & cucumber mojitos
– pineapple mint mojitos
– summertime mojitos
– blueberry mojitos
– and more!
On Saturday August 26, Margaritas & Mojitos will coincide with the Doggy Days of Summer event from 12 to 6pm to celebrate National Dog Day.
Venue: WindsorEats
400 Erie St. East, Suite 3
Windsor, Ontario N9A 3X4 Canada