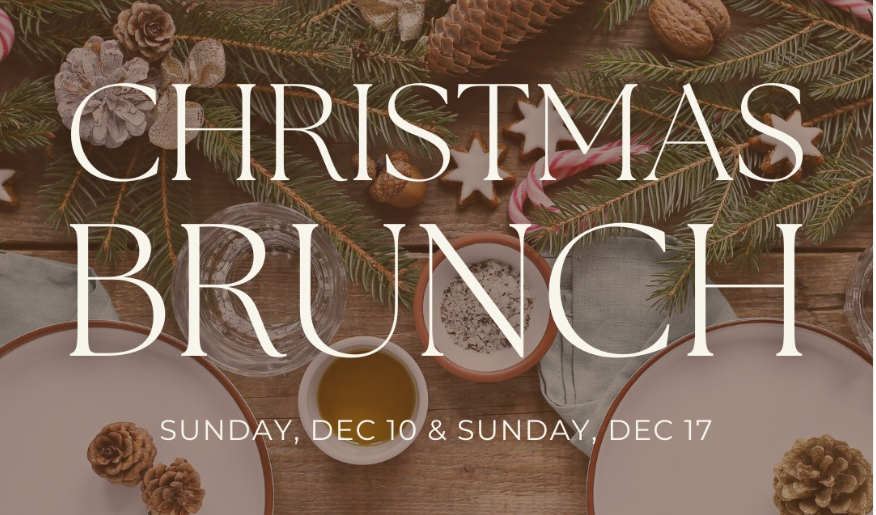 Sunday December 10, 2023
Christmas Brunch at Magnolia
Event Website
Indulge in a Festive Christmas Brunch at Magnolia Ranch!
Celebrate the joy of the season with a flavourful Christmas Brunch at Magnolia Ranch. Immerse yourself in the festive atmosphere and savour the flavours of the holidays with a specially crafted menu, featuring Magnolia Signature Waffles.
Menu Highlights
Magnolia Signature Waffles: Indulge in our signature waffles, topped with a delightful array of seasonal fruits, syrups, and whipped cream.
Festive Brunch Buffet: Enjoy an extensive spread of holiday-inspired dishes, including a fresh Winter citrus salad, Mint pesto frittatas with toast points, holiday waffles, homemade breakfast sausage patties and Chocolate chip scones.
Hot Beverages: Complement your meal with a selection of hot beverages, from rich coffee to comforting teas.
Two Seating Times:
11:00 AM: Perfect for early risers looking to kick off their day with a festive feast.
1:00 PM: Ideal for those who prefer a leisurely brunch to wrap up the weekend.
Reserve your spot:
Secure your spot for this magical Christmas brunch experience. Limited seating is available, so book early to ensure a place at our holiday table.
Venue: Magnolia Ranch
178 County Rd 50 E
Harrow, ON N0R 1G0 Canada
Phone: 519-796-3113