Windsor Essex is a paddler's paradise – a peninsula surrounded by 3 remarkable water bodies – Lake St. Clair to the north, the Detroit River to the north and west, Lake Erie to the south. There are three great ways to make a splash in Windsor Essex!
In a kayak, the paddler is seated and uses a double-bladed paddle pulling the blade through the water on alternate sides to move forward
In a canoe, the paddler kneels and uses a single-bladed paddle to propel the boat forward.
For stand-up paddleboarding (SUP), a rider stands up on a large board and uses a paddle to move through the water.
Looking to plan your next on-the-water adventure in Windsor Essex? Check out the three zones below – our maps including launch points, tours & experiences and picture perfect vistas.
---
Know Before You Go: Paddlers can only be out during daylight hours as they have no navigation lights. Permits are not required along navigable waterways.  One can paddle to the U.S., as long as they do not anchor or tie/attach to another boat.  Proper reporting requirements to customs are also necessary.  If you are a Canadian and stay on the Canadian side of the Detroit River, there should be no issues.
Paddle Safety Tips
To make sure that you don't get hurt and to reduce your risk of drowning while paddling here are some safety tips that you need to follow:
Follow rules for watercraft safety
Wear a properly fitting PFD at all times (PFD = personal floatation device)
If you are a beginner, always paddle with a friend
Ensure you have 25m of floating towline, a bailer, a whistle, a light source or reflective item (mirror)
Always bring an extra paddle
Bring a headlamp in case you are out longer than you anticipated
Check the forecast for the day; consider all weather conditions – including wind speed and direction
Be aware of site hazards and regional conditions
Know your skills and abilities – be realistic. Don't be overconfident in the water. Also, know your watercraft, be sure it can match the conditions you will encounter.
Keep your important items in a floating 'dry bag' (ex. cell phone, wallet, keys)
Have a 'Float Plan' – Let someone know your planned route and schedule for the day; when should they expect you back.
Paddling on large bodies of water? Big boats often can't see small vessels like kayaks and canoes, so self-preservation dictates that you paddle like you never have the right of way.
Wear clothes suitable for the water temps AND the weather conditions; paddling in cold water (60 degrees or less) – wear a wetsuit; padding in full sun – bring your wide brimmed hat and sun protection.
Pack nutritious snacks and plenty of water for your trip
Before you go out in open water, test your equipment (your watercraft and your PFD) in a swimming pool to ensure they are in good, working order
Avoid alcohol and drug consumption before and during paddling. These things do not mix well with physical exertion. Wait until you set up camp for the night to enjoy such items.
Attend courses to improve your skills before you head out independently; practice makes perfect and can prepare you for a variety of situations and weather conditions.
Use a reputable, local canoe guide/service to enhance your experience, especially as you are building your skills or exploring new areas
For more information check out Paddle Canada, Start  Boating, and Canadian Safe Boating Council
On The Water Resources
Check out our paddling resources below before you hit the water to make the most of your trip in Windsor Essex!
Blogs
Use our blogs to plan your own paddling adventure! Whether you're a pro out for an exhaustive open water adventure or a novice looking for a fun afternoon with the family. We have tips, tricks and hidden spots to make the most of the paddling options in Windsor Essex!
Explore Our Paddling Routes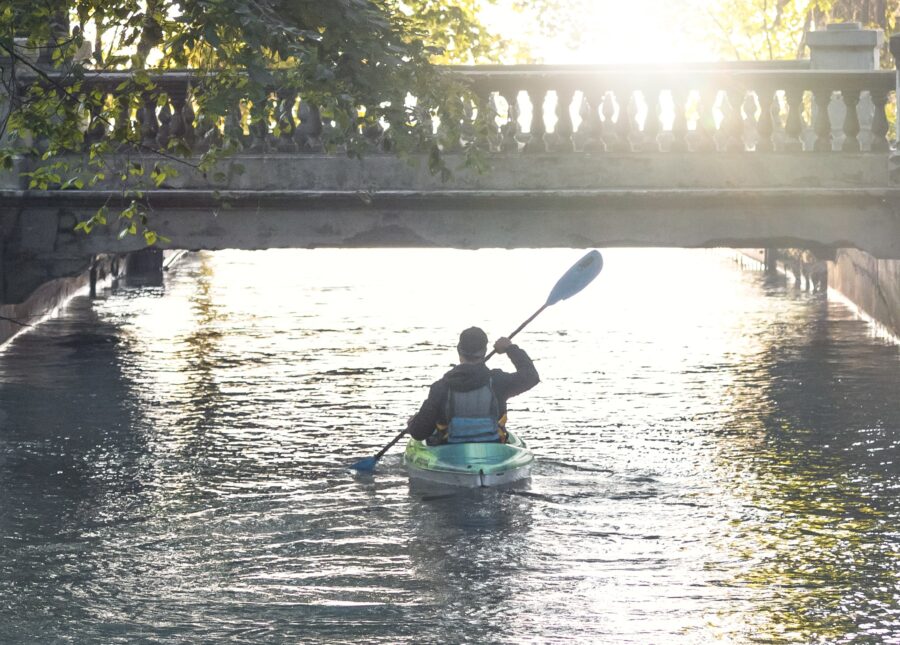 Along the banks of the historic Detroit River, paddle to and explore Peche Island, a naturalized park with…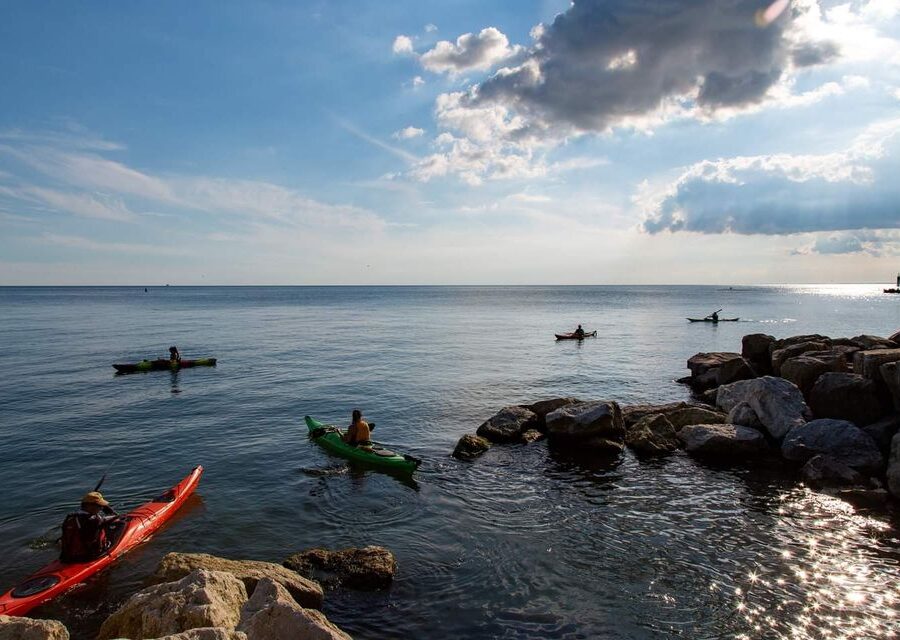 One of North America's Great Lakes, Lake Erie provides for spectacular views of nature, through an expansive shoreline…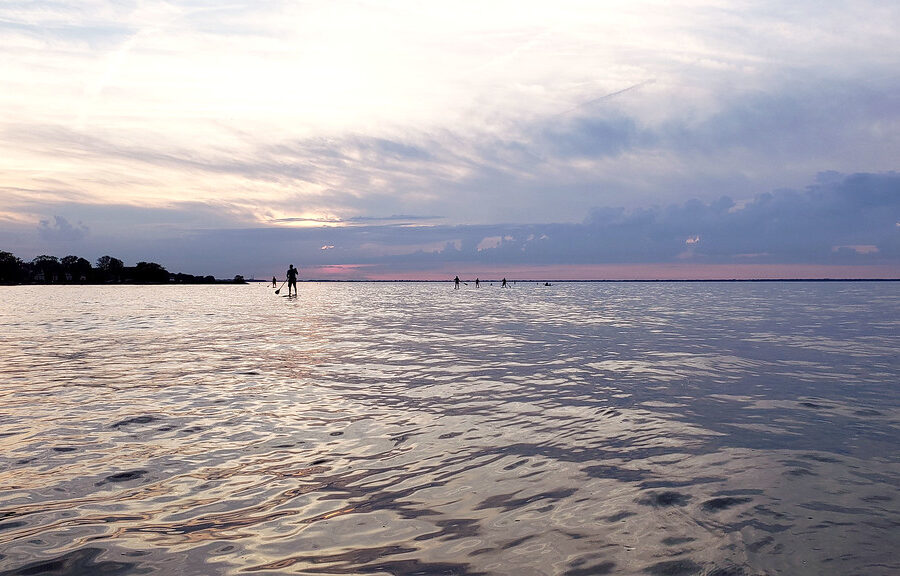 To the north, along Lake St. Clair, there are several worthwhile paddling launchpoints.  Start in the quaint town…
---
Windsor Essex Paddling Map
#DiscoverYQG
Share your cycling adventures with us on Instagram - tag @twepi and use #DiscoverYQG to be featured on our page!