Tourism Windsor Essex Pelee Island is the official Destination Marketing Organization (DMO) for the regional tourism industry. We are a not-for-profit organization that is dedicated to promoting and selling Windsor, Essex and Pelee Island as a remarkable destination for tourist, convention goers and business travelers.
Our Vision:
Windsor Essex Pelee Island will be a top of mind regional tourism destination in Ontario offering authentic and diverse visitor experiences.
Our Mission:
We are the leading tourism industry collaborative committed to enhancing the region's economy and quality of life through:
Supporting industry development and individual operators,
Actively facilitating partner engagement;
Effectively marketing our destination.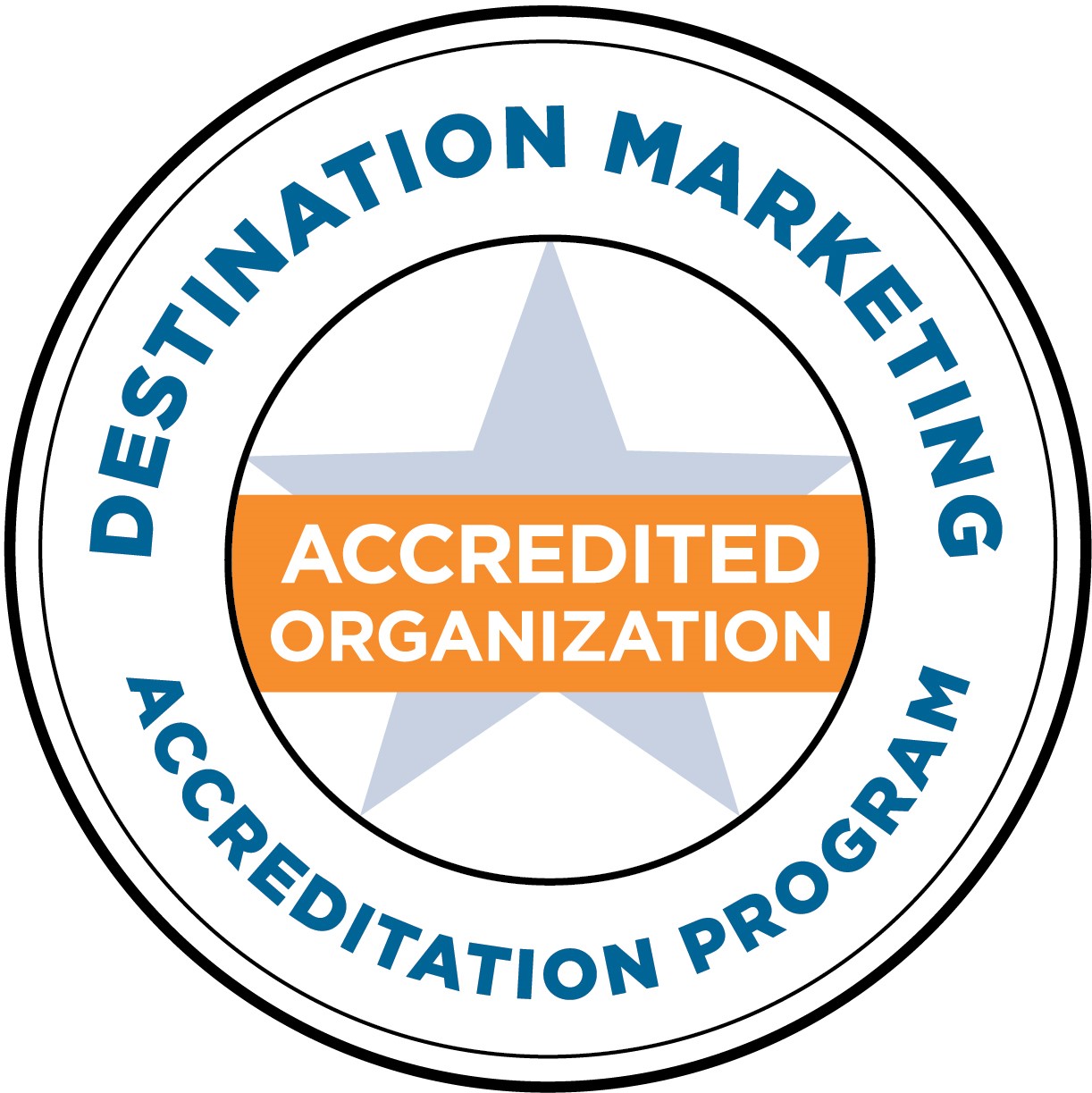 DESTINATION MARKETING ACCREDITATION PROGRAM
Tourism Windsor Essex Pelee Island is proud to have accreditation from the Destination Marketing Accreditation Program (DMAP), an international accreditation program developed by the Washington, DC-based Destinations International (DI). In earning the DMAP accreditation, destination marketing organizations (DMOs) communicate to their community, buyers and potential visitors that their DMO has attained a significant measure of excellence.
DMAP accreditation standards cover a wide variety of topics including governance, finance, management, human resources, technology, visitor services, group services, sales, communications, membership, brand management, destination development, research/market intelligence, innovation and stakeholder relationships.
For additional information on DMAP, visit destinationsinternational.org.
---
Tourism Windsor Essex Pelee Island STAFF
Click here for our staff contact information.
---
Tourism Windsor Essex Pelee Island is currently led by the following Board of Directors
EXECUTIVE TEAM
---
CHAIR
Mayor Crystal Meloche
Town of LaSalle
VICE-CHAIR
Councillor Renaldo Agostino
City of Windsor
Secretary-Treasurer*
Gordon Orr
Chief Executive Officer – Tourism Windsor Essex Pelee Island
*non-voting member
Windsor Essex Pelee Island
*non-voting member
---
Members
Mayor Drew Dilkens
City of Windsor
Warden Hilda MacDonald
County of Essex
Mayor Cathy Miller
Township of Pelee
Councillor Angelo Marignani
City of Windsor
Mayor Dennis Rogers
Town of Kingsville
Danielle Breault Stuebing
Director of Community Outreach Services
Essex Region Conservation Authority
Natalie Lepine
Director, Hotel Sales & Hotel Operations
Caesars Windsor
Tom O'Brien
Owner
Cooper's Hawk Vineyards
Chris Savard
General Manager
Devonshire Mall
ACCOLADES
Tourism Windsor Essex is honoured with being distinguished with the following awards – showing excellence in the tourism industry.
2022 – TIAO Tourism Resiliency Award in Collaboration: Food Services – #ShopYQG and #DineYQG Campaigns
2022 – TIAO Tourism Resiliency Award in Innovation: Resourced Based Tourism and Outdoors – Get Hooked Fishing Tournament
2020 – TIAO Marketing Campaign of the Year (under $50k) – yqgholidays.ca
2019 – TIAO Marketing Campaign of the Year ($50k plus) – Where Can WE Take You Campaigns
2018 – OCTA Culinary Leadership Award
2018 – EDCO Technology New Media Award – Plenty of Reasons Video Series
2016 – OCTA Culinary Tourism Experience Award – EPIC Wine Passport
2016 – Motor City Heritage Area Award of Excellence
2015 – TIAO Tourism Marketing Partnership Awards – Windsor Essex Triennial of Contemporary Art
LAND ACKNOWLEDGEMENT
We acknowledge that we are on land and surrounded by water, originally inhabited by Indigenous Peoples who have travelled this area since time immemorial.  This territory is within the lands honoured by the Wampum Treaties; agreements between the Anishinaabe , Haudenosaunee , Lenni Lenape  and allied Nations to peacefully share and care for the resources around the Great Lakes.  Specifically, we would like to acknowledge the presence of the Three Fires Confederacy (Ojibwe , Odawa , Potawatomi)  and Huron/Wendat Peoples.  We are dedicated to honouring Indigenous history and culture while remaining committed to moving forward respectfully with all First Nations, Inuit and Métis.